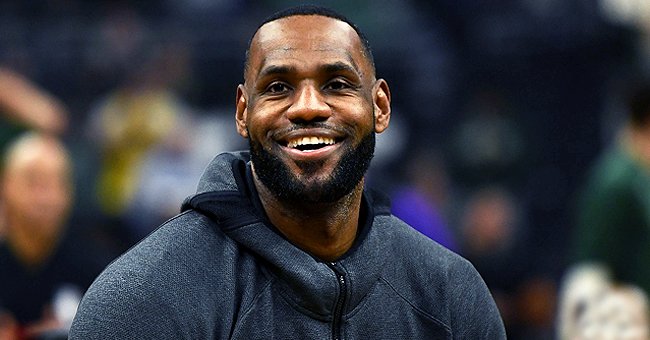 Getty Images
Here's What LeBron James Had to Say Ahead of the Lakers' First Scrimmage Game at the NBA Bubble
Fans of basketball are ecstatic that the NBA season is back. Superstar player LeBron James is also anticipating the return of the season as he gets to action following a months-long hiatus.
LeBron James and his teammates at the Los Angeles Lakers are currently in Orlando for the restart of the NBA.
With proper matches set to begin at the end of the month, he posted a picture on his Instagram page showing his readiness to return to action.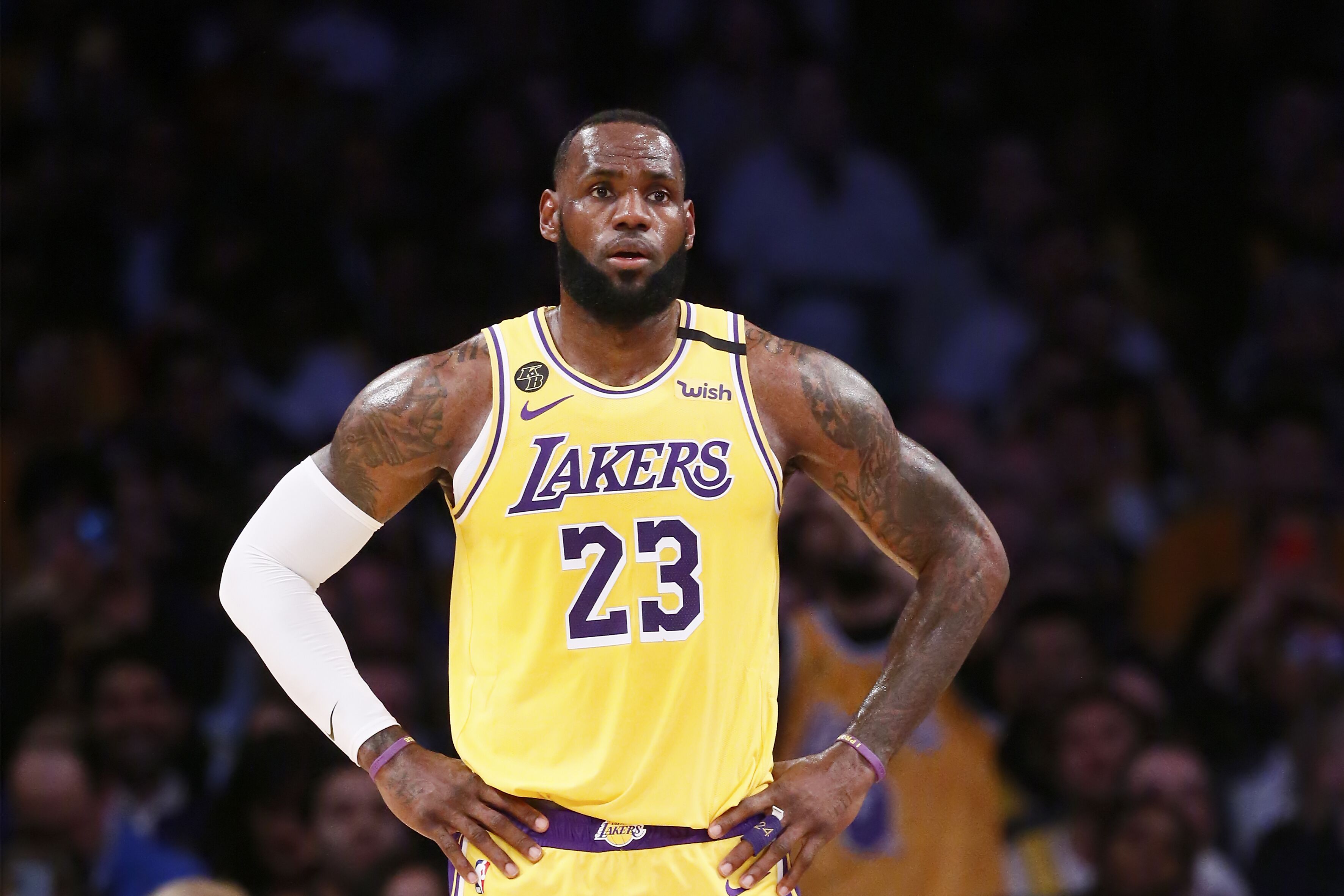 LeBron James looks on during a game against the Brooklyn Nets at the Staples Center on March 10, 2020. | Photo: Getty Images
James's picture appeared to have been a fan art. It showed a cartoon version of him sporting a du-rag and two necklaces. The basketball player has been known to love wearing du-rags, especially in training.
Apart from fierce opponents, the Lakers will also need to stay healthy to win it all.
The Lakers had a scrimmage against the Dallas Mavericks on July 23. Like every other team in the NBA's playoff bubble, they had to warm up and play scrimmages to get their bodies in shape.
Regardless of the meaningless nature, however, James's post was a clear indication that he meant business. He captioned it:
"Let's Get It!! We back at it tonight. Can't wait and it's just a scrimmage. Not to me though. Championship mindset at all time!!"
James and the Lakers had a solid season before the novel coronavirus pandemic forced a suspension. They had the best record in the league and were looking sharp as ever.
James, in particular, was playing at an exceptional level. His quest for a fourth championship ring now continues.
Of course, it's worth noting that the Lakers aren't the only team vying for the title. They face some stiff competition, particularly from their neighboring Los Angeles Clippers.
Still, James has proven several times that it's not a smart bet to count him out. With his stacked team behind him, he will be making a case for another title.
Apart from fierce opponents, the Lakers will also need to stay healthy to win it all. James had a tough season last year after suffering from a severe groin injury.
While he managed to recover from that injury, he couldn't guide the Lakers to the playoffs. This season, however, he appears to have gotten his body right and is in fine form.
The basketball star will also be doing some self-promotion in Orlando. Per reports, he will be debuting his new sneaker.
Ideally, James debuts his new shoes at the start of the season. However, given how much the league has been pushed back, he appears to be ready to give fans a sneak peek.
With a legitimate claim for the trophy and a new sneaker line ready, it's back to business for Mr. James.
Please fill in your e-mail so we can share with you our top stories!