Barbra Streisand Enjoys Spending Time with Her Adorable Granddaughter Westlyn in a New Photo
A good granny would go the extra mile to do the best for her grandchildren and spend quality time with them. Barbra Streisand, the grandma to her stepson's daughter, is rising to the occasion. 
To create a memorable experience for her granddaughter, Westlyn, Streisand posted a photo of them hanging out with three white puppies on Instagram.  
Westlyn, daughter to Josh Brolin, is sitting comfortably in her grandma's lap. Looking with curiosity at granny's hands, she appears to be relaxed and at peace. The three dogs seem to be enjoying the bonding time, too.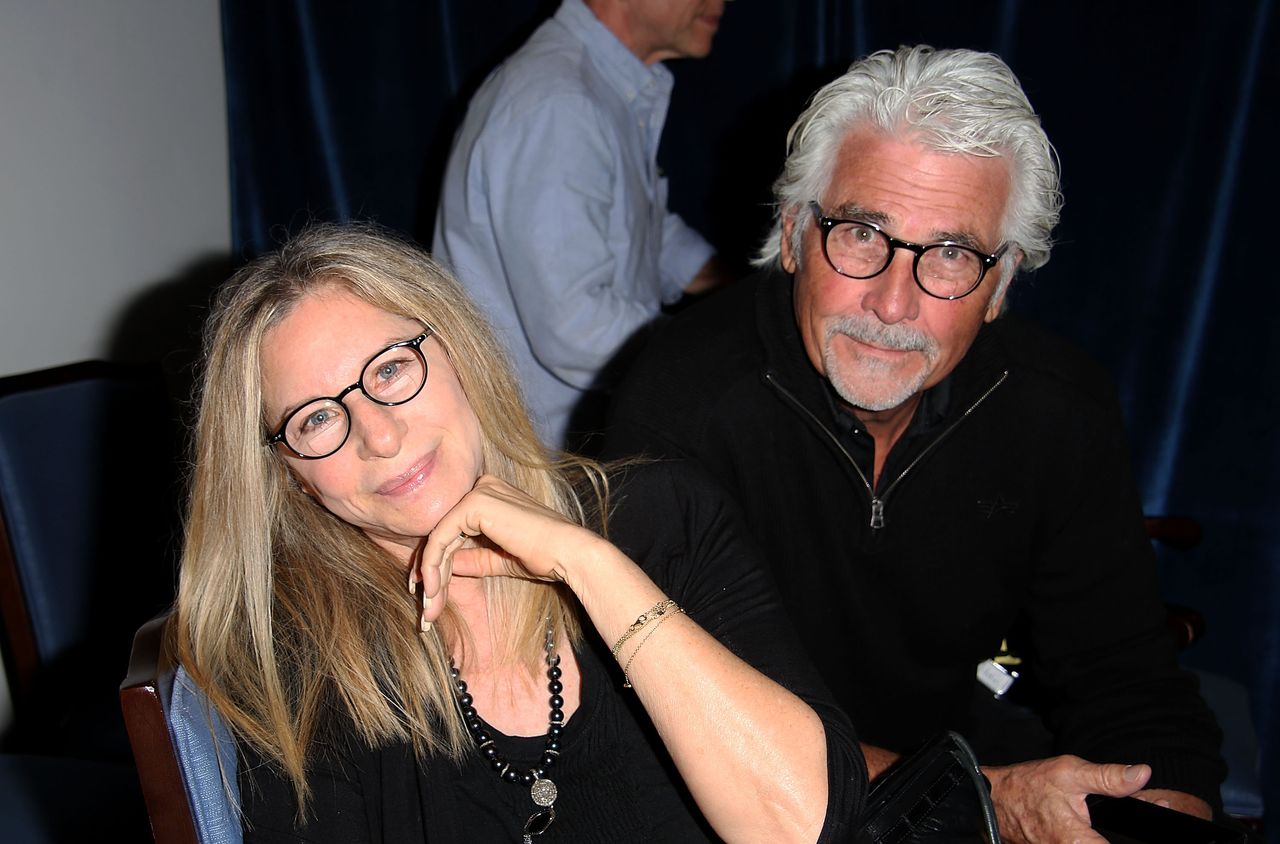 STREISAND'S INVOLVEMENT IN HER GRANDDAUGHTER'S LIFE
Streisand, "The Funny Girl" star, appears to have fallen head over heels in love with her granddaughter. The many beautiful photos she has posted on Instagram are just proof that a strong bond has been created.
Her stepson revealed that Streisand was involved with his child even before Westlyn was born. Streisand would go through many apps to find interesting stuff about pregnancy to share with Josh's wife, Kathryn Boyd.
JOSH AND HIS WIFE SURPRISE THEIR STEPMOTHER
Streisand  got the surprise of her life when her stepchildren gave her a bracelet inscribed with "Grandma." It was a pleasant surprise because it happened before Westlyn was born in November 2018. 
Westlyn's grandma, the iconic singer, and actress, though given a special gift, stated that her grandchild would be very dear to her. Ever since Westlyn was born, Streisand has been very close to her.
STREISAND RECIPROCATES THE LOVE 
While Streisand is having a great time with her longtime husband, James Brolin, and isn't preoccupied with acting, she is glued to the internet scouting for Westlyn's goodies. 
Those who have seen her searching online for nice things for her beloved grandchild might have thought she was excessive.
Streisand is happy though to shower Westlyn with good gifts. Her grandchild appears to have occupied an important place in Streisand's heart.
The actress, as reported by Closer Weekly, is known for cleanliness and orderliness and doesn't take it lightly when chaos seems to be the order of the day at her home.
But Westlyn seems to have won her granny's heart since Streisand doesn't fret when her grandchild or any other kid makes the house untidy. Sharing cute photos of Westlyn on social media also seems to be Streisand's pastime now.