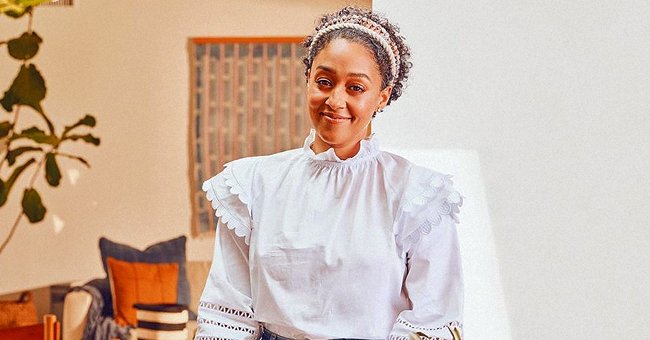 Instagram/ltiamowry
'Sister, Sister' Star Tia Mowry and Daughter Cairo Share a Sweet Kiss in an Adorable New Photo
Tia Mowry, star of the incredible 90s drama "Sister Sister," is a mother of two and her newest Instagram post showed her sharing an adorable kiss with her youngest child and only daughter, Cairo Hardrict.
Tia Mowry has been married to her actor husband, Cory Hardrict for nearly a decade. The pair are parents to 9-year-old son, Cree, and 2-year-old daughter, Cairo.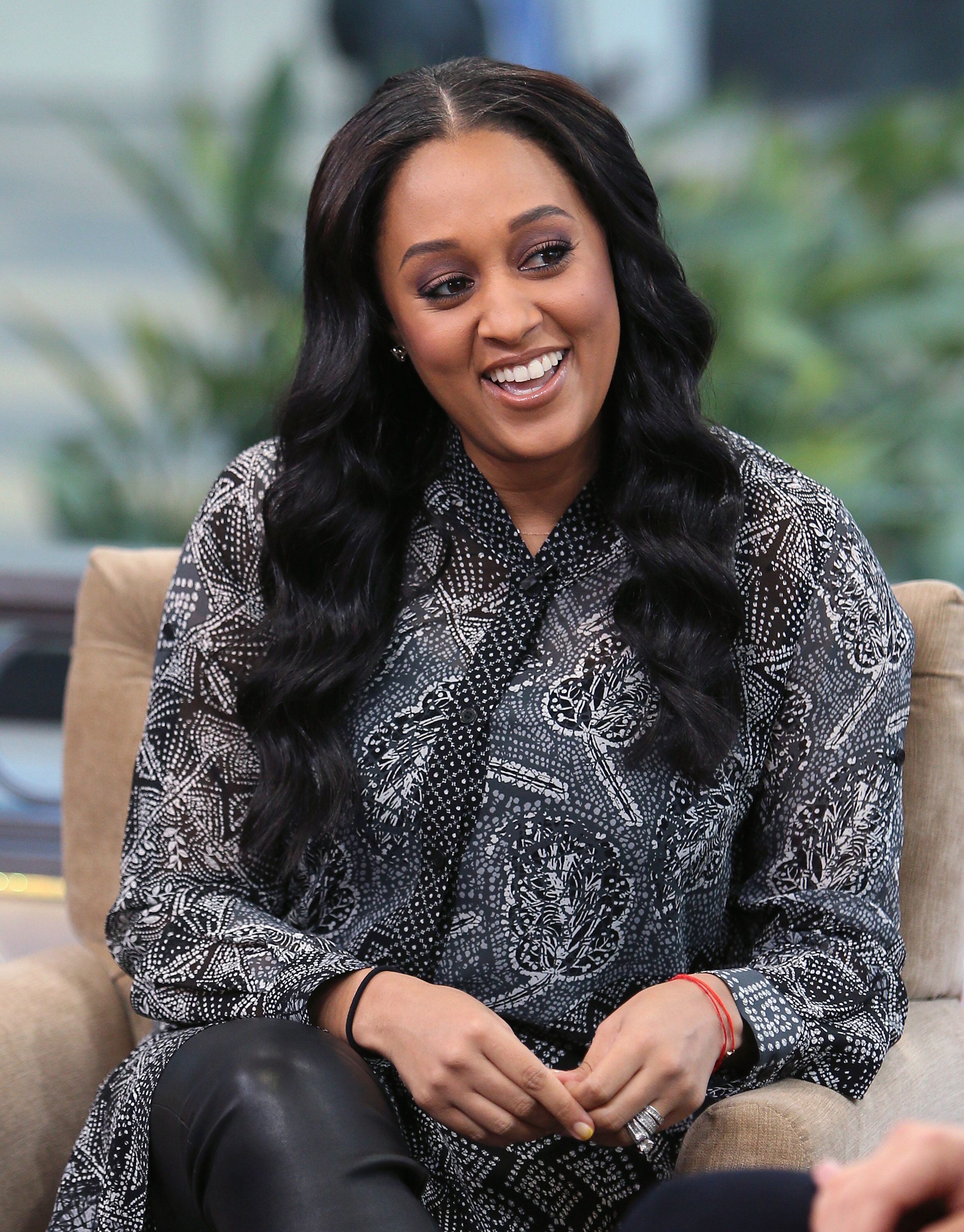 Actress Tia Mowry-Hardrict attends "Hollywood Today Live" on January 3, 2017. | Photo: Getty Images
Mowry's recent update was a snap of herself with Cairo. The mother of two donned a blue turtleneck sleeved top and had her face highlighted in mild makeup.
On the other hand, the toddler rocked a brighter colored blue top and adorned her hair with a pink bow. The duo looked cute as they lovingly shared a pouted-lip kiss. In her caption, Mowry quipped,
"Your kisses are the best kisses! #motherhood #daughter #cairo."
The post was met with several loving comments from fans. Many could not hide their admiration for the invaluable moment shared between mother and daughter. However, one comment that stood out was that of a fan who was against mouth to mouth kisses with kids.
While mommy and daddy are entertainers, Cairo may be looking at the line of interior decoration.
Mowry did not react to this comment and whether an Instagram follower thinks her actions are right or wrong, she has established that her aim as a parent is to positively impact her kids.
While speaking to People, she mentioned that the quarantine period has been a bit tasking with the kids currently home due to the closure of schools but she tries to ease the tension. She said,
"I want to just put a spotlight on protecting everyone's mental health [...] If you would have asked me the question four months ago, I would have told you, 'I'm pulling my hair out.'"
The adjustment and ease that comes with handling Cree and Cairo is due to their fixed schedule. The "Sister, Sister" actress explained that she gives her children healthy tasks like book colorings.
Cree has proven to be artistic with his works and the on-screen star stated that she loves to engage in coloring with her boy. Both Mowry and Hardrict have been doing some cooking and reading to the children too as a means of engagement.
This does not mean that the family disregards some partying time. In May, when Cairo clocked two, the family hosted a mini-luxurious indoor party for the celebrant.
Shortly before that, Mowry showed off how her tot has been keeping herself busy. While mommy and daddy are entertainers, Cairo may be looking in the line of interior decoration!
Please fill in your e-mail so we can share with you our top stories!