Take a Look at Shannen Doherty's Heartfelt Tribute to Wilford Brimley Following His Death
Wilford Brimley passed away on Saturday at age 85 after suffering from kidney problems for two months. Shannen Doherty was one of the celebrities that paid tribute to him on social media.
Sharing a black-and-white image of herself alongside Brimley, Doherty honored his memory in a heartfelt post. The photo was of the pair when they co-starred on the 1980s NBC series "Our House."
In the caption of the post, the actress recalled how she'd met the late actor on the set of the series. She confessed how he'd taught her "a lot" on the television show.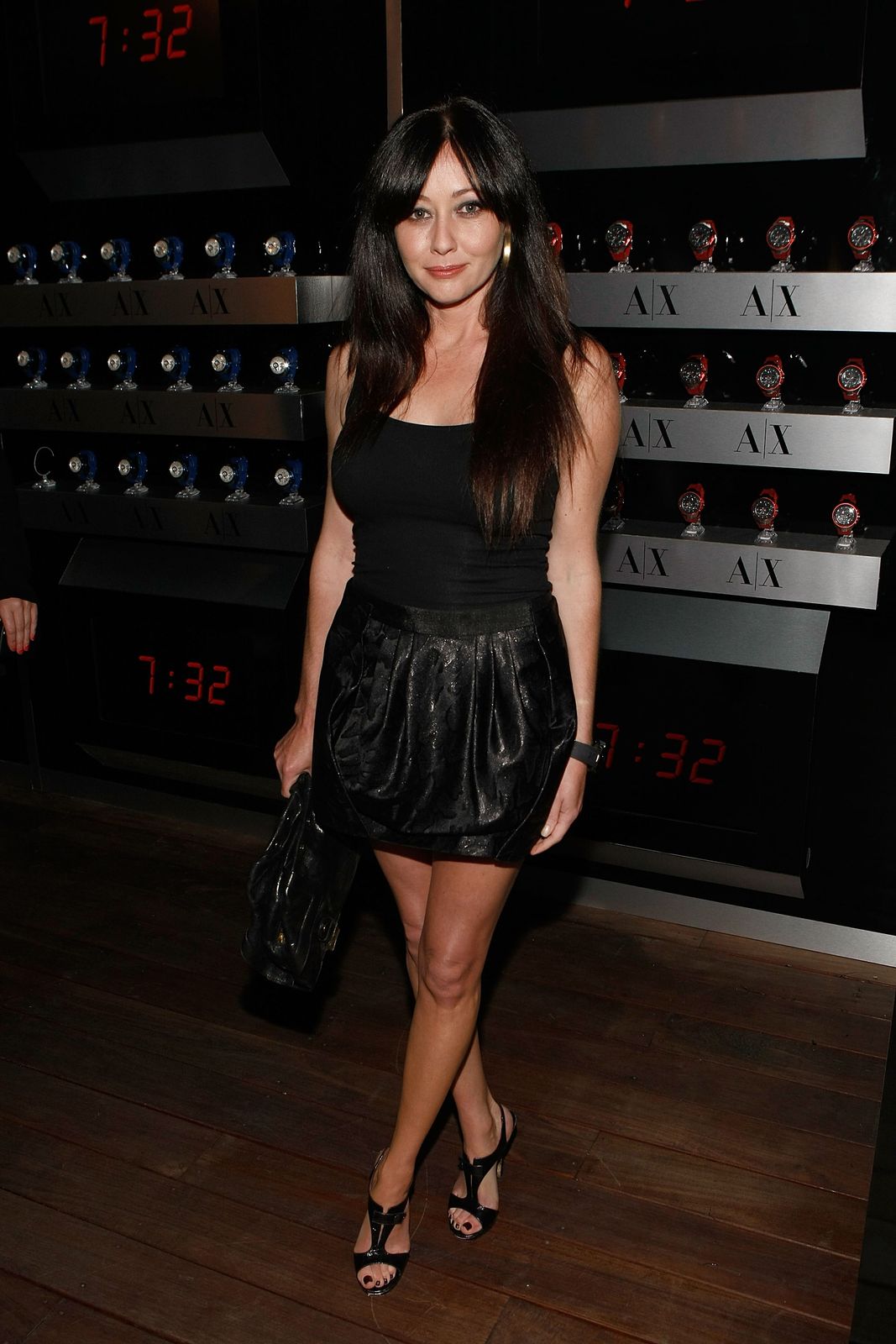 HE TAUGHT HER HOW TO SKI
Doherty also shared that Brimley had given her a horse named Brownie. He was the one who also taught her how to ski in Utah.
She shared how he had two African greyhound dogs that he would "curse and call" just to laugh at them when they came running to him. The actress noted how the late star "gave big hugs and told great jokes."
RIP Wilford Brimley. pic.twitter.com/im44ouiv3t

— Kevin M. Kruse (@KevinMKruse) August 2, 2020
HE WAS LIKE HER GRANDPA
She openly revealed that he'd felt like "a grandpa" to her "for a very long time." Doherty concluded by sharing that he was a talented man who would "be missed."
From 1986 to '88, "Our House" played for two seasons on NBC. Doherty appeared as Kris, the granddaughter of Brimley's retired widower character, Gus Witherspoon.
ACTING WITH BRIMLEY
Kris was taken in by Gus along with his daughter-in-law Jessie (played by Deidre Hall) and two more grandchildren David (played by Chad Allen), and Molly (played by Keri Houlihan). Lynda Bensky, Brimley's manager, revealed that he died at age 85 in an intensive care unit in St. George, Utah.
DEIDRE HALL PAYS TRIBUTE
He had been on dialysis at the hospital and had suffered several medical issues. Hall also paid tribute to her former co-star in an Instagram post.
LOSING A "GREAT ONE"
The post included a lovely photo of the two sitting together. She wrote: "We lost a great one yesterday. Every day with Wilford was a life lesson."
SOME OF HIS ACTING CREDITS
The actress also noted: "Heaven just got a lot more interesting." Some people might recognize the late actor as the baseball manager in "The Natural" or in "Brubaker" and "The Electric Horseman."
He also appeared on "Cocoon," "Cocoon: The Return," and "Gunsmoke."