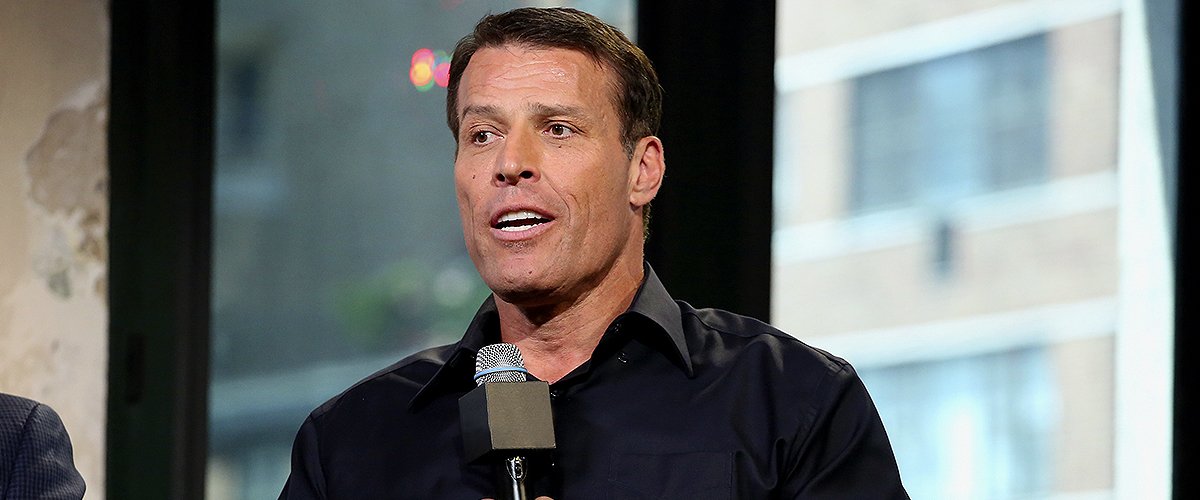 Getty Images
Sage Robbins Is Tony Robbins' Beautiful Wife — Meet the Woman He Fell in Love with Instantly

Tony Robbins and wife of 19 years Sage have an unusual love story, that blossomed as they were going through their painful divorces.
Best-selling author and world-famous motivational speaker Tony Robbins fell in love with his wife Sage at first sight.
In 2000, Tony was giving a motivational seminar in Hawaii which Sage attended. It took only one look for the motivational speaker to know that she was The One. From then to their wedding on romantic Fiji took less than a year.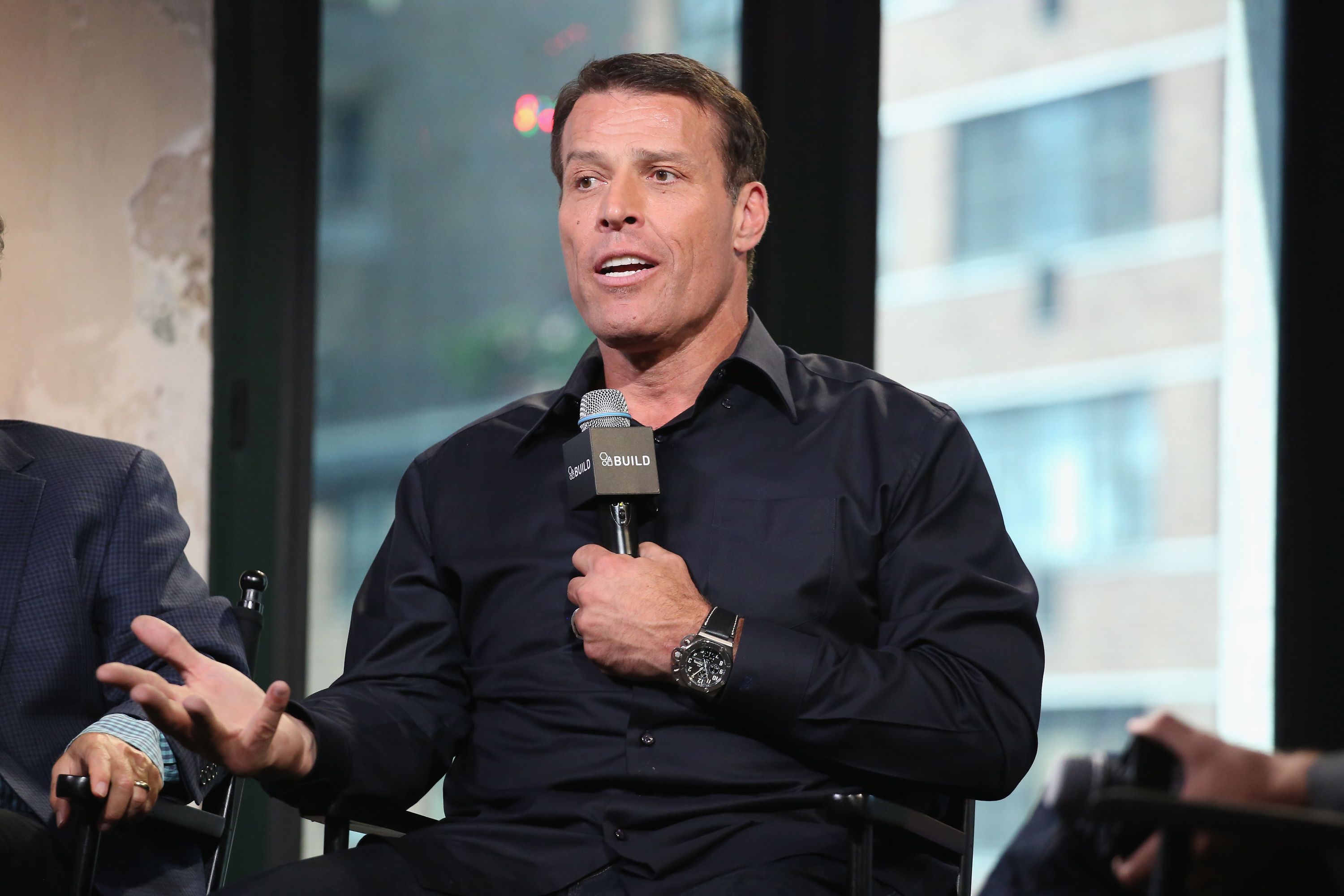 Tony Robbins speaks about his documentary "I Am Not Your Guru" in 2016 in New York | Source: Getty Images
LOVE AT FIRST SIGHT
When he met Sage, Tony was recovering from his divorce from his first wife, Rebecca Jenkins, to who he had been married for 16 years, and whose three children from previous marriages he had adopted.
According to Sage's ex-husband John Lynch, she started dating Tony while still married to him, and he subsequently sued the motivational speaker for "alienation of affections." Sage denied it all and said:
"He's doing this is to gain attention at the cost of my fiancé's reputation and in an attempt to extort money."
FIRST MARRIAGE
Sage had married Lynch in 1992, at the age of 19. Lynch was 11 years older, and the marriage was allegedly over by the time Sage and Tony met. According to Lynch, the end only came after a paparazzi photo of Sage, and Tony kissing was published in several tabloids.
Tony's marriage to Jenkins ended due to what the motivational speaker described as "change in core values." He admitted to Oprah Winfrey:
"Even on the day I was being married, I knew it wasn't right. But I didn't want to disappoint her. It sounds so stupid, but it's the truth."
FINDING HIS SOULMATE
Tony had been a father to Jenkin's three children but they never had a biological child together. Tony believes that the divorce opened the door for fate to bring Sage into his life. He said:
"I never would have found this soul if I hadn't done that. If I look at my life and say, 'What would my life be without Sage?', everything else would be dull by comparison."
Tony does have a biological son, Jairek Robbins, who is also a performance coach, and a motivational speaker like his dad. Jairek was born in 1984 -- the year Tony married Jenkins, to the motivational speaker's former girlfriend, Liz Acosta.
Jairek is close to his father and has been working with Tony at the Anthony Robbins Foundation since 2002. Jairek and his wife, Amanda Andrzejewski welcomed their first child, son Koa Penda Robbins on June 13, 2020, making Tony a granddad.
Sage and Tony have no children together, and she travels all over the world with him, on his seminar tours. Sage is an acupuncturist and a phlebotomist and works as such when she's not zooming around the world with her famous husband.
CHANGING THE WORLD WITH A WORD
Tony Robbins may be worth over $500 million now, but he was once a child growing up in a poverty-stricken dysfunctional home. His mother was an alcoholic and a drug addict, and physically abusive to her three children. Tony, the oldest, took on the role of protector and nurturer to his siblings. He admitted:
"I had to protect my brother and sister, so I became a practical psychologist just out of necessity."
At 17, Tony was working as a janitor at his high school to put food on the table for his family. On weekends he helped people move house, and on one of these occasions, a man revealed that he'd become a success after attending a Jim Rohn seminar.
The seminars cost $35, almost every cent of the meager $40 a week he earned, but Tony decided to take a chance, and it changed his life. Tony approached Rohn and asked him for a job, and became his protégé. He said of Rohn:
"He gave me a way of looking at life that allowed me to not ask life to be easier, but to ask that I be better."
Which is what Tony Robbins has been doing for hundreds of thousands of people around the world for the last 42 years.
Please fill in your e-mail so we can share with you our top stories!