DWTS Pro Witney Carson Says Lindsay Arnold Has Had a Blissful Pregnancy Compared to Hers
In a recent interview, Witney Carson revealed that her first pregnancy was not as "blissful" as Lindsay Arnold's.
Carson, 26, is currently pregnant with her first child with husband Carson McAllister. The couple tied the knot in 2016.
On August 3, the season 19 winner of "Dancing With the Stars" told US Weekly that she and Arnold have not had the same pregnancies. Arnold has been married to her high-school sweetheart, Sam Cusick, since 2015.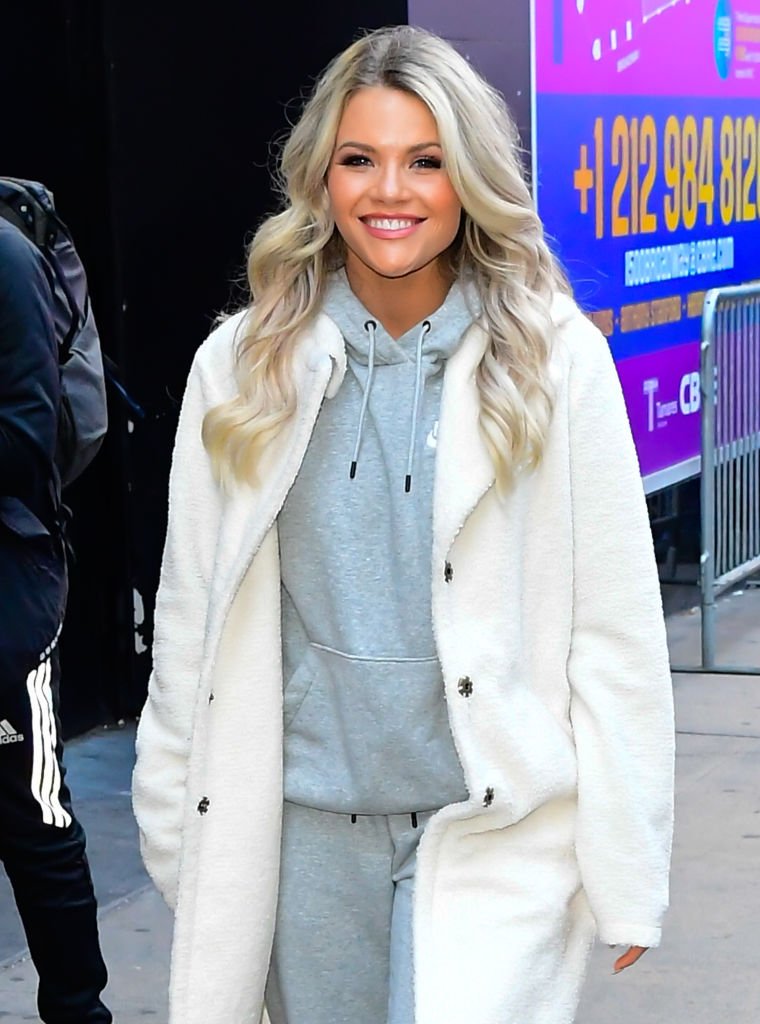 "Just recently, her pelvis is starting to hurt a lot and she, like, can barely walk," Carson explained. "She's like, 'It's the weirdest thing.' Other than that, she hasn't been really sick. She hasn't been feeling any cramping at all."
According to the acclaimed dancer, her own joints hurt "so bad." She then compared their pregnancies, saying Arnold has certainly had a blissful one.
Carson announced her pregnancy in July. Arnold, on the other hand, was in May. The "DWTS" pros received guidance from Peta Murgatroyd, who has a son named Shai with her husband, Maksim Chmerkovskiy.
"She was like, 'Just take every moment not for granted,'" Carson told the outlet. "She was very encouraging and very powerful."
Carson exchanged her wedding vows with McAllister in January 2016 in Utah. The couple had dated for four years.
Carson revealed that she and McAllister were trying for a child last August.
Since announcing her pregnancy, Carson has been sharing photos of her growing belly on social media.
In one of her Instagram post, she said that "Baby McAllister coming Jan 2021." She added that she and McAllister could not even contain their excitement and happiness.
In an interview with ET, Carson said she and her husband did not expect her pregnancy. She shared that it came as a shock.
During the interview, Carson revealed that she and McAllister were trying for a child last August. But that did not happen, and they "kind of didn't try" after that.
Then all of a sudden in April, she guessed it happened for them, which is shocking, Carson explained, adding that she is still very shocked.
At the point when Arnold called her to announce that she is expecting a baby girl of her own, Carson was actually pregnant at that point. 
Carson joined the reality dance competition "So You Think You Can Dance" after high school. During that time, McAllister was on a mission with "The Church of Jesus Christ of Latter-day Saints" in Romania for two years.
Upon the arrival of McAllister back to the United States, Carson said that they did not waste much time as they became engaged six months later. And in another three months, they were married.