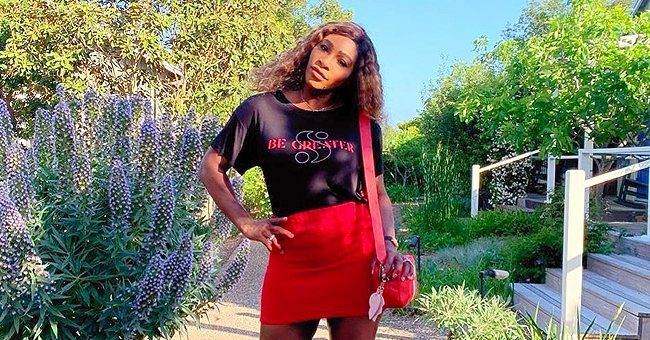 Instagram/serenawilliams
Serena Williams Looks Youthful in a Black and Red Outfit While Posing Outdoors
Serena Williams is taking time to keep her youthfulness in check. Her recent post showed the tennis champion in a black and red outfit as she posed outdoors.
Serena is a mother of one. She shares her only child, Olympia Ohanian Jr. with her husband, Alexis Ohanian. The sports star is showing that she may have her hands full as a mother, but choosing to look good is still a priority.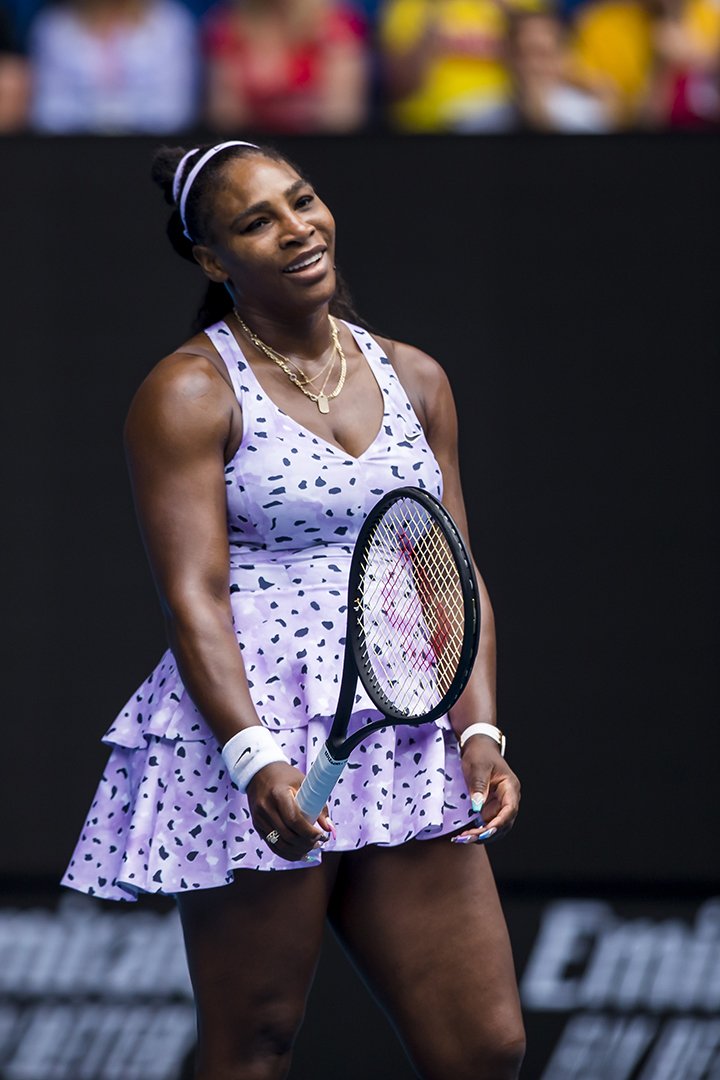 Serena Williams at the 2020 Australian Open at Melbourne Park on January 22, 2020 in Melbourne, Australia. I Image: Getty Images.
Serena chose to begin the day by treating fans to a sweet post of herself. The star athlete donned a red-colored below-the-knee fitted skirt, with a black short-sleeved shirt.
She opted for a red-colored mono strap and completed the look with ankle boots. What made it breathtaking was her model pose. The tennis player tilted her head to one side of her shoulders and had a hand hinged on her waistline.
The photo spoke all shades of gorgeousness and youthfulness, so it was nearly unnecessary to overflow it with words. Serena simply wrote: "Be. Greater."
Lovers of the mother-of-one were proud to see their favorite celebrity looking chic. They decided to express themselves using emojis and a variety of adjectives to qualify the appearance.
While she is looking healthy and beautiful, the tennis icon has been a victim of a series of body pains. Reportedly, she has suffered shoulder inflammation and knee injuries, but decided to play through the pain in past games that she eventually won.
During an interview, she got candid about one pain that is not as visible as the rest. Serena stated that she has dealt with constant migraines for more than a decade.
It began in her twenties, and she has found a way to cope with the situation. She has gotten used to the pain and has worked through it even at crucial games. According to her:
"You can't go into a press conference with the media asking 'Well, what happened?' and say 'Well I had a migraine attack.' I had to figure out a way to work through it."
Olympia's mom admitted that during the first few weeks of quarantine, the migraines became worse and frequent than usual until she met with her doctor, who prescribed a medication that has treated the condition.
While Serena is a tennis star, a clothing line owner, and a style icon, her husband is a business tycoon with numerous investments. Their child, however, may be looking to establish herself in the fashion world.
She is always wearing princess dresses, and most times, mother and daughter twin in stylish outfits. Serena revealed that her mini-me is a fashion lover who seems very intrigued by different fashion outfits.
Thankfully she has the Queen of style and a fashion designer for a mother. So it is certain that she will learn from the best.
Ever since Williams started a clothing brand, she has had her mind on satisfying everyone in the market by introducing different styles and several outfits for every body type.
Please fill in your e-mail so we can share with you our top stories!