Snoop Dogg Shows off His Family's Tight Bond in a Pic Featuring Wife Shante and Their 3 Kids
The rap legend is not only an artist that has sold millions of records, but he has also shown that he is a family man. More recently, he has been also trying to teach them about plant-based foods.
The 48-year-old rapper and music producer, Snoop Dogg, recently took to Instagram to post a beautiful picture of his family while sharing a toast. Though the musician, whose real name is Cordozar Calvin Broadus Jr., seems like a party guy, he actually is a committed family man.
In the photo, Snoop Dogg appears with his wife, Shante Broadus, with whom he has been married for 24 years. The three children they share join them: 25-year-old, Corde; 22-year-old, Cordell; and 20-year-old Cori, their only daughter. 
Besides them, Snoop is also the father of another son he had with Laurie Holmond right before getting married to Shante. His name is Julian Corrie, and he was born in 1998. The singer has always been financially responsible for Julian, however, it was not until years later, that the kid was known publicly as Snoop's son.
MORE THAN MUSIC
Apart from being one of the greatest rappers in the music industry and having sold millions of records around the globe, Snoop is also a man who knows how to take care of his own family.
Recently he has been engaged in a plant-based food philosophy by investing in Beyond Meat, and he has been trying to pass it down to his wife and children. In an interview, he explained how he managed to "sneak" the food into their plates so that they did not know what they were eating.
He explained that after being told that the food they just ate was meatless, they were all very surprised. And that is how the rapper is trying to teach his family to have plant-based nutrition as an option. 
Besides food, the musician has shown to be an animal defender, when he offered to adopt Snoop, a puppy whose video, showing his owner leaving him in the middle of the road, became viral. And they casually share the same name!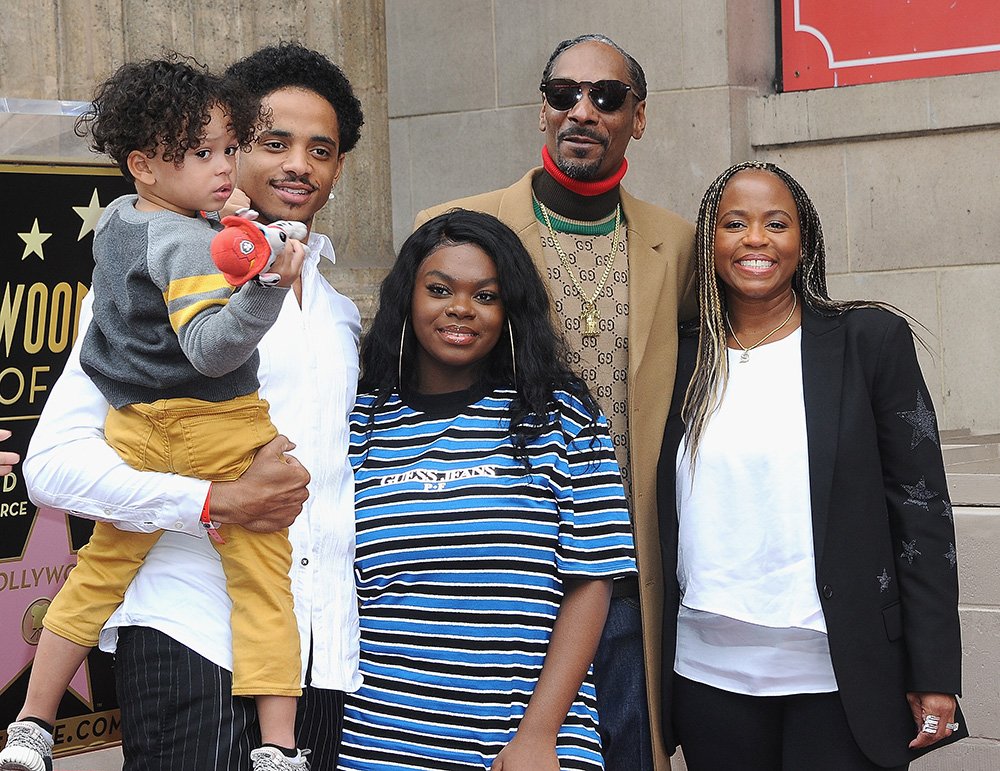 GROWING FAMILY
After Shante and Snoop became high school sweethearts and later got married in 1997, their marriage and their family has grown together and strong. Besides the children they share, the couple is also grandparents.
Their first grandchild was Corde's son Zion, who was born in January 2015. Three years later, in August 2018, Corde had a second child, a daughter named Eleven Love. The couple's third grandchild is Cordell's first daughter, Cordoba.