See Lil Scrappy's Eldest Daughter Emani Carry Her Younger Sister Who Was Wearing a Floral Swaddle (Photo)
Lil Scrappy shared an adorable photo of his two daughters in a warm embrace. Scrappy and his wife, Adiza "Bambi" Benson recently welcomed their baby Xylo into the world, leaving the hip-hop star in constant awe of his beautiful family.
American rapper and record producer, Lil Scrappy is having quite a year and the "Love & Hip-Hop" star took to Instagram to share his delight with fans.
On Sunday, Scrappy shared a photo of his eldest daughter, Emani, embracing her 4-day-old baby sister, Xylo, as she revealed her braces while smiling for the camera.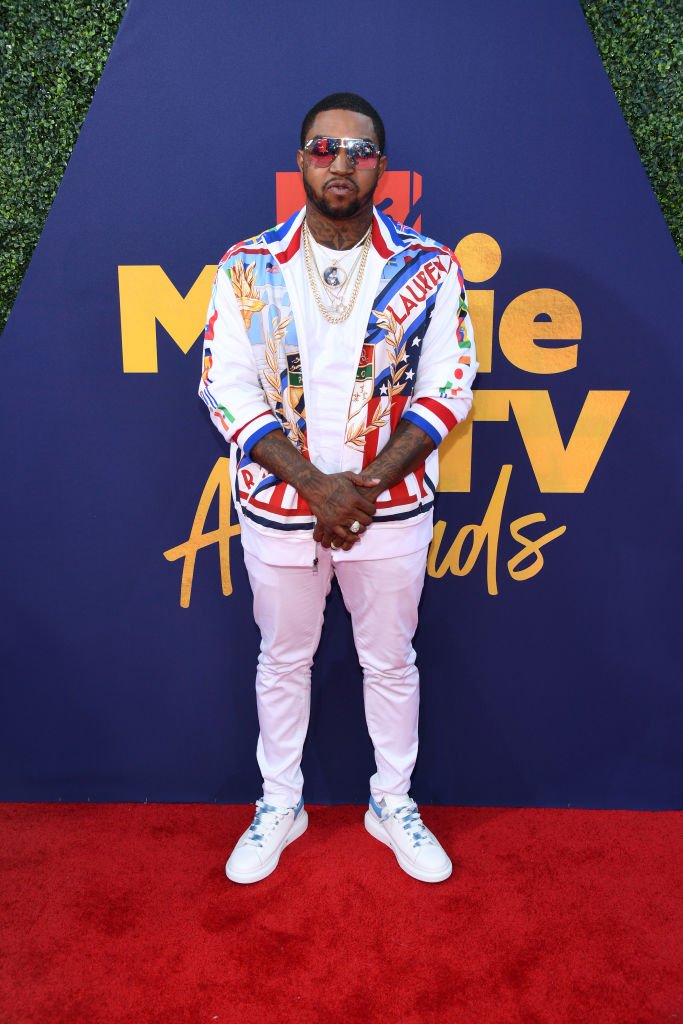 In the shot, which the doting dad shared with his 3.3 million Instagram followers, Emani donned a cute cream top, pair of blue jeans, a headband, and a pair of glasses.
The pair looked adorable as Emani comforted the newborn who rested on her right shoulder. The cuteness of the moment was not lost on their father who posted the photo with the caption:
"My princess holding my princess is life..."
Scrappy thanked God for blessing him with the understanding to take care of "another little princess," and he basked in the love on display at his household.
The rapper's fans seemed to share his sentiment and quickly showered praises and adoration on the siblings, affirming Scrappy's claim that they were a precious duo.
Erica Dixon has given Emani permission to start dating boys.
Many followers then extended their congratulations and well wishes to the rapper himself, who is now a father of three — Xylo has an elder brother, Breland, who was born in September 2018.
Scrappy will definitely be soaking up as much of his kids' cuteness as he can before they're all grown up. Emani clocked fifteen at the end of March and has gotten the green light from her mother and Scrappy's ex, Erica Dixon, to start dating.
Dixon, who is still estranged from Emani's father, revealed that although she was aware that Emani already had friends of both sexes, she wouldn't go as far as to call their relationships "dating."
Nonetheless and likely to the teenager's delight, Dixon believes her daughter to be mature enough to handle such relationships, provided there is sufficient parental guidance and awareness on both sides.
Emani also strengthened her mother's confidence in her judgment when she revealed some dating tips for young teenage girls.
She asserted that no matter how much they liked a boy, they should never ignore any red flags he may be displaying and cut off the relationship immediately if need be.
However, despite Emani's no-nonsense attitude towards boys, she is sure to embrace a softer approach at home as baby Xylo melts hers and everyone else's hearts in their famous family.