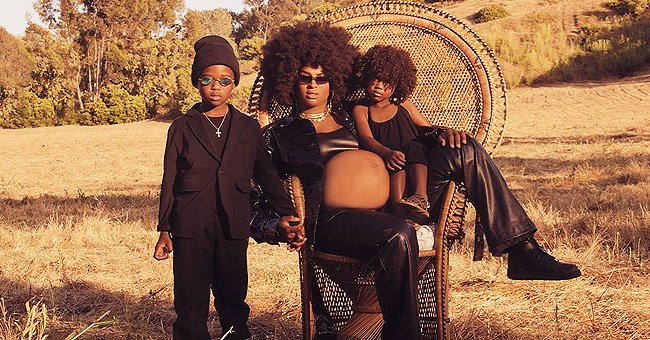 Instagram/ciara
See the Cover Image for Ciara's Upcoming Song as She Poses with Her Kids Weeks after Giving Birth

R&B singer Ciara looks breathtaking in the recently released cover photo for her forthcoming track, "Rooted" with "Pitch Perfect" star, Ester Dean.
In anticipation of her upcoming song "Rooted" which will feature singer and "Pitch Perfect" actress Ester Dean, singer Ciara recently shared the cover image for the song on her Instagram. Her caption read:
"#Rooted 8.13.20."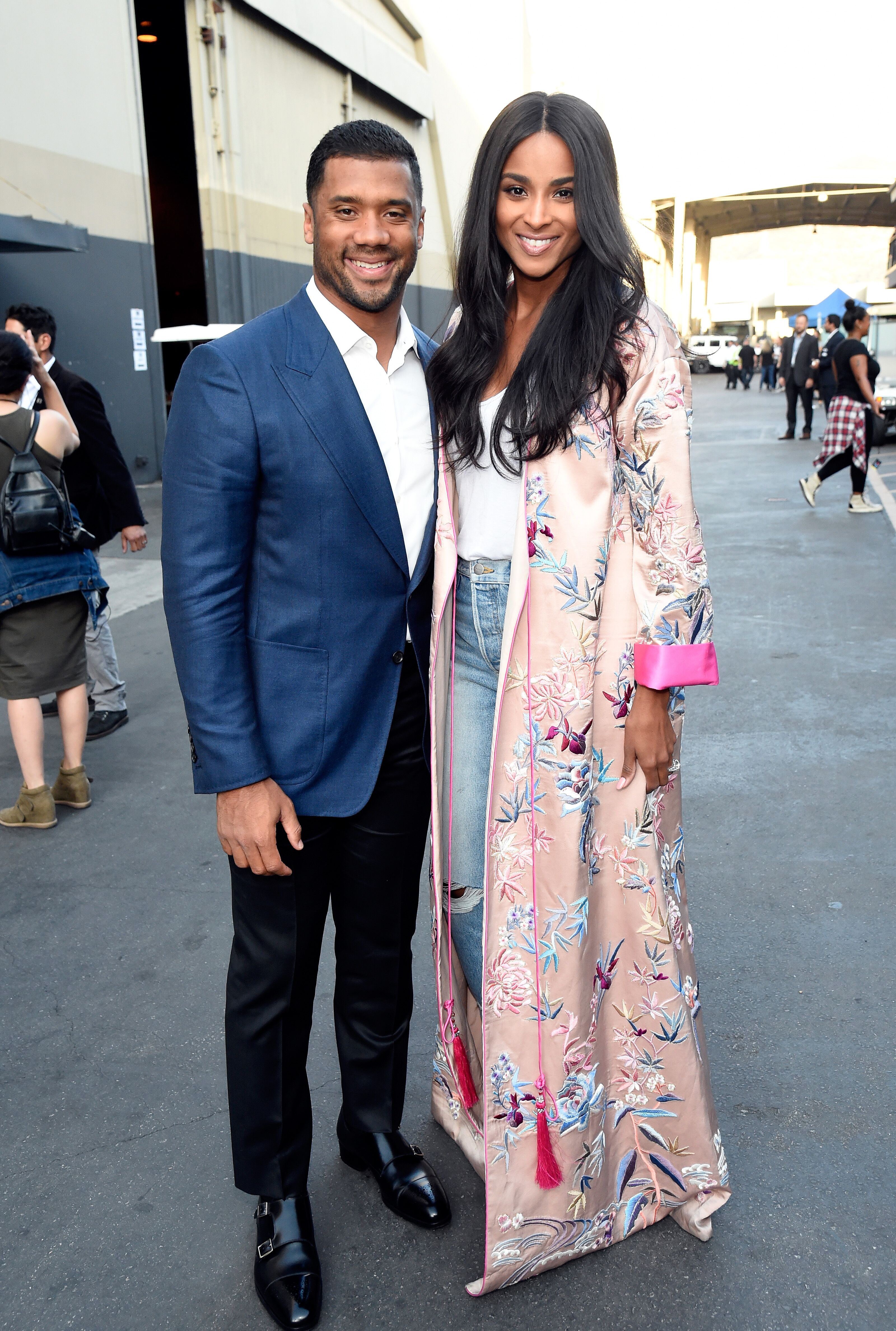 NFL player Russell Wilson and singer Ciara pose backstage during "One Voice: Somos Live! A Concert For Disaster Relief" at the Universal Studios lot on October 14, 2017 | Photo: Getty Images
Ciara looked majestic in the striking photo. Although she just gave birth to her third child, Win a few weeks ago, the singer was obviously still pregnant when the cover was shot as she was baring her baby bump in the image.
The 34-year-old sat in a large rustic chair flanked by her other children, her son Future Zahir who is 6 years old, and her daughter, Sienna, 3 years old.
Mom and children were wearing all-black outfits with Ciara rocking a large afro and Sienna wearing her brown curls.
Ester Dean then followed Ciara and shared the cover photo for the song some two hours after the 34-year-old mom of three first posted it.
Brandon Hicks, the L.A.-based photographer who covered the photoshoot also posted the same picture on his Instagram, expressing how grateful he was to have photographed the famous singer for her forthcoming track.
While working towards the release date of her album which according to her would be on August 13, Ciara has also been putting a lot of effort into giving back to the community amid the pandemic.
The singer reportedly partnered with Discover to give twenty-five thousand dollar awards to 200 restaurants owned by African Americans all across the country through its "Eat It Forward" Campaign.
The goal was to help these small Black-owned restaurants get back on their feet after the damaging effects of the unprecedented COVID-19 crisis. Explaining her partnership with Discover, the singer said to People:
"It's important for them to always know Mom and Dad didn't have a lot growing up. It's so important to us to instill the same morals that were instilled in us growing up."
The mom of three added that it was important to hand over the same essential philosophies that she and her husband grew up with.
They needed to understand that mom and dad worked hard for everything they had and see the beauty in giving back. The R&B superstar also sat to chat with CNN Business explaining how she felt the urgency to lend a helping hand.
She spoke of how disproportionately the Black community was affected by the global crisis and saw Discover's campaign as an incredible thing.
Even with the latest addition to her family and the obvious stress of having a newborn, Ciara is still dominating as a superstar and a mom, making her music while helping whenever she can.
Please fill in your e-mail so we can share with you our top stories!