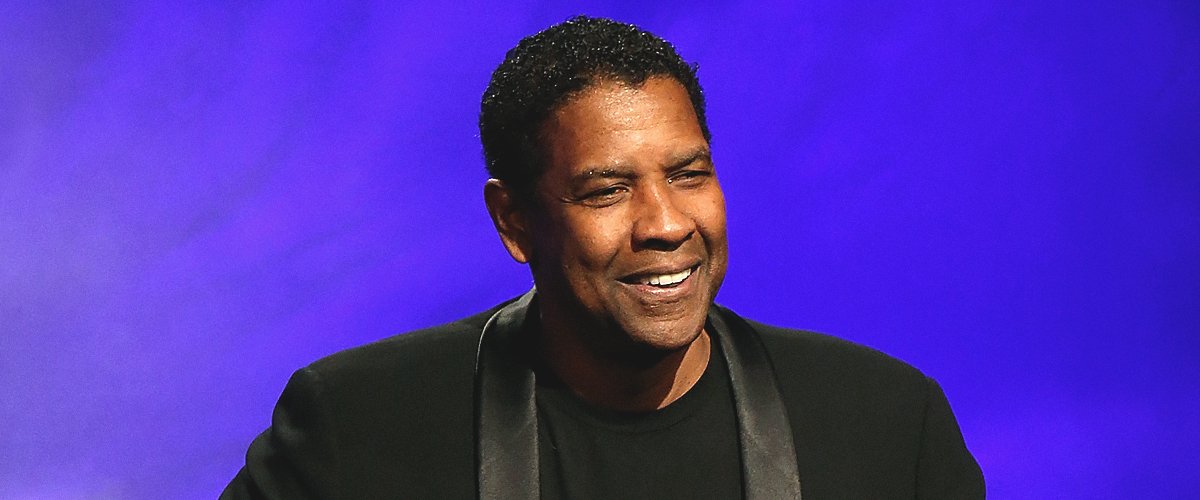 Getty Images
Denzel Washington Is a Devoted Christian — inside His Relationship with God

Academy Award winner Denzel Washington is a man who lives his faith, and his beliefs demand actions rather than words.
With two Oscars under his belt, Denzel Washington is known for his massive talent, his devotion to his family, and his unswerving faith in God.
For Denzel his faith is more than lip service, it rules his every thought, his every act, and has done so since he first gave his life to God, as a very young man.
From an early age, Denzel was overcome by the belief that he was meant to be a preacher, something which he feels even today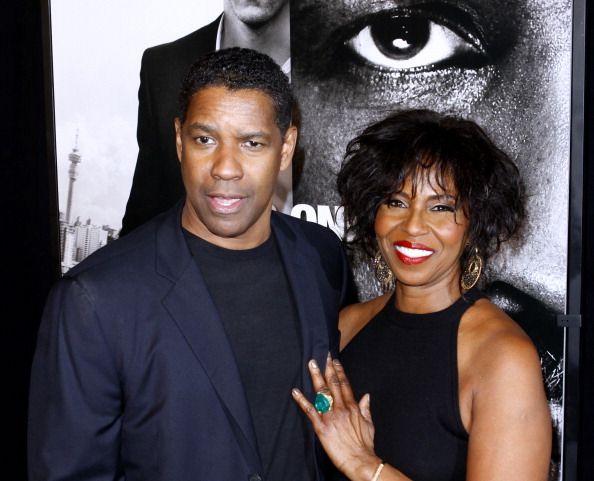 Denzel Washington and Pauletta Washington at the "Safe House" premiere in 2012 in New York City | Source: Getty Images
BORN INTO FAITH
Denzel was immersed in faith from a very young age. His father, Denzel Hayes Washington Sr., was an ordained Pentecostal minister and worked two jobs to support the family.
Washington Sr. forbade his children to watch movies, other than ones depicting Bible stories and encouraged them to read their Bibles every day, something Denzel still does.
DEDICATING HIS LIFE TO GOD
His parents divorced in 1968, and Denzel admitted that he started going down the wrong path, running with other boys, many of whom ended up in prison in later years. His mother Lennis solved the problem by sending him to Oakland Military Academy.
From an early age, Denzel was overcome by the belief that he was meant to be a preacher, something which he feels even today. But in college Denzel worked in a YMCA summer camp as creative arts director. He participated in a staff talent show and discovered acting.
WORKING INSIDE HIS FAITH
Nevertheless, Denzel still believes that he is doing God's work, giving voice to worthy and inspiring stories, and using his influence -- and his money -- to help countless others. Over the years, Denzel has donated millions of dollars to charitable organizations, and founded scholarships to help young people without means to study drama.
A SPIRITUAL QUEST
Denel has characterized his work as an actor as a "spiritual quest," with each role as a step on his journey to a deeper understanding of God and his own part in His plan. Denzel is a member of the Church of God in Christ, which is Pentecostal in denomination.
BAPTISM BY THE HOLY GHOST
Pentecostal beliefs include the baptism by the Holy Ghost, an experience that was to overcome Denzel unexpectedly on one of the three occasions in which he declared he dedicated his life to Christ. He revealed:
"I was filled with the Holy Ghost and it scared me. I said, 'Wait a minute, I didn't want to go this deep, I want to party.'"
But partying doesn't really seem to be part of Denzel's makeup, as good-humored and fun-loving as he may be. He married his wife Pauleta at the age of 29, and the two have been married for 37 years, almost an anomaly in divorce-ridden "Godless" Hollywood. When asked what the secret to his long-lived marriage was, he quipped:
"Do whatever your wife tells you. [say] 'Yes, dear.' And breathe."
Nevertheless, Denzel rejects the "Godless Hollywood" label. He defined Hollywood as "Like any other place," where good and bad coexisted: with good people doing God's work, and others indulging in sex, drugs, drink, and occasional violence.
FULFILLING HIS DESTINY
At 65, still at the height of what has been a phenomenal career, Denzel is finally embracing his calling to preach -- and his fame as an actor has given him an unprecedented reach. He revealed that he is now fulfilling a prophecy:
"I speak now and I'm doing what God told me to do from the beginning. It was prophesied that I would travel the world and preach to millions of people. It was prophesied when I was 20."
Perhaps the greatest testimony Denzel has offered is the way he has lived his life, and through his devotion to his wife and his family. He and Pauletta share 4 children, John David, 36, Katia, 32, and twins Malcolm and Olivia, 29.
John, who was a football player and played for the St. Louis Rams and the California Redwoods, is now an actor like his father. John was part of the cast of HBO series "Ballers," and played the lead in Spike Lee's Oscar-winning film, "BlacKkKlansman."
Katia is also in film, but strictly behind the cameras. She has worked as director's assistant for Quentin Tarantino and Nate Parker, as well as Antoine Fuqua, on the hit film starring her own father, "The Equalizer."
Sister Olivia is an actress, who worked in Lee Daniels' Academy Award-winning film "The Butler", and hit series like "Empire," "Mr. Robot," and "Chicago P.D." When Olivia announced she wanted to be an actress, Denzel advised her:
"I said: 'Look at Viola Davis. That's who you want to be. Forget about the little pretty girls; if you're relying on that, when you hit 40, you're out the door. You better have some chops.'"
Olivia's twin Malcolm is also in the industry, but like big sister Katia, he prefers to work behind the camera as a producer and assistant director. He has worked on the TV series, "She's Gotta Have It," and several short films including "Benny Got Shot" which he wrote and directed. Most recently he worked on "North Hollywood," with Ryder McLaughlin, Miranda Cosgrove, and Blake Anderson.
The Washington family is the movie business to stay, and they all bring the same dedication and passion to their work as their father. That may just be Denzel Washington's greatest legacy.
Please fill in your e-mail so we can share with you our top stories!