See How Gabrielle Union and Dwyane Wade's Daughter Kaavia James Keeps Her Balance in These Cute Pics
Actress Gabrielle Union's cute 1-year-old daughter, Kaavia James melts hearts in a recent snap of her balancing on wooden baby beams.
For many kids her age, walking and running seem just about as active as they might get, but for actress Gabrielle Union's daughter, Kaavia James, it is the time to go all out. 
The actress' daughter was spotted balancing perfectly on two small beams while looking absolutely relaxed in a recent Instagram post. The caption read: "'How do you balance it all @kaaviajames?' Like this homie ??."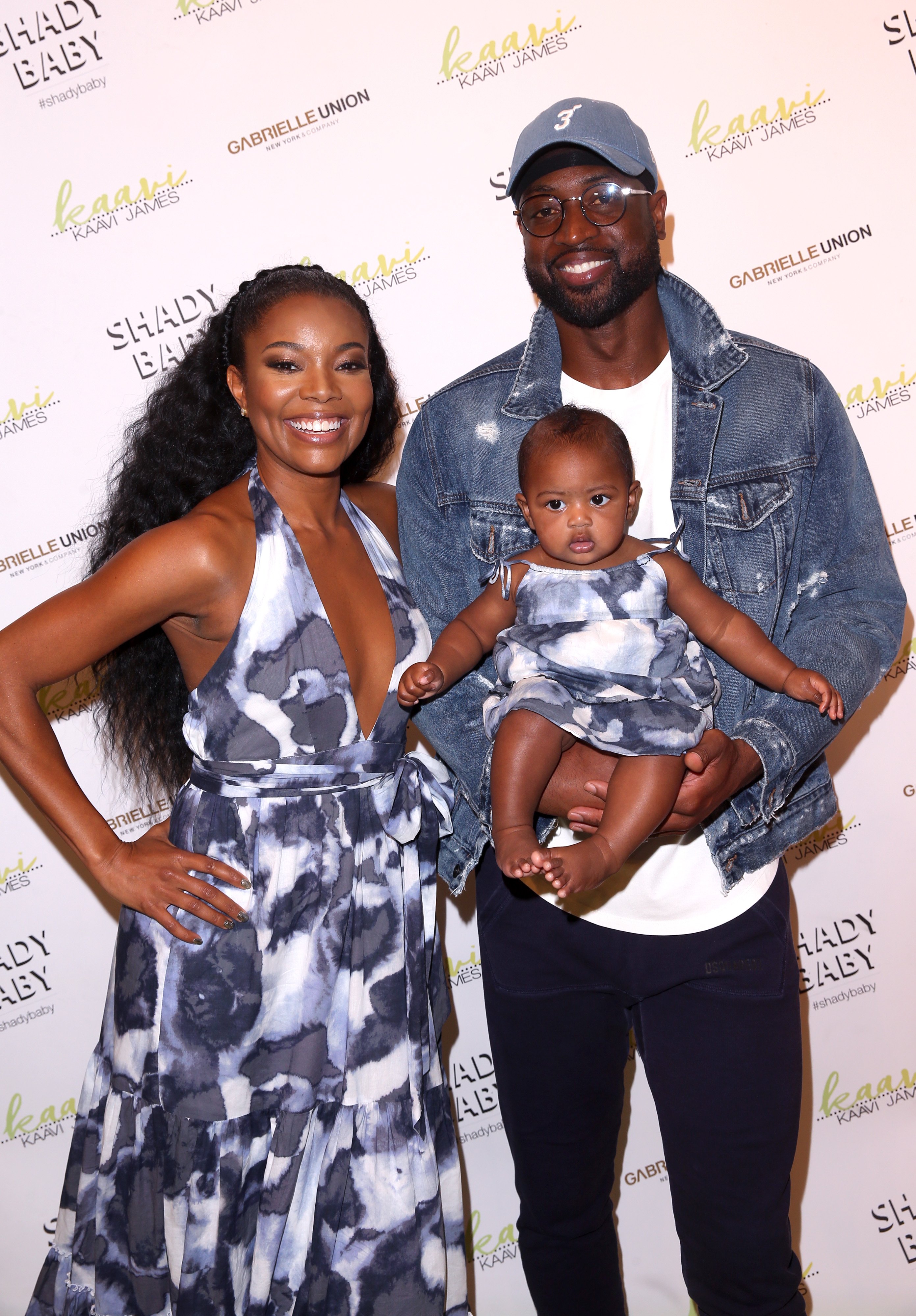 Little Kaavia looked absolutely graceful in her cute little pink onesie as she placed each of her cute toddler feet on one of the two small wooden balance beams.
Simple was the day's theme with the toddler's only accessory being a cute small purple bow decorating her dark curls. 
Kaavia is a girl who knows what she wants, and as always, that particular trait has succeeded in cracking everyone up.
To her over 1 million followers, it seems like Kaavia James only just arrived in her parent's arms a quick second ago, yet she has suddenly grown up so fast.
The 1-year-old who turns two in November recently added talking to her resume and Union did not hesitate to show her fans what her little one's baby conversations consisted of. The actress shared a video of her baby girl learning how to say "Mom, I love you" and captioned it:
"Look whose talking!!!!! @kaaviajames CAN say 'love' but she flat out refuses to say it. Thats [sic] my baby??? Ohhh we are in for ITTTTT @dwyanewade !!!!!"
Union, who was behind the camera, could be heard slowly reciting the words for Kaavia to repeat after her. The 1-year-old started out great until she had to say the word "love" and made up her own word instead.
As always, the clever one-year-old had her mom's followers rolling with fits of laughter. Juneteenth also saw Kaavia melting hearts with a video of her admiring herself in the mirror while brushing her hair.
Union described the video as a moment of reflection and celebration, reflecting how much she had been teaching her little one about self-love and empowerment since she was born.
Kaavia's cleverness and cuteness also made her viral when Union released yet another video of her in which she put Kaavia's patience to the test with the then-viral "fruit snacks challenge."
Kaavia, being the strong-willed girl that she is, failed the test in style. She did not even wait for Union to leave the room before she hopped up and gobbled up her snacks. She was a girl who knew what she wanted, and as always, that particular trait succeeded in cracking everyone up.
This 1-year-old is a ray of sunshine that her fans can not seem to get enough of and now that she can chat up a storm, balance on beams, and more, it is double the trouble and double the fun.