Chrissy Teigen Proudly Shares Son Miles Reading a Book in a Cute Photo
Model and cookbook author Chrissy Teigen shares a cute snap of her adorable son, Miles, having some quality time with his toys in his little book club.
In a recent Instagram post, model and cookbook author Chrissy Teigen showed her fans and followers that her 2-year-old son, Miles, was not only great at being adorable, but he was also an avid reader. She shared a snap of the little boy reading a children's book with his toys and captioned it:
"Miles' book club!"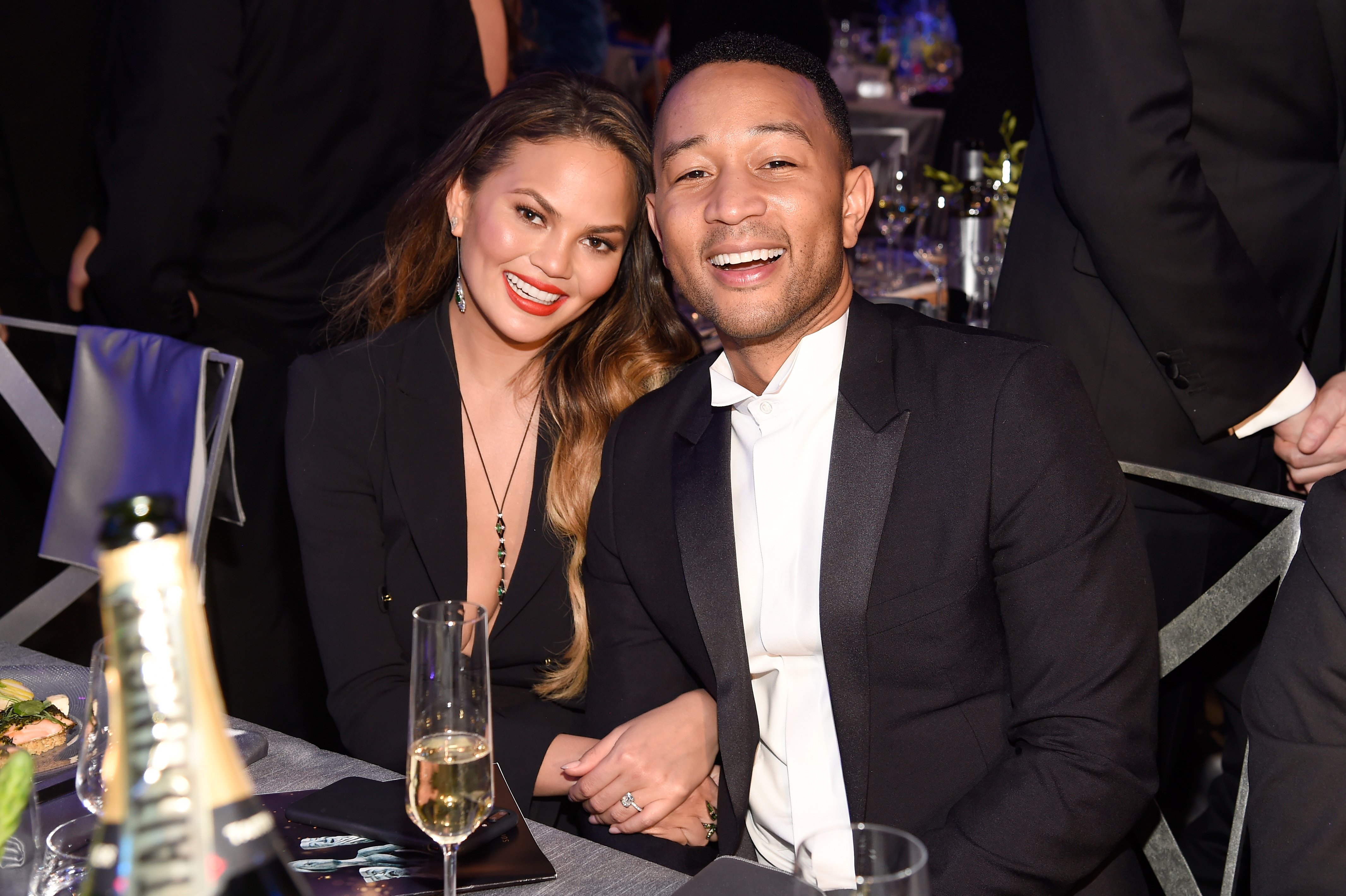 The adorable 2-year-old was sitting with his heartwarming book club of five, including a stuffed Tiger toy and the beast from "Beauty and The Beast."
Little Miles had a children's storybook placed wide open on his lap as he proceeded to read aloud to his very attentive book club members.
Sources close to the family confirmed that the couple did indeed have a bun in the oven.
The sneak peek of Miles' sweet book club came not long after the model and her husband, singer John Legend revealed that Miles and his older sister, Luna, were going to be having a baby brother or sister soon. 
The husband and wife first hinted that they were expecting a new addition to the family in the music video for Legend's new song, "Wild," which was recently released.
Through the length of the video, Legend and Teigen put their love on display, embracing one another and snuggling like lovebirds.
At the very end, they stood side by side in front of the water and Teigen put her hands on her stomach, showing a small barely-there baby bump.
Their children, 4-year-old Luna and 2-year-old Miles were also with them in the video giving off the perfect happy family aesthetic. According to People, sources close to the family confirmed that the couple did indeed have a bun in the oven.
Teigen confirmed the exciting development by sharing a cute video of her growing baby bump. The cookbook author also tweeted a smiley emoji with kisses after the video premiered.
It suddenly seemed like a lifetime ago when the model was bemoaning about how fast her little boy was growing up when she posted a photo of Miles after she gave him an at-home haircut.
Little Miles is still the vibrant and charming toddler the internet has come to love and know for his obsession with his pet lizard and reptiles in general. Now that a new baby is coming into the family, Miles' thunder might be stolen.