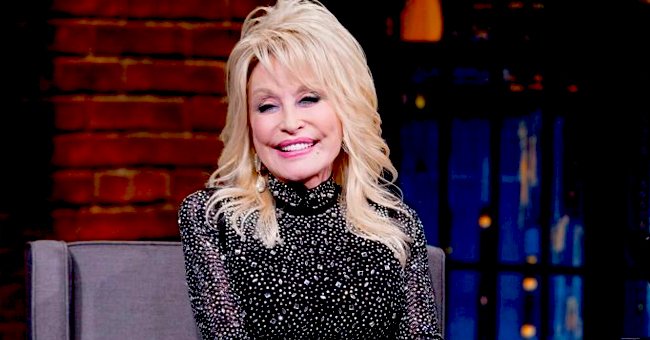 Getty Images
Dolly Parton to Release Holiday Album This October – What Fans Can Expect
The country music icon is returning with her first Christmas record in thirty years, lifting their spirits of her millions of fans during this particularly difficult year.
74-year-old country music legend Dolly Parton has just announced that she will be releasing a new Christmas album the next October, on which she will count with a deluxe list of fellow artists and collaborators, making it the perfect present for her fans.
On August 12, 2020, the singer, songwriter, and entrepreneur took to her official Instagram account to deliver the great news, posting what appears to be the cover of her upcoming album.
The image features Parton wearing a tight strapless dress with long sleeves, decorated with Christmas motives. She is wearing a matching collar and painted her nails and lips red for the photo.
In the post's caption, Parton revealed the date for the release to be October 2, and that some of her "favorite people" will be accompanying her in it, including her goddaughter Miley Cyrus, Willie Nelson, Michael Buble, and comedian Jimmy Fallon.
The announcement has been especially welcomed by her fans, considering how difficult the present year has been for everyone because of the COVID-19 pandemic, and they are celebrating it as an early Christmas treat.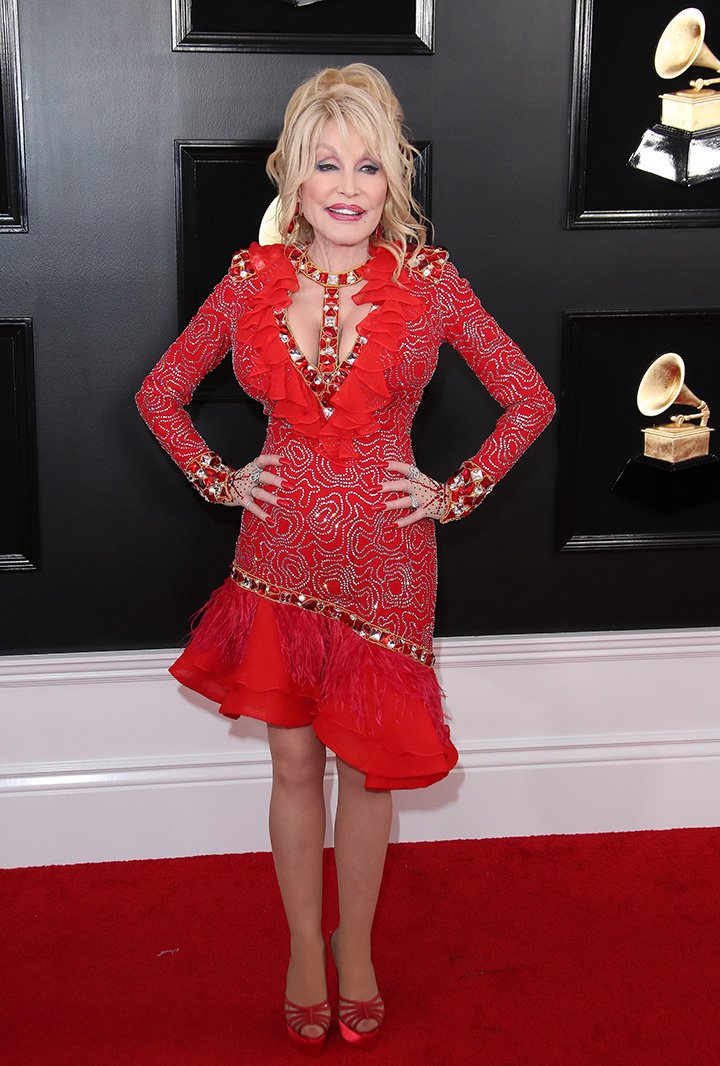 Dolly Parton attends the 61st Annual GRAMMY Awards at Staples Center on February 10, 2019 in Los Angeles, California. I Image: Getty Images.
"At least there's something to look forward to in 2020," a user wrote in the comments section of the post. "Only good thing to happen in 2020," added someone else. A third user put it most beautifully, writing:
"She did this to keep our spirits alive."
FIRST IN 30 YEARS
While Parton is no stranger to making Christmas music, the upcoming album, titled "A Holly Dolly Christmas" will be her first holiday LP in 30 years. It includes several duets, but also solo songs by the singer, and it will be released by Buttlerfly Records and 12Tone Music.
Some of the album's tracks will be original songs by Parton, both most of the material will consist of new renditions of holiday classics. The record was produced by Kent Wells, who also co-wrote one of the six original songs.
"I figured since everybody probably wouldn't get to celebrate Christmas as usual this year, I wanted to be creative instead of sitting around at the house this summer," Parton said in a statement shared with Rolling Stone.
NOTHING STOPS DOLLY
2020 has been terrible for the entertainment industry, with most production and live performances canceled or interrupted since the pandemic started, and while Parton's different outputs also suffered, she has remained much active from home.
Apart from working on her Christmas album, Parton gave her final touches to her visual memoir, titled "Songteller," which is ready to be released later in the fall.
In addition to this, the singer was featured on the cover of the latest edition of Billboard magazine, where it was revealed that she donated a million dollars for COVID-19 research funds and has used her platform to teach children how to wash their hands to avoid the spreading of the virus.
BLACK LIVES MATTER
Always relevant, Parton has also used all the attention she is still receiving despite the lockdown to show her support for the anti-racism protests and the Black Lives Matter movement.
"Of course Black lives matter," Parton emphatically told Billboard when asked about the subject, and while she hasn't been to the demonstrations, she says she understands the urgency of people raising their voices against racial injustice.
Please fill in your e-mail so we can share with you our top stories!