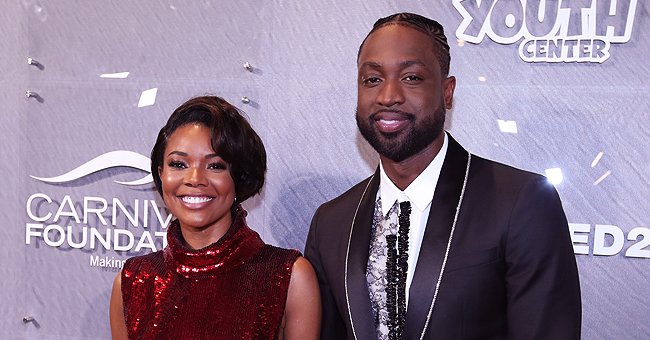 Getty Images
Gabrielle Union and Dwyane Wade's Daughter Kaavia Poses with a Little Boy in Adorable New Pics
Actress Gabrielle Union's 1-year-old daughter, Kaavia James looks charming in recent snaps of her hanging out with a toddler friend.
Gabrielle Union's daughter, Kaavia James is the most adorable toddler ever. In a recent post on her Instagram page, little Kaavia looked super cute hanging out with her friend. The post's caption read:
"Who. Is. THAT @crosby_sparrow ?!?! Swipe Just calm down Kaav. Swipe WoooooSAHHHH!! Just breathe."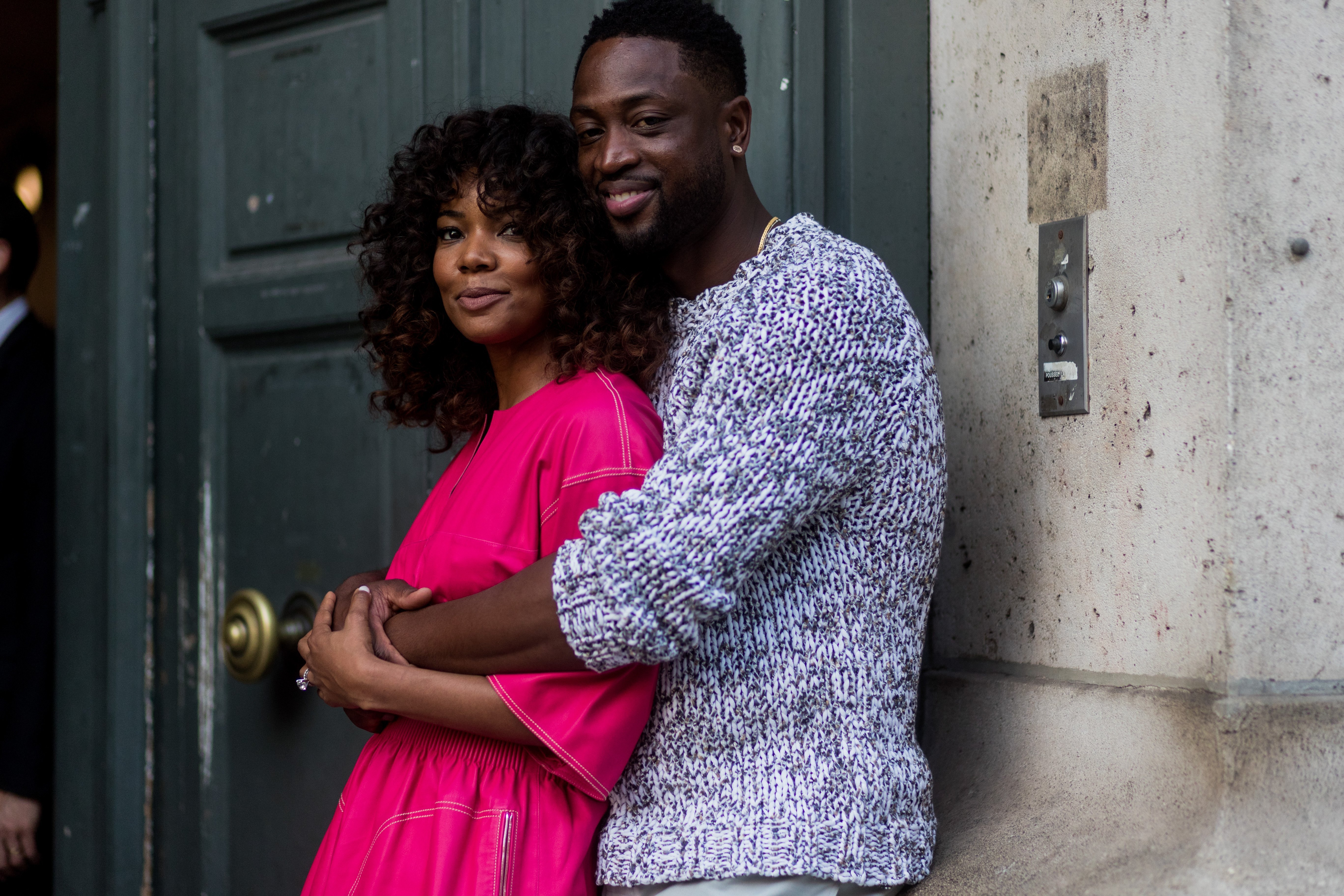 Gabrielle Union & Dwyane Wade hugging outside Hermes during Paris Fashion Week on June 24, 2017. | Photo: Getty Images
Little Kaavia wore a cute pink dress with a tiny bow at the front. Holding up her small curly ponytail was a matching pink bow.
Her toddler friend who was tagged in the post as Crosby Sparrow wore a plain gray tee standing beside Kaavia who seemed to be distracted by something far off.
The two toddler friends looked cute, charming Kaavia's followers who fawned over their sweet, adorable friendship and laughed at Kaavia's hilarious expressions.
Amusing budding friendships are not the only part of growing up that little Kaavia has been catching up on. Recently, her mom, Union, revealed that the little one had started chatting up a storm.
Union described her amusing toddler as "very Hollywood."
The hilarious and adorable 1-year-old who already garnered more than a million Instagram followers started talking and Union did not hesitate to give her fans an exciting view of the heartwarming development. Union posted a video of Kaavia talking and captioned:
"Look whose talking!!!!! @kaaviajames CAN say 'love' but she flat out refuses to say it...Ohhh we are in for ITTTTT @dwyanewade !!!!!"
The clip showed Union teaching her 1-year-old how to say, "Mom, I love you." However, in typical Kaavia fashion, the adorable tot was defiant and refused to say the word "love" as the actress slowly recited the words for her to repeat.
As per her specialty, Kaavia sent Union's fans and followers rolling on the floor with laughter. Just as she did when the actress tried to do the once-viral "fruit snack challenge" with Kaavia to test her patience.
Kaavia did not last a second before she hopped off the couch and grabbed a mouthful of her snacks. Union was barely even out of the room.
The actress, of course, documented the hilarious attempt at the challenge on Instagram. The 1-year-old once again proved that she was not particularly interested in playing by anyone's rules.
In a virtual interview with E! 's Erin Lim and Scott Tweedie, Union described her amusing toddler as "very Hollywood."
This apt description came after the actress released her children's book, "Welcome to the Party." It turned out that Kaavia was not very impressed with the book and would not include it in her top 5. She did take a liking to the cover of the book though.
Union and her husband, Dwyane Wade are undoubtedly having a blast raising their daughter and documenting her childhood, especially the sweet moments portrayed in the heartwarming bath-time photos the actress shared. Once Kaavia starts to talk though, they would be in for the real deal.
Please fill in your e-mail so we can share with you our top stories!