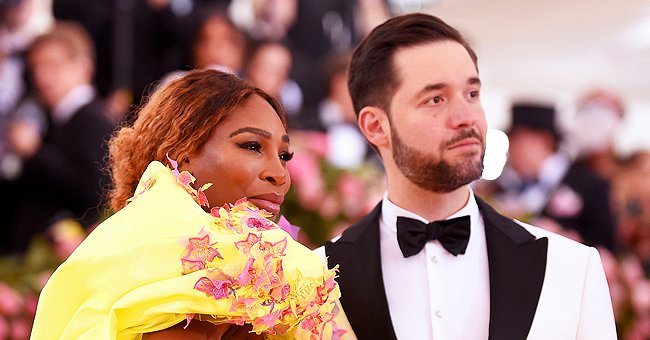 Getty Images
Serena Williams' Husband Alexis Talks about Their Daughter Getting Regular Tests for COVID-19
Serena Williams' hubby, Alexis talks about getting tested regularly with their daughter, Olympia in the "Bubble."
Alexis Ohanian, husband to 23-time Grand Slam title superstar, Serena Williams has recently shared a photo of him and his daughter getting ready to be tested and masked up in what he referred to as the bubble.
The internet-entrepreneur dad sat next to his daughter in the photo while they seemed to wait to get tested for COVID-19. Ohanian wore a dark jacket along with a pair of grey shorts with low-tops to match.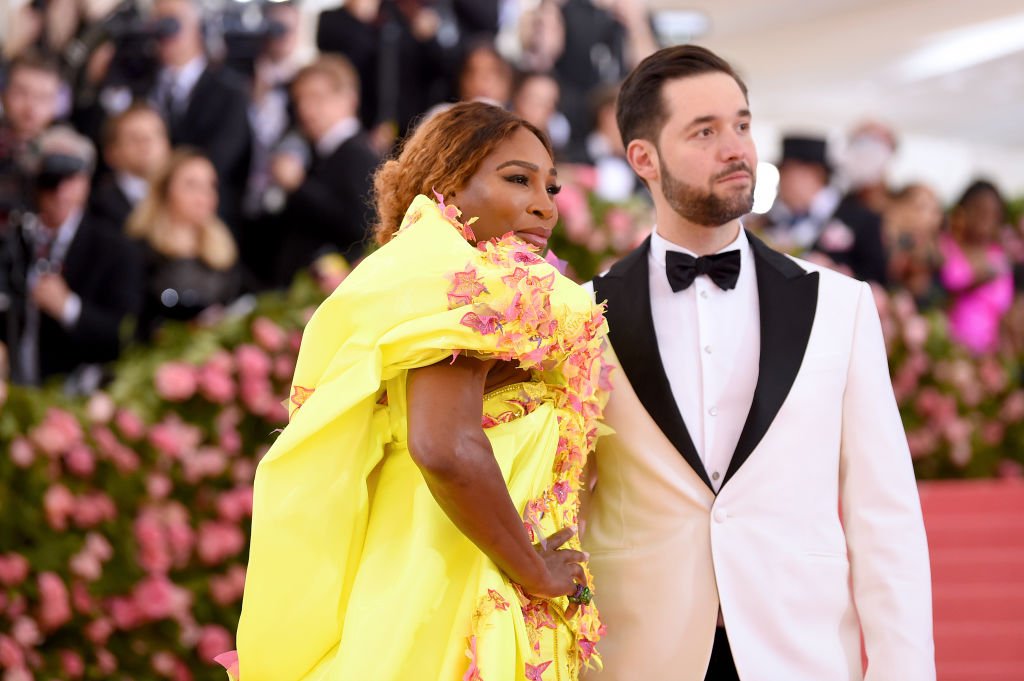 Serena Williams and Alexis Ohanian at The 2019 Met Gala Celebrating Camp: Notes on Fashion at Metropolitan Museum of Art on May 06, 2019 | Photo: Getty Images
Williams has returned to duties for her first competitive match since the COVID-19 pandemic break.
The adorable Olympia wore a two-piece sweater with a picture of a pony and a cute pair of pink sneakers to complete her look. Many followers agreed with her dad who mentioned in the caption that she was a "champ."
Some admitted that the 2-year-old was mature for being so calm throughout the "swab" process. Other followers just made comments to admire the cute little girl who's future looks bright, thanks to her parents.
Ohanian and his wife hope that by the time their daughter is 18, odds of living as a Black woman will be better. The duo married in 2017 after which they welcomed their daughter the following year.
Since their journey together began, they've both witnessed the travails suffered by an everyday Black woman. The Reddit co-founder mentioned in a recent interview that he hopes to make the world a better place for his little girl.
He praised his wife, Williams, 38, for her bravery and even wonders how she has stayed dominant through the years in the face of racial adversaries both online and offline. He also spoke on the current contributions he is making to help curb the menace of racism and hate speech.
Meanwhile, on the scene of work, Williams has returned to duties for her first competitive match since the COVID-19 pandemic break. On August 11, she won the game against Bernarda Pera in Kentucky.
The mother-of-one had her two favorite people to thank for this. Her husband and daughter cheered her to victory from the stands. Her partner did not hesitate to brandish her success on Instagram where he proudly said she was "back at work."
The Global tennis champion has also indicated her interest in competing in the U.S. Open slated for the end of this month. Although fans will not be allowed access into the courts to watch games, Serena wouldn't mind as long as her two lucky charms will be there to spur her to victory.
Two years into motherhood, Serena seems to have succeeded in balancing her career with her family. Perhaps the break from work also had its part to play in affording her time with family.
One thing is sure, she feels fortunate to have Olympia in her life. She has expressed this countless times in several pictures. She enjoys sharing things with the toddler as seen in her recent Instagram post where she posted a hilarious video of herself wearing her little girl's top.
She joked about how she knew she and her daughter "would be wearing the same size soon." On several other occasions, the tennis star has posted pictures of them donning matching outfits.
Whether the highly-decorated athlete is leading her baby to become a mini-version of herself, we are not guaranteed, but we know that she is relishing the joys of motherhood as much as she loves her job.
Please fill in your e-mail so we can share with you our top stories!