Raviv Ullman from 'Phil of the Future' Is 34 Now — inside His Life after the Show
Actor and musician Raviv Ullman, also known as Phil Diffy in "Phil of the Future," is 34 years old and looks great. He has been establishing himself as a genderfluid icon.
Born in January 1986 in Israel, Raviv "Ricky" Ullman has been involved in the entertainment industry since he was only a child. In 1998, he landed his first role in a movie called "Crossfire."
[Ullman] appears wearing gender-bending, swoon-worthy looks.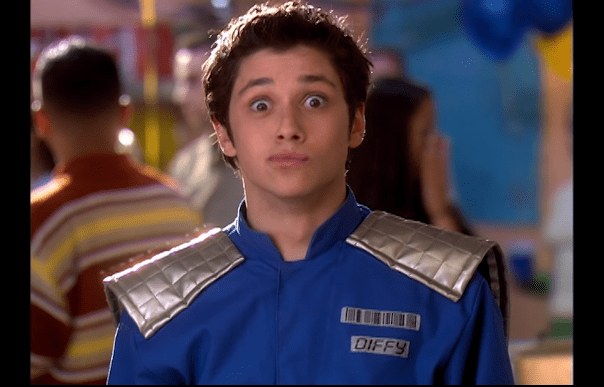 RAVIV ULLMAN'S CAREER BEFORE AND AFTER "PHIL OF THE FUTURE"
He later appeared in a few other projects, including "The Guiding Light," "Law & Order: Criminal Intent," and "Law & Order: Special Victims Unit." His career skyrocketed, though, in 2004 when he started working in the Disney Channel series "Phil of the Future."
In that show, Ullman portrayed the protagonist, Phil Diffy, a freshman from the year 2121 who traveled back in time to the early 2000s with the rest of his family and got stuck there.
Although the premise of the show was quite enjoyable, "Phil of the Future" was on air for only two seasons. Fortunately, the show was included on Disney+ in November 2019.
As a way to celebrate the show's inclusion into the Disney streaming service, Raviv Ullman answered several fan questions. He revealed that he would love to work on a sequel to help save the planet from environmental ruin.
Ullman also admitted that he didn't know why Disney decided to end the show, especially because it ended on a cliffhanger.
After "Phil of the Future" was canceled in 2006, Ullman kept landing roles in many other projects, including "Rita Rocks" and, most recently, "Strangers."
RAVIV ULLMAN'S TIME IN AN OFF-BROADWAY PRODUCTION
Between January and March 2012, the former child actor portrayed Alex in the Off-Broadway production "Russian Transport." It was a quite drastic change, especially considering that his character was a tough guy who sold drugs and got involved in different illegal activities.
In February 2012, Raviv Ullman shared some details of his career during an interview with Broadway.com, admitting that he was more focused on storytelling. He added:
"This is a really exciting part of my life. I moved out to New York over the summer and I think this is the beginning of a new career for me."
Ullman pointed out that he was not embarrassed about the things he did in the past. However, he said that "it's not all fun and games anymore."
The former child actor is also very passionate about music, which is probably why he has been part of a couple of bands throughout his life.
RAVIV ULLMAN'S MUSIC CAREER AND BECOMING A GENDERFLUID ICON
As Bustle reported, it all began in 2006 when Raviv Ullman and some of his friends released a hip-hop parody video called "The Boat Song." They named their group the Weebie Boys.
After that, Ullman and Douglas Smith, the actor known for the HBO series "Big Love," were in a band together. However, in 2013, the "Phil of the Future" star became the drummer of another group called Reputante.
Through the Cult Records YouTube channel, they released a few songs and music videos. "Deep Set Eyes," uploaded on December 12, 2013, is the most popular with over 120,000 views.
Nowadays, Raviv Ullman is still involved in the entertainment industry and is expected to appear in the comedy film "Spring Break '83." He is also quite active on Instagram, posting very artistic photos taken in different parts of the US and the world.
In some of his pictures, he appears wearing "gender-bending, swoon-worthy looks," according to Paper Magazine. The same source compared Ullman to another genderfluid icon, Ezra Miller, pointing out that both of them were shifting away from traditional definitions of gender.
Paper Magazine added that Raviv Ullman is trying to "dismantle toxic masculinity." Only time will tell if Ullman, in fact, becomes a genderfluid icon as big as Ezra Miller.