Kobe Bryant's Wife & Her Two Daughters Look Happy Cuddling with a Friend during a Movie Night
Kobe Bryant's widow, Vanessa and her two daughters, Natalia and Bianca share happy smiles as they cuddle up with a family friend during movie night. 
Vanessa Bryant and her daughters, Natalia and Bianca, have been making progress towards healing since her husband's death rocked the world. 
Recently, the trio joined the No. 1 overall pick in the 2020 draft, Sabina Ionescu for movie night. If the shots Ionescu and Natalia shared with their Instagram stories are any indication, the night was a fun one.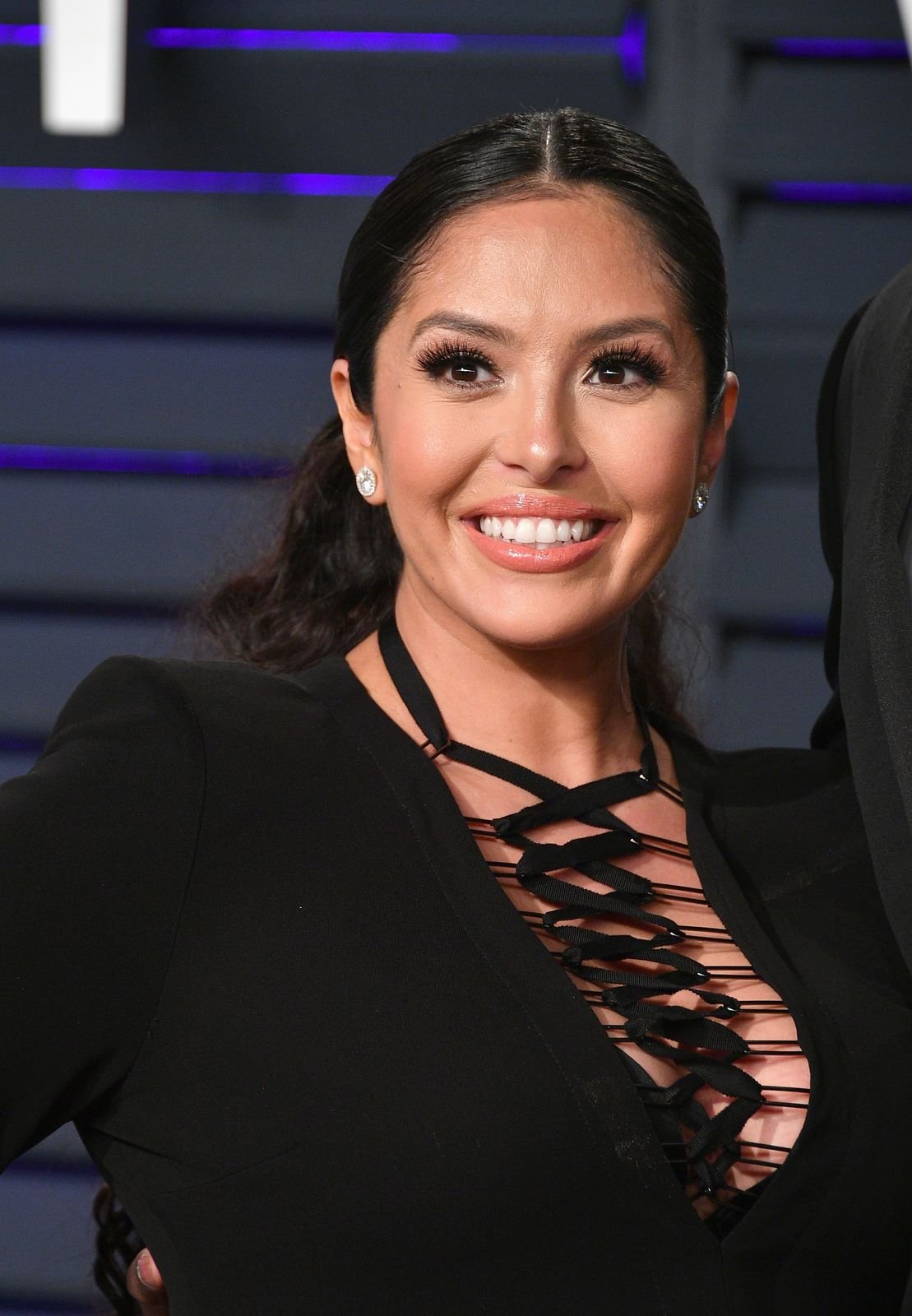 Ionescu has reportedly been close to the Bryants for years. While alive, Kobe Bryant was a mentor to her during the time she dominated the NCAA for the Ducks. In turn, she also took on his daughter, Gigi, as her mentee. 
Following Kobe and Gigi's tragic demise in January, Ionescu attended their memorial service. She delivered a eulogy in which she vowed to dedicate her rookie season and the rest of her time in Oregon to the deceased father and daughter. 
Since then, Ionescu, Vanessa, and Kobe's three other daughters, through their mutual mourning, have grown fond of each other. 
Ionescu is not the only athlete who has shown solidarity towards the Bryants since Kobe and Gigi's death. Lakers teammate, Pau Gasol recently spent some time with the Bryant girls out on the San Francisco Bay.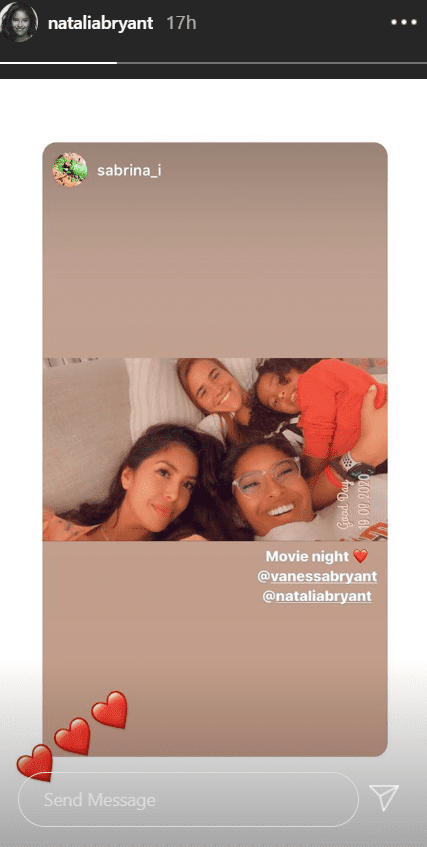 Vanessa posted a montage of shots from the fun outing with Gasol and his family. In one photo, the talented NBA athlete, who was dressed in simple grey shorts and a blue Nike T-shirt, was pictured holding Bianka in his arms.
In another photo, the oldest Bryant daughter, Natalia, can be seen cozying up to the youngest, Capri, who looked slightly uncomfortable in her blue and yellow life jacket as she sat on her sister's lap.
Natalia also shared a cute selfie with Vanessa and Gasol's wife, Catherine. Vanessa was dressed stylishly in a white, floral patterned top with pink-tinted metal frame shades. 
Catherine, who tied the knot with Gasol in July 2019, looked gorgeous wearing large shades coupled with a high neck top. 
Kobe and Vanessa's youngest child, Capri, took her first few steps back in May, almost four months after her father died in a helicopter crash alongside Gigi and several others. 
Had he been alive, Kobe and Vanessa would have marked their 19th wedding anniversary on April 18. Vanessa had to celebrate it alone, but thankfully she had her kids around her and she remained strong for them.