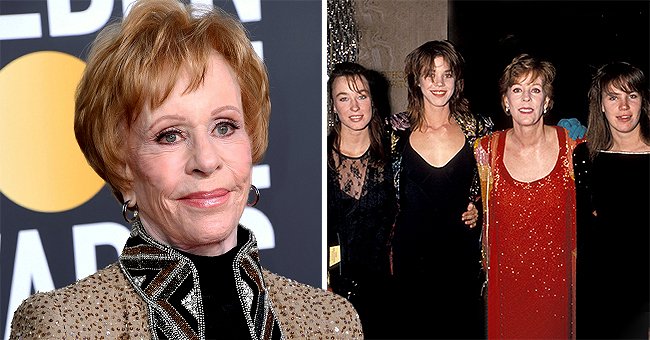 Getty Images
Carol Burnett's Youngest Daughter Died at Age 38 — Meet Her Other Daughters Jodie & Erin
The talented comedian, singer, and actress had three daughters from her second marriage to her producer, Joe Hamilton. Unfortunately, the lives of two of her daughters have been darkened by addiction problems.
Carol Burnett, 86, is one of the show's most beloved and well-known comedic actresses. Along with her great friend, Lucille Ball, they are one of the comedy divas with iconic TV shows that marked an era for Americans.
With a successful professional career of more than sixty years, Burnett had three daughters, Jodie, Erin, and Carrie, with whom he maintained a close relationship. Carrie, the youngest of the three, had a long struggle with addictions during her teenage years, finally recovering.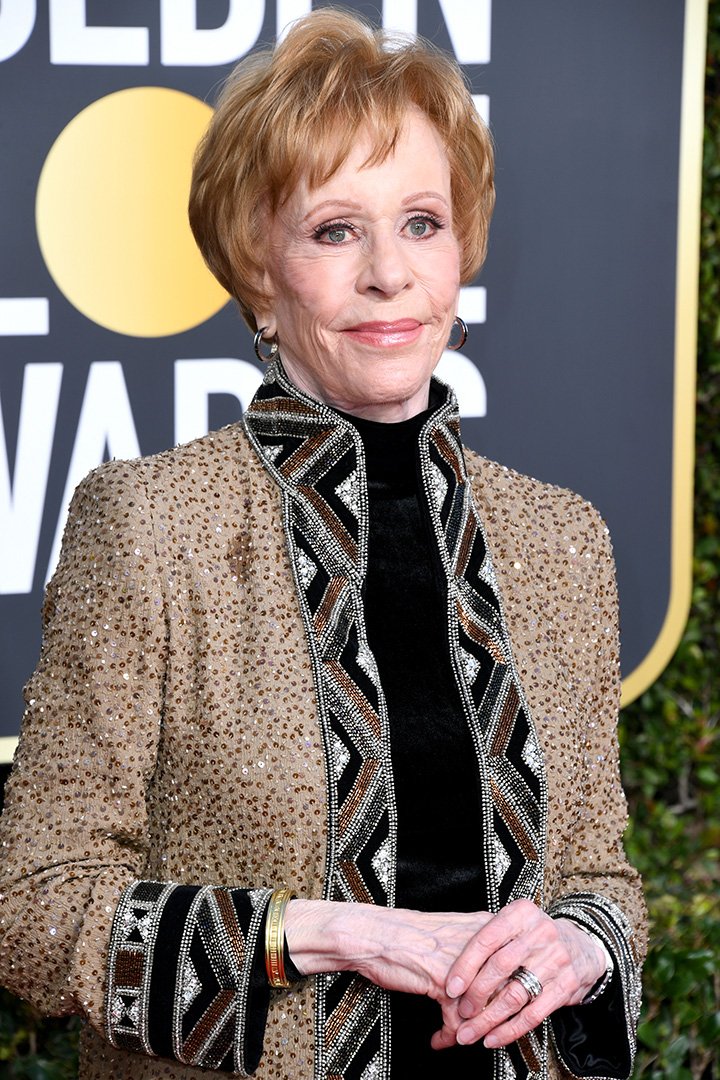 Carol Burnett attends the 76th Annual Golden Globe Awards at The Beverly Hilton Hotel on January 6, 2019 in Beverly Hills, California. I Image: Getty Images.
Sadly, in 2002 Carrie died at the age of 38 from pneumonia as a result of lung and brain cancer. During her later years, she had worked with her mother, who describes her as very sensitive to people's pain and needs. She said about her eldest daughter:
"I think of her every day… She never leaves me … I just feel her."
JODIE AND ERIN HAMILTON
In 1963, Burnett married her producer Joe Hamilton and in 1967 they welcomed their first daughter together, Jodie. The oldest of the comedian's daughters works today in Hollywood as a film producer and eventually was also a producer on her mother's program Carol Burnett show: Show Stoppers.
Erin Hamilton was born in 1968 and was blessed with a beautiful voice. During her youthful years, she was Miss Golden Globe 1993 and developed a singing career. One of her hits was "Dream Weaver," her cover of Gary Wright's 1975 song.
PROBLEMS WITH ADDICTIONS
Throughout her life, Erin has struggled with addictions, for which she has been in rehab several times. Her mother and her current husband, Brian Miller, have ever collaborated with her by offering financial and emotional support.
Burnet is currently seeking temporary custody of her 14-year-old grandson Dylan, the youngest of Erin's two children, and son of her second marriage on Kurt West. Both the adolescent's mother and father are prevented from taking full care of the boy's well-being.
PROTECTIVE GRANDMA
Since Dylan was born, Burnett has provided help so that his daughter can take care of her son. This has included paying for the youngster's health insurance, dental care, and education. The boy studies in an institution under the supervision of his grandmother.
Since the pandemic was declared, adolescents have been involved in a family environment that is not suitable for their development. For this reason, his grandmother has filed in early August a petition in court to become his temporary guardian, without at any time preventing the necessary contact between the boy and his parents.
Please fill in your e-mail so we can share with you our top stories!