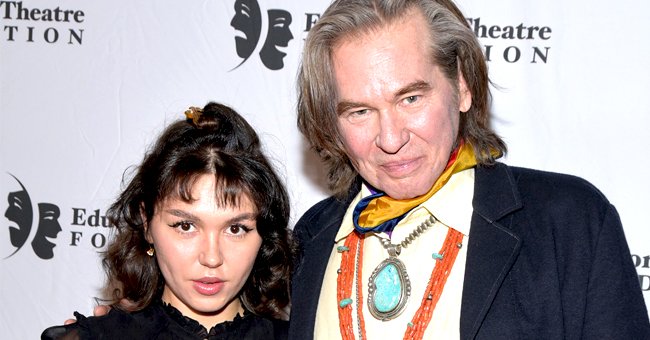 Getty Images
Val Kilmer's Daughter Mercedes Opens up about Working with Her Dad in a Candid Interview
Father and daughter are starring together for the first time in a crime thriller called "Paydir." The experience was a challenge for the young woman who also played Val's daughter in the film.
60-year-old actor, Val Kilmer's daughter, 28-year-old actress, Mercedes Kilmer has recently shared her experience of working alongside her dad for the first time. It was Mercedes' first time on a feature film, and while she thought it was an honor to be working with him, it also was a great challenge.
Though the young actress was born from Val and 59-year-old actress Joanne Whalley and had a career in theater, she confessed that none of her parents had seen her act before, because she felt that it was something she wanted to keep away from them.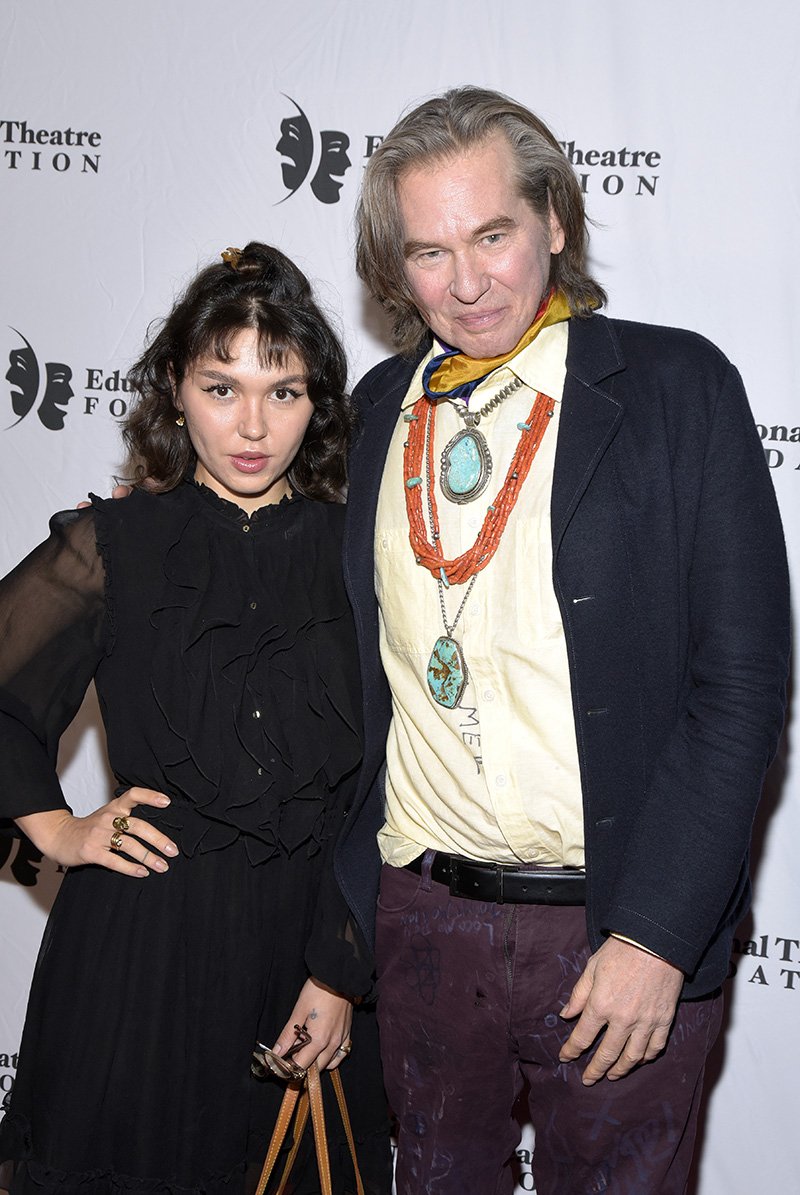 Actors Val and Mercedes Kilmer attend the 2019 annual Thespians Go Hollywood Gala at Avalon Hollywood Los Angeles, California in November 2019. I Image: Getty Images.
During the interview, Mercedes considered that one of the highlights of the film she and her father starred in, is that the lead actor has a speech disability. In 2015, The "Top Gun" star was diagnosed with throat cancer and two years later he underwent a tracheotomy that changed his voice forever.
SPEECH IMPAIRMENT
After being diagnosed in 2015, the actor received chemotherapy and radiation as part of his treatment, and he also kept a tracheostomy tube from this therapy. Besides being proud of her dad being cast on the film, Mercedes expects his performance to be set as an example to give disabled actors new possibilities in Hollywood.
She explained that by hiring an actor with a disability, "Paydirt" directors and producers have shown that it is possible to engage different kinds of communication for audiences and future film productions and that giving new opportunities to actors and actresses with different abilities might change the shift in the business.
She said: "It feels like the entertainment industry is finally changing. And there are so many more artists with different disabilities and different backgrounds who can now finally get visibility. It's just a really exciting moment to be a part of."
HIS CAREER
Born in Los Angeles, Val Kilmer went to Juilliard's drama program at a very young age. He started his professional career on stage but soon was part of the cast of several films in the 1980s. He debuted in 1984 "Top Secret," and in 1986 he was part of "Top Gun," next to Tom Cruise.
In 1991, the spotlight was on him after his performance as Jim Morrison in Oliver Stone's "The Doors," in which he acted and sang all of the late musician's songs. After that he played two other American legends, Elvis Presley in 1993 and Doc Holliday in Tombstone: Wyatt Earp Legend in 1993. In 1994, he took over Michael Keaton's role as Batman/Bruce Wayne.
Please fill in your e-mail so we can share with you our top stories!