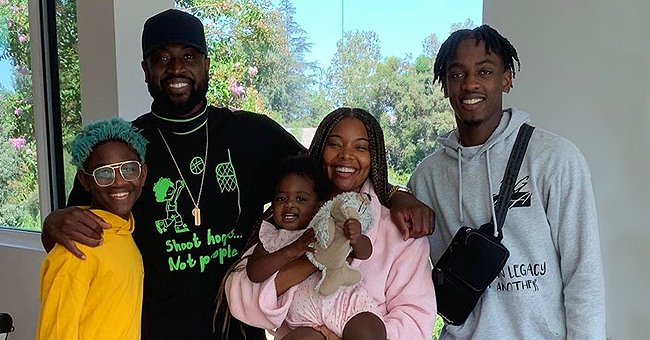 instagram.com/dwyanewade
Dwyane Wade Shares His Emotions & Gushes over His Oldest Son as He Drops Him off at School
Former basketball player Dwyane Wade gets emotional while sending off his son, Zaire, to school and shares touching post on his Instagram.
Former basketball star and actress Gabrielle Union's husband Dwyane Wade recently shared one of his best proud dad moments ever with his fans and followers on Instagram.
The former sportsman revealed that he became all kinds of emotional after dropping his 18-year-old son, Zaire, at school. He wrote:
"Man, oh Man ? ? ? Dropping your oldest off to school is another set of emotions that I didn't know existed. I'm a proud father!"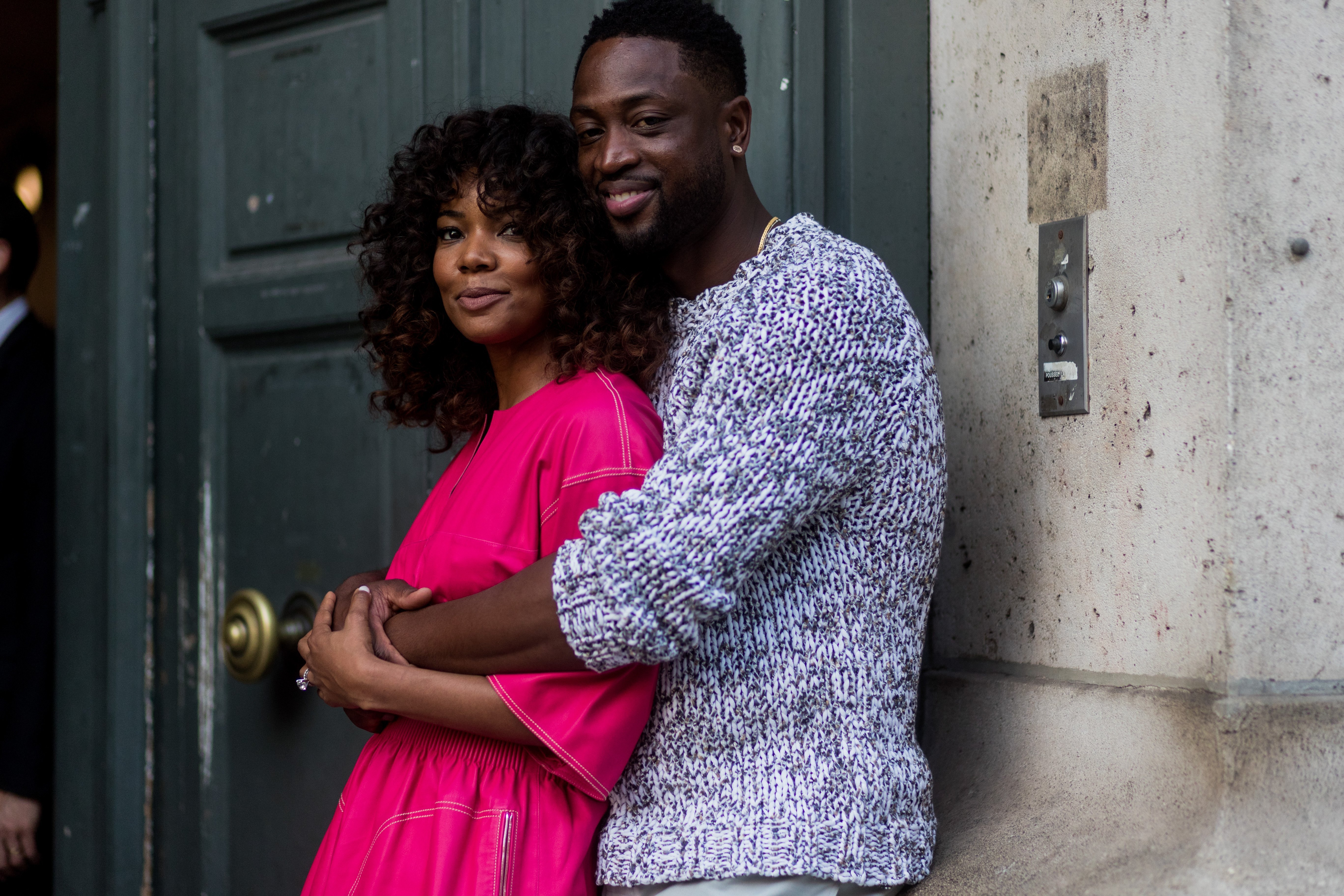 Gabrielle Union & Dwyane Wade hugging outside Hermes during Paris Fashion Week on June 24, 2017. | Photo: Getty Images
Wade shared snaps of his beautiful family saying their goodbyes to Zaire alongside his touching caption. Union was looking cozy in a pink robe.
The baby of the house, Kaavia, wore a similar-colored onesie and was seen being embraced by her big brother, Zaire.
Wade's daughter, Zaya, was also in the photos wearing a very interest-piquing outfit with a vibrant pop of colors. Zaire, who was off to Brewster Academy, was dressed casually in a hoodie, a pair of jeans, and a pair of sneakers.
Wade continued sharing that his goal as a parent was to raise his children to know their worth and become better than ever.
Wade would make sure that he understood that there were different ways to get into the NBA.
He praised his son's incredible growth into a fine young man, narrating how he watched his brilliant son build a company with his friends and deal with the hate and pressure his family received because of his sister, Zaya.
The dad also brought up his estrangement with his first wife, Zaire's mother, and praised his son for handling the tension between them.
He concluded that Zaire was way ahead of him when he was 18 and applauded his son because he was built differently. The dad was excited for him to embark on the new journey.
Besides heading off to school to chase his academic dreams, Zaire has also followed in his father's footsteps. The 18-year-old also chose basketball and was hoping to go professional like his father.
Wade, who already proved how much of a supportive father he was, exclusively told People that he was an all hands on deck kind of dad when it came to his son's dreams.
If Zaire was sure that getting into the NBA was what he wanted, Wade would make sure that he understood that there were different ways to get into the NBA. The traditional high school route was not the only way for him to become a superstar.
On the other hand, Wade has also been the best dad he can be to Zaire's younger sister, Zaya. The 13-year-old who recently came out as transgender received a lot of backlash and criticism.
Wade and his wife, Union, were there with her every step of the way, supporting her and even gave her a special shoutout while presenting an award at the GLAAD Media Awards.
This former athlete might say his son, Zaire, was built differently, but there was no doubt that he took that trait from his perfect daddy.
Please fill in your e-mail so we can share with you our top stories!