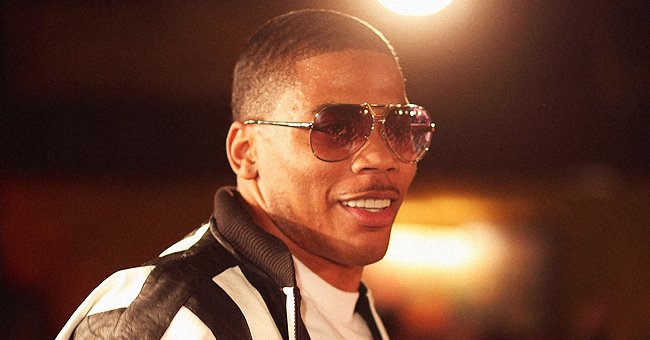 Getty Images
See the Dominatrix Inspired Mask Nelly's Girlfriend Shantel Jackson Paired with a Colorful Top

Nelly's girlfriend is heating things up with a dominatrix inspired mask and colorful top. Check it out now.
Shantel Jackson flaunted her fantastic figure as she strutted for the camera in a sexy colorful top, black shorts, and heels.
Jackson has been dating rapper Nelly for five years, even sparking engagement rumors in 2016 after posting some cryptic messages to their page.
While the couple may not have gotten engaged yet, the pair are still going strong, and from Jackson's latest posts, it's easy to why.
Along with the amazing video, the star shared a stunning photo of herself wearing the same outfit and with a black leather mask. And she was definitely feeling herself writing:
"When you feel good you look good! #levelup."
While in quarantine, Jackson showed off her playful side when she shared a funny video of herself dressed up as her boyfriend.
In the clip shared to her Instagram, the star recreated Nelly's look from his song "Dilemma," complete with a drawn-on mustache and his signature bandaid on his face.
The reality star went ring shopping and ends up falling for a "casual" $200,000 diamond ring.
And while fans don't know when the couple will tie the knot, wedding bells are definitely in Jackson's mind, and she has expensive taste.
During an episode of E's "The Platinum Life," the reality star went ring shopping and ended up falling for a "casual" $200,000 diamond ring. She said:
"At the end of the day we're best friends and I do see him and someone I would like to marry and have kids with but I'm not trying to rush it but it never hurts to do a little ring shopping."
In the episode, Nazanin asks Jackson if she wants children with ]Nelly, and the star responds that while her boyfriend has "baby fever," she was not quite ready.
Before dating Nelly, Jackson dated Floyd Mayweather, and while their relationship has been over for a while, last year, they were tied up in some legal trouble.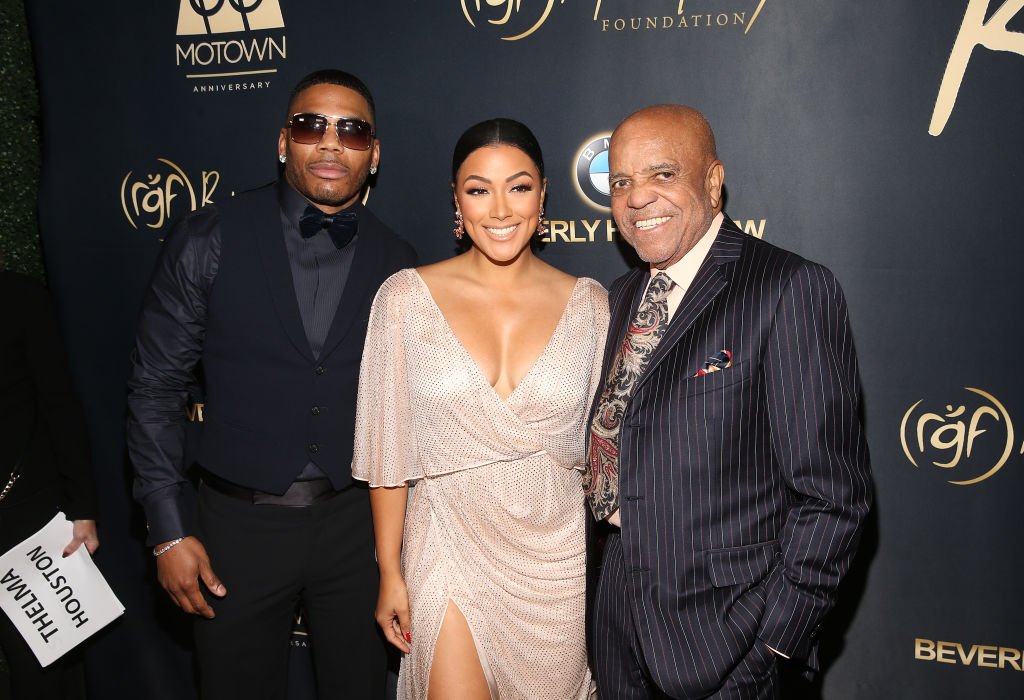 Nelly, Shantel Jackson and Berry Gordy attend the Ryan Gordy Foundation's "60 Years of Motown" celebration in November 2019 | Photo: Getty Images
According to some court documents, Mayweather
accused
Jackson of illegally recording their conversations to keep dirt on him in case of a breakup.
The former couple has been in court since 2014 when she sued him, leading him to counter-sue her for stealing money from him and using his credit cards.
Please fill in your e-mail so we can share with you our top stories!