Kobe Bryant's Eldest Daughter Natalia Mourns Chadwick Boseman's Death
Natalia Bryant recently took to her Instagram story where she paid tribute to Chadwick Boseman by sharing pictures of him posing with her late dad, Kobe Bryant.
Chadwick Boseman recently passed away and Kobe Bryant's eldest daughter, Natalia took time out to pay tribute to the late actor. 
Taking to her Instagram story, Natalia shared a series of pictures in honor of Boseman's legacy.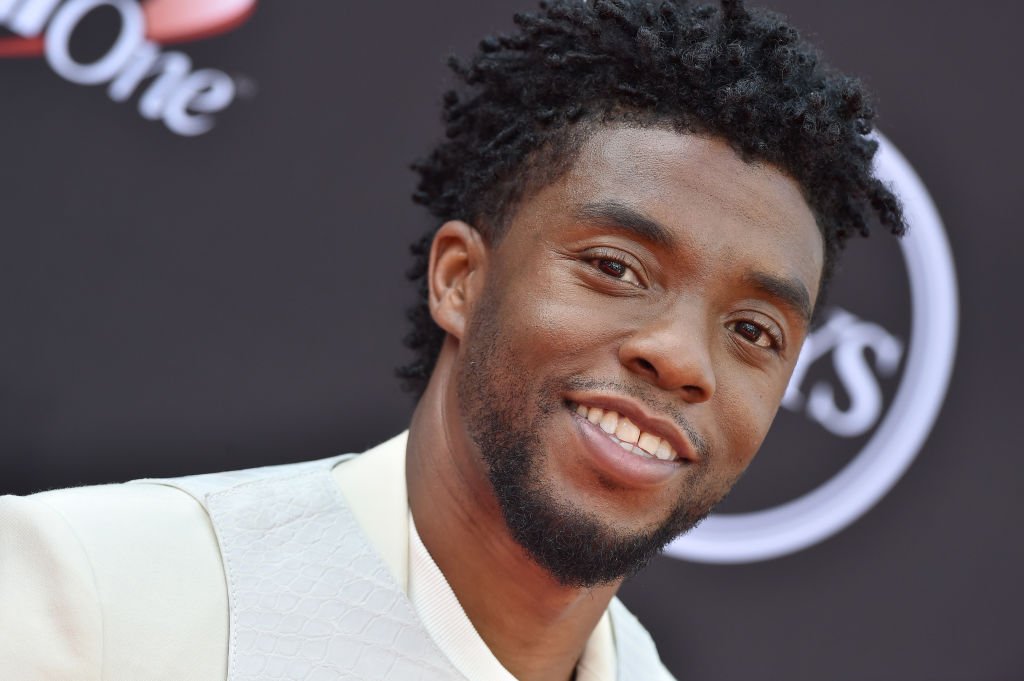 The first snap was from the movie "Black Panther" where Boseman was seen wearing his Black Panther suit with his arms wide apart. Captioning the picture, she wrote:
"Rest in Peace. Wakanda Forever"
The next snap saw Boseman in a warm embrace with his "Black Panther" co-star, Angela Bassett, while they both rocked their outfits from the movie on the red carpet.
In the third photo, Boseman and Kobe were captured in a candid moment where the two appeared to be engaged in a conversation. Natalia captioned the picture with a broken heart emoji.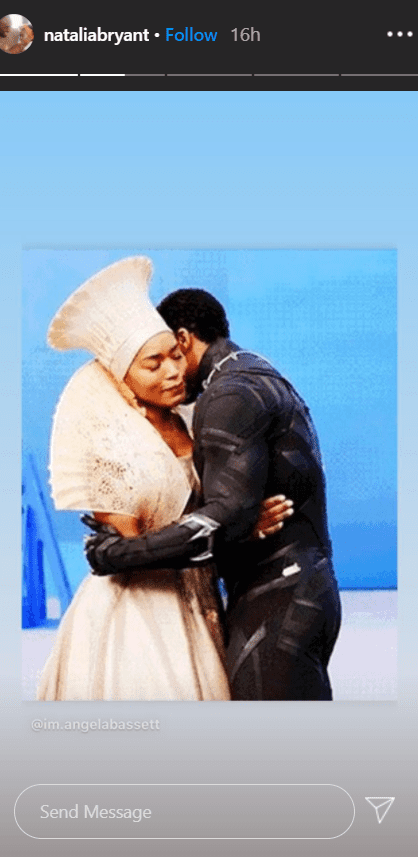 The last post featured a black and white photo of Boseman smiling heartily while holding his hand against his head. Natalia also shared another photo of her dad and Boseman striking a pose together with Kobe holding an award in his hand.
Although Boseman lived a short life, his impact in Hollywood will never be forgotten and his legacy will live on for generations.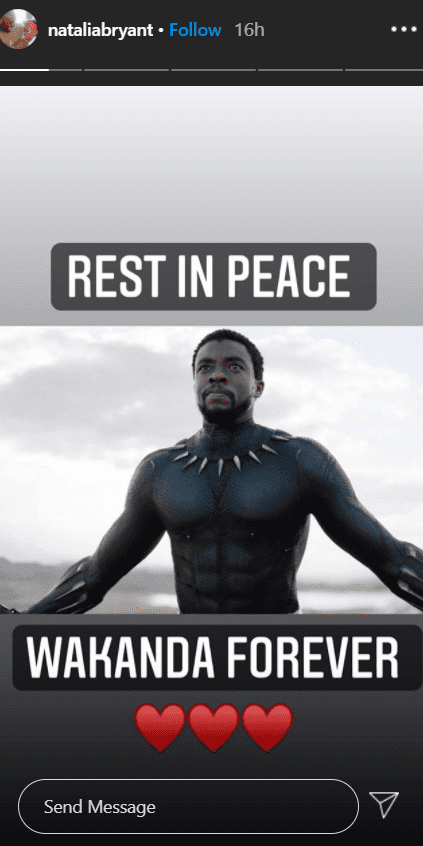 Boseman died on Friday, August 28, 2020, after a long battle with colon cancer which was diagnosed in 2016. He was 43.
Following Kobe's death earlier this year, Boseman had reportedly opened up about meeting the late NBA star. According to him, they had plans to work on a project together, but it never happened before Kobe's tragic death.
Boseman's death has been met with shock and sadness from his fans and colleagues who have openly mourned him with sweet tributes.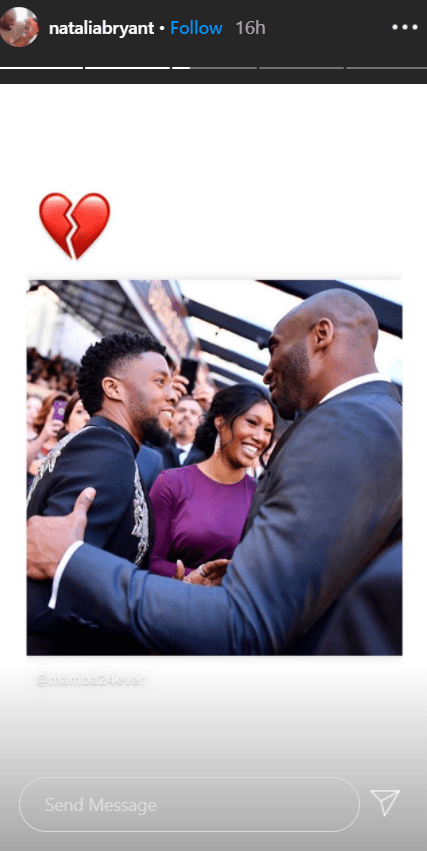 In an Instagram post by Bassett who was Boseman's on-screen mother in "Black Panther," she noted how honored she was to have worked with the late actor.
Singer John Legend also took to Twitter where he described Boseman as a bright light and a gifted performer.
I'm so shocked and heartbroken about Chadwick. He was such a bright light, such a gifted performer. He brought grace, elegance and power to everything he did. He always seemed to carry our ancestors with him. And now he joins them far too soon.

— John Legend (@johnlegend) August 29, 2020
Former President of the United States, Barack Obama also shared a tweet where he recalled Boseman's visit to the White House.
Although Boseman lived a short life, his impact in Hollywood will never be forgotten and his legacy will live on for generations.