Check Out Chris Brown's Cute Daughter Royalty Posing like a Model in a Cool Floral Print Outfit
Chris Brown's adorable daughter, Royalty recently melted hearts after a photo of her posing in a cheerful floral print outfit surfaced on social media. 
Royalty is just six years old but she is already giving off model vibes! A photo that featured the adorable girl dressed in matching floral print tops and bottoms recently surfaced on her verified Instagram page. The caption of the post was a simple one. It read: 
"Happy days."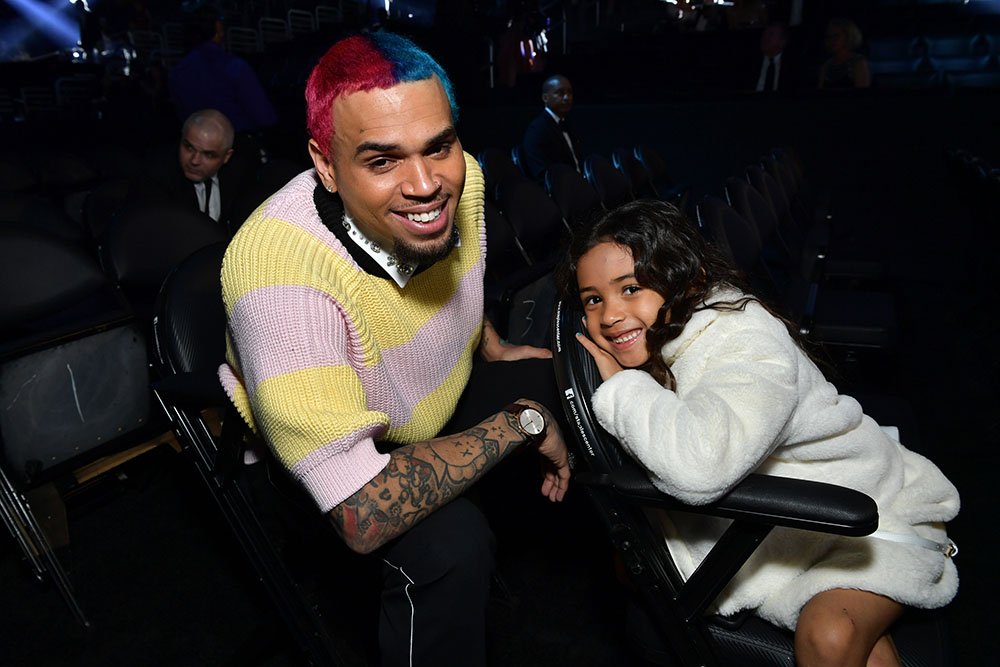 Fans could not get enough of the cuteness. Many flocked to the comments section to gush over Royalty's adorable look while wishing her more happy days. One fan wrote: 
"She's so pretty."
Royalty is Chris Brown's only child with his ex, Nia Guzman. She celebrated her sixth birthday back in May and her parents commemorated the day with shout outs dedicated to her on Instagram.  
Aside from the shoutouts, Guzman and Brown, who have been co-parenting Royalty amicably, also threw a party to celebrate the day. 
The party included a pleasant surprise for the celebrant. After she blew out the candles on her R-shaped cake, Royalty got what she wished for. 
Her parents got her to close her eyes as they counted down and when she opened them, she found a huge bird cage with two birds in front of her. She was overjoyed at the gifts as it was precisely what she wished for. 
A court ordered the famous singer to give up ownership rights and pay $35,000.
Royalty is an animal lover and her parents know this. The birds are not the first animals she's received as a gift from them.
When she clocked three, Royalty's father gave her a pet monkey named Fiji. She didn't get to keep the gift because a legal struggle ensued between Brown and the California Department of Fish and Wildlife for possession of the animal.  
Apparently, exotic pets like monkeys are illegal to own without a permit. In December 2019, a court ordered the famous singer to give up ownership rights and pay $35,000 to the boarding facility that took over the animal's care. 
Aside from Royalty, Brown also has another child named Aeko. Aeko is the product of his on-again, off-again relationship with Ammika Harris. 
His love for the little boy knows no bounds and the proud father takes every opportunity to show him off. Earlier this month, he shared a photo of Aeko via his Instagram page.
In the photo, Aeko wore a Burberry polo shirt, faded blue denim pants, and white leather sneakers. The adorable little boy had a cute tiger toy in front of him, and the most heart-melting smile on his face.
Between Royalty and Aeko, who both share a staggering resemblance with Brown, he has every reason to keep showing them off. After all, they are two of his most significant accomplishments.