Eddie Murphy's Granddaughter Evie Flashes the Sweetest Smile in Cute Outfits
Eddie Murphy's grandbaby, Evie, looked picture-perfect and cute as always in her mom's latest media share. Evie's lovely features pulled at fans' heartstrings as her mom showed her off.
Eddie Murphy's daughter-in-law, Carly Olivia knows how to capture fans' hearts with adorable snapshots of her gorgeous baby girl, Evie.
Her recent Instagram post was no exception as little Evie showed off her cute features while presenting a heart-melting smile.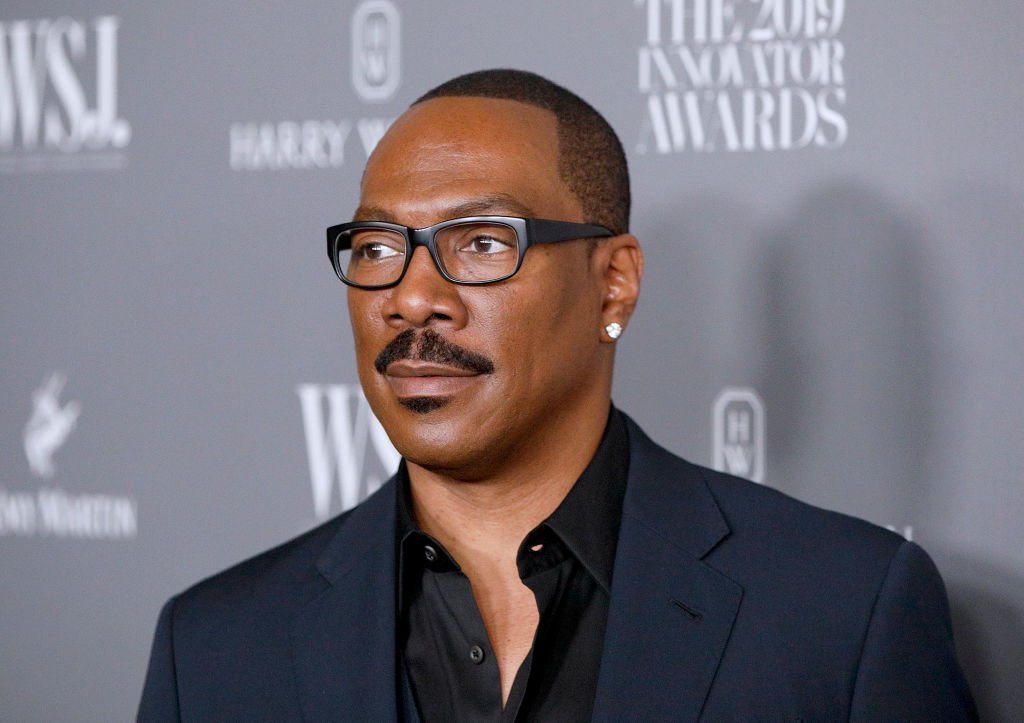 A MINI STUNNER
Evie looked lovely as she enjoyed some cozy moments with her mom. She was stylishly dressed in an all-white ensemble. Her white vest perfectly matched the cute bow on her hair. Her divine look came complete with her pair of white kicks.
The next slides looked like they were taken in the interior of her parents' home as the toddler was photographed sitting on a cushioned chair. Evie was unaware as the camera closed in on her curly hair and rosy cheeks. Many fans were in awe of the great beauty she was becoming.
INSIDE MURPHY'S FATHERHOOD 
Little Evie is one of Hollywood icon Eddie Murphy's large brood, and to him, there is no higher blessing than having children. Murphy, 59, a father of ten, has been active in showbiz since 1976, and in all those years, he amassed milestones.
One fun fact is that the award-winning star's youngest child, Max, was born a few months before his first grandchild, Evie.
However, his family is the focal point of his life. According to Murphy, events happen in cycles, and he is presently living in a cycle surrounded by children. He told People: "I have 10 kids, and I'm present, and I'm part of their lives. You got to have some kind of balance with career and personal life."
A FAMILY MAN AT HEART 
Murphy once had fans gushing over his brood after he got them together for a grand family portrait. At the time, Murphy's fiancee, Paige Butcher, had just given birth to their second child together.
Murphy's oldest daughter, Bria, shared the photo on her Instagram page. Bria is one of five children born to the star actor from his first marriage to Nicole Murphy.
Once speaking about his large brood, Murphy made it known that he was grateful that all his children are turning out fine, with no one being errant.
One fun fact is that the award-winning star's youngest child, Max was born a few months before his first grandchild, Evie. Murphy mentioned that he felt a bit awkward about that.