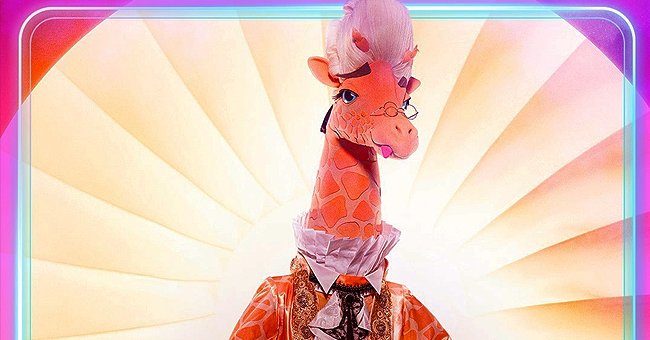 Instagram/maskedsingerfox
'The Masked Singer' Shows off New Giraffe's Costume — See Fans Guess Who Is under the Costume
Another season of the musical show "The Masked Singer" is set to air and some costumes have been revealed. Since the unveiling, fans have been trying to guess which singer is in the Giraffe's costume.
Something is enticing about a pleasant mystery. Trying to figure it out and understanding what goes on behind has a way of keeping anyone guessing and second-guessing.
Over the years, the singing competition "The Masked Singer" has been an enticing mystery for fans and viewers, and this year, it promises to be more.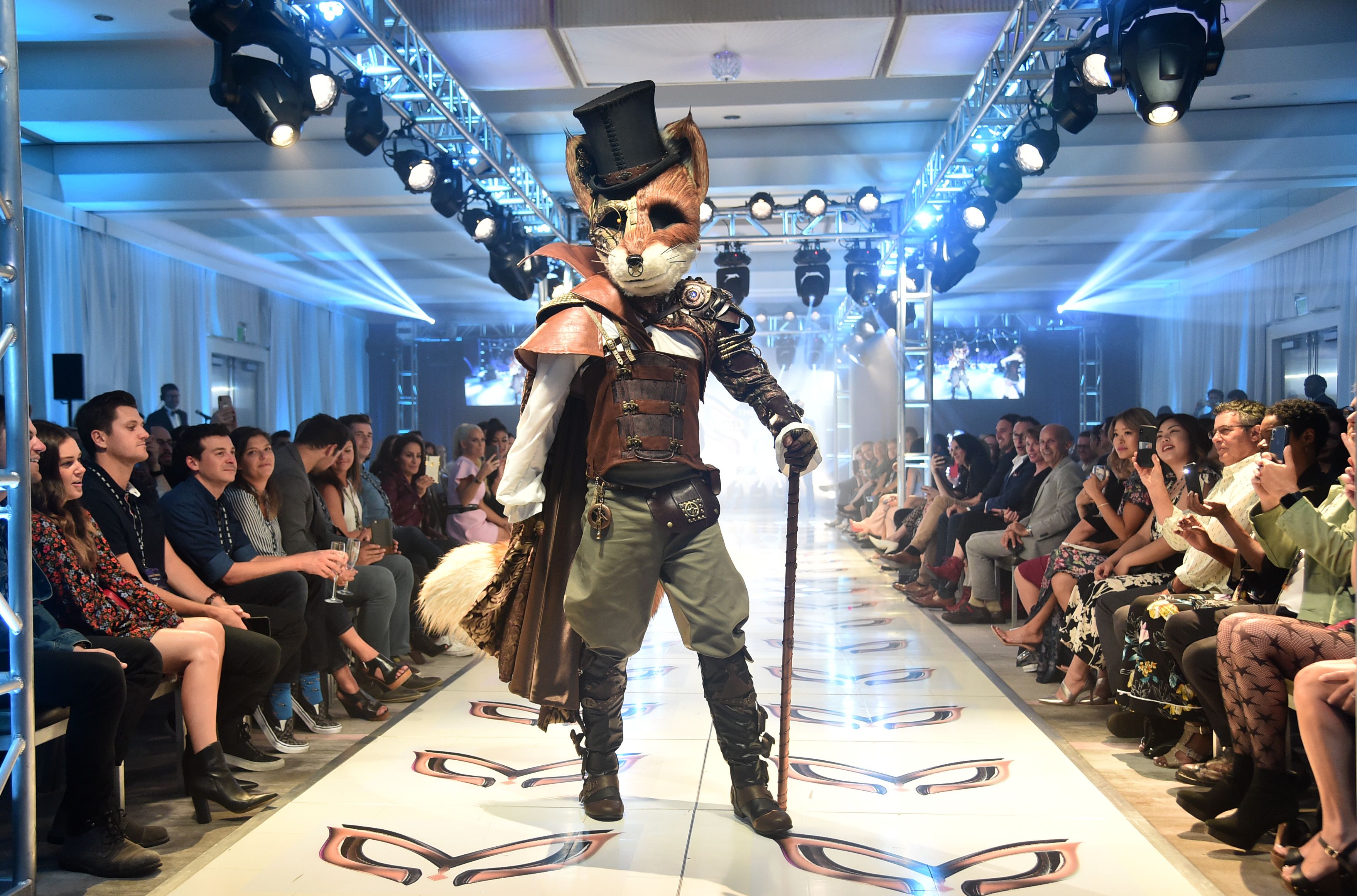 "The Fox" at the premiere of "The Masked Singer" Season 2 in September 2019. | Photo: Getty Images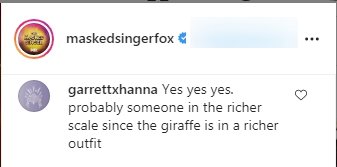 A fan's comment of "The Masked Singer's" recent post of the Giraffe mask. | Photo: Instagram/maskedsingerfox
The giraffe costume looked to be quite a bourgeoise outfit and the elegance it gave off had some fans thinking along the line of someone from the cast of the broadway musical, "Hamilton."
Some other people expressed that while they were not sure of who was underneath the costume, they were convinced that this season of this show would be one of the best as some of the costumes were quite attractive.
A teaser for the upcoming season revealed the names of the characters.
Aside from the picture, there was also a short clip revealing the giraffe costume. The clip began with the person wearing the outfit making a dramatic entrance then it cut to a Giraffe dancing. The caption of the video read:
"#GiraffeMask has some tall tales..."
In the comments section, fans guessed various names ranging from Jordan Fisher to Lin Manuel Miranda and Patrick Harris, among others. While no one is certain, everyone is excited when the reveal for each costume would be made.
The new get-ups are Baby Alien, Broccoli, Crocodile, Dragon, Gremlin, Giraffe, Jellyfish, Popcorn, Mushroom, Seahorse, Snow Owl, Squiggly Monster, Sun, and Whatchamacallit.
Previous seasons of "The Masked Singer" saw costumes like the Frog, Night Angel, Robot, Miss Monster, among others, and it also had celebrities like Lil Wayne, Chaka Khan, Tony Hawks, and Bow Wow.
The singing competition set to return on Wednesday, September 23 promises to be bigger and better while having some of the biggest celebrities ever.
Please fill in your e-mail so we can share with you our top stories!