Katy Perry Thanks Ryan Seacrest for Sending Her Newborn Daughter a Gift Basket — See the Gift
Katy Perry is grateful for the wonderful box gift her fellow "America's Got Talent" colleague Ryan Seacrest gifted her newborn daughter Daisy Dove Bloom.
The birth of a child brings with it all the goodness and joy one wants. From the showering of gifts and the overwhelming outpouring of love, there is much to be grateful for.
Sensational singer and songwriter Katy Perry welcomed her first child with her fiance Orlando Bloom, and since the birth of her daughter, she has received an overwhelming amount of love.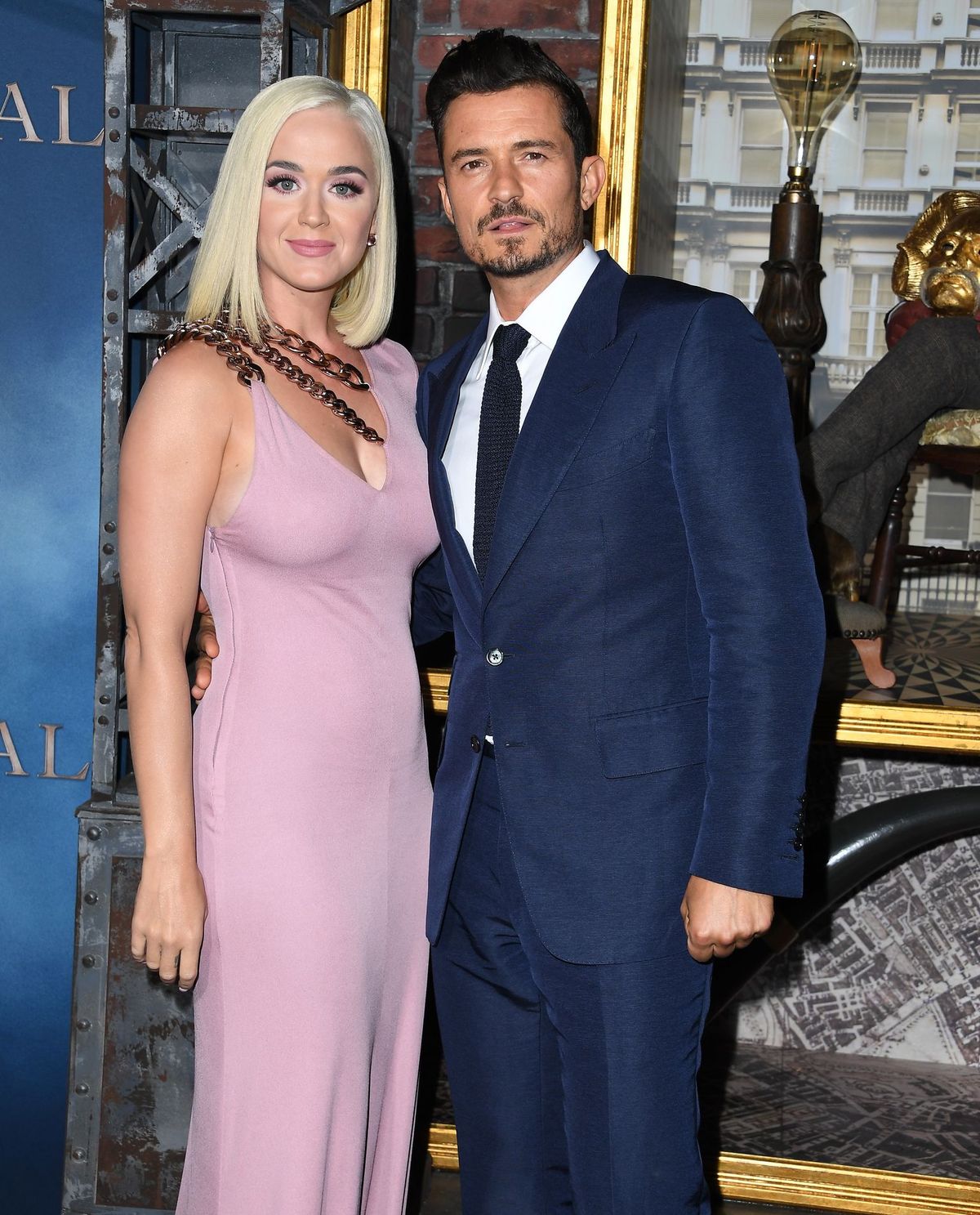 Taking to her Instagram Story, Perry shared a boomerang clip of a gift box Daisy Dove got from Ryan Seacrest of "America's Got Talent." The clip showed the box being opened and closed, and it was teeming with gifts.
The gift box, which had the drawing of a pink flamingo and trees on it, was brown in color with pink threadwork done along the side. The box contained all sorts of kids' toys, such as stuffed animals, dolls, and children's books. Captioning it, Perry said:
"Thanks You Unc @ryanseacrest."
The slick packaging also had a moveable pink top, and it looked to have been placed in front of a closet as there were clothes peeking behind the box.
Perry and Bloom welcomed Daisy Dove on the 27th of August. The pair announced the birth via UNICEF, (Perry and Bloom are Goodwill Ambassadors for the organization) by sharing a black and white image of Daisy Dove holding her dad's thumb while Perry held both of them in her hands.
Perry and Bloom have intimated that they want to raise their daughter in the United Kingdom.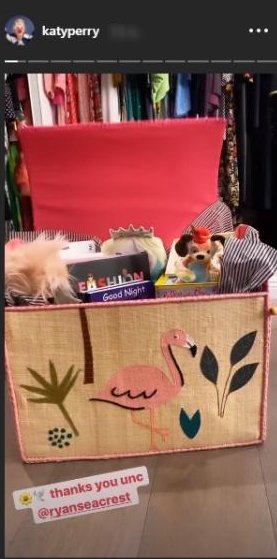 What made the image all the more touching was because Perry had a white daisy etched on her thumbnail as she held onto Daisy and Orlando's hands.
Prior to birthing Daisy Dove, Perry had nicknamed her "Kicky Perry" because she was such a kicker in the womb, and aside from the nickname, she and Orlando had prepared well in advance by setting up an elegant nursery.
The nursery, which is an all pink quirky nursery, has a beautiful white oval crib from Stokke, costing £619. Asides from that, the nursery also has a changing area complete with its own nappy supplies.
While this is Perry's first child, Daisy Dove is Bloom's second child as he has a son named Flynn from his marriage to Miranda Kerr. For Bloom, he is excited to take on the role required when it comes to babysitting and waking up late nights.
Interestingly, Perry and Bloom have intimated that they want to raise their daughter in the United Kingdom, where Bloom was raised and still has a home.