Gabby Sidibe Hugs Her Boyfriend Brandon during a Video Call with His Friend & Glows with Love
Gabby Sidibe's doting boyfriend, Brandon Frankel took to Instagram with an adorable photo of them chatting with a friend over a video call and promoted her upcoming movie.
Actress Gabby Sidibe and her beau make a cute couple and they love to flaunt that. The actress' boyfriend, Brandon Frankel shared a snap of them looking adorable together while on a video call with a friend. He wrote:
"When your homie @lilycowles makes you do a surprise cameo during @antebellumfilm press day."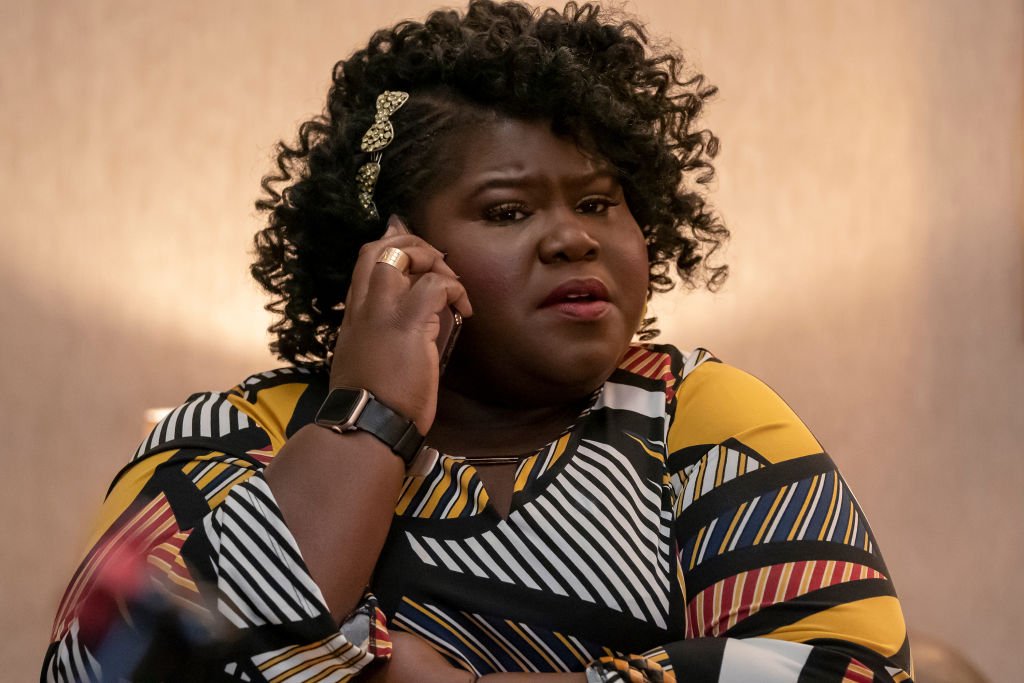 Frankel noted how great he felt to be virtually reunited with his friend and added that he could not wait to see Sidibe's movie, "Antebellum" when it premieres. He concluded by revealing that the movie would premiere on September 18 on VOD. 
In the photo, Frankel who wore a dark blue outfit and sat on a chair while beaming a happy smile at his friend. Hugging him from behind was his stunning girlfriend, Sidibe, who was also sporting a happy smile.
The photo was adored by Frankel's followers, many of whom trooped to the comment section to gush about how cute they looked together.
Sidibe is set to appear in the much-anticipated horror movie of the year, "Antebellum," alongside singer Janelle Monae. Right by her side is her beau who is supporting her every step of the way.
The "Empire" actress's love story started a while after she underwent a shocking and breathtaking weight loss journey.
Since the pandemic began, Frankel and Sidibe have been in quarantine together and are loving every second of the time. Both partners are not so shy when it comes to gushing about each other on social media, but their most remarkable couple moment was the special new year message Frankel penned on Instagram:
"Here's to 2020 — I'm truly thankful for my close family, friends, associates past and present...and most of all, THIS queen right here."
The gushing boyfriend continued to praise his girlfriend, thanking her for how wonderful she had been. He appreciated all the things that he learned from her and showered her with several sweet endearments.
They were ready to go into the new year and continue in love and light. The sweet caption accompanied a vast gallery of photos of the adorable couple looking as happy and content as ever.
Sidibe's response to her sweetheart's tribute was just as endearing and heart-warming as the post itself. Leaving a comment under the new year message, the actress wrote that Frankel was her favorite love song and the cherry on top of the last decade and the foundation for the next.
The "Empire" actress's love story started a while after she underwent a shocking and breathtaking weight loss journey. Sidibe reportedly underwent surgery to aid her journey as she feared she would end up like a brother who was diagnosed with type 2 diabetes.
Years after, Sidibe is just as stunning and lovable as she has always been, and she and Frankel are still going strong, as deeply in love as ever.