Getty Images
See Pink's Inspiring Message about Self-Love as She Turns 41
Pink celebrated her 41st birthday with an inspiring message about self-love. The singer invited her 8 million followers and fans worldwide to participate in the uplifting challenge.
Singer Pink celebrated her birthday with an uplifting message about self-love to he fans. The "So What" crooner turned 41 on Tuesday and shared a video on her Instagram.
At the start of the clip, which lasted 1 minute 59 seconds, the celebrant thanked her fans for the birthday wishes, revealing that they made her cry.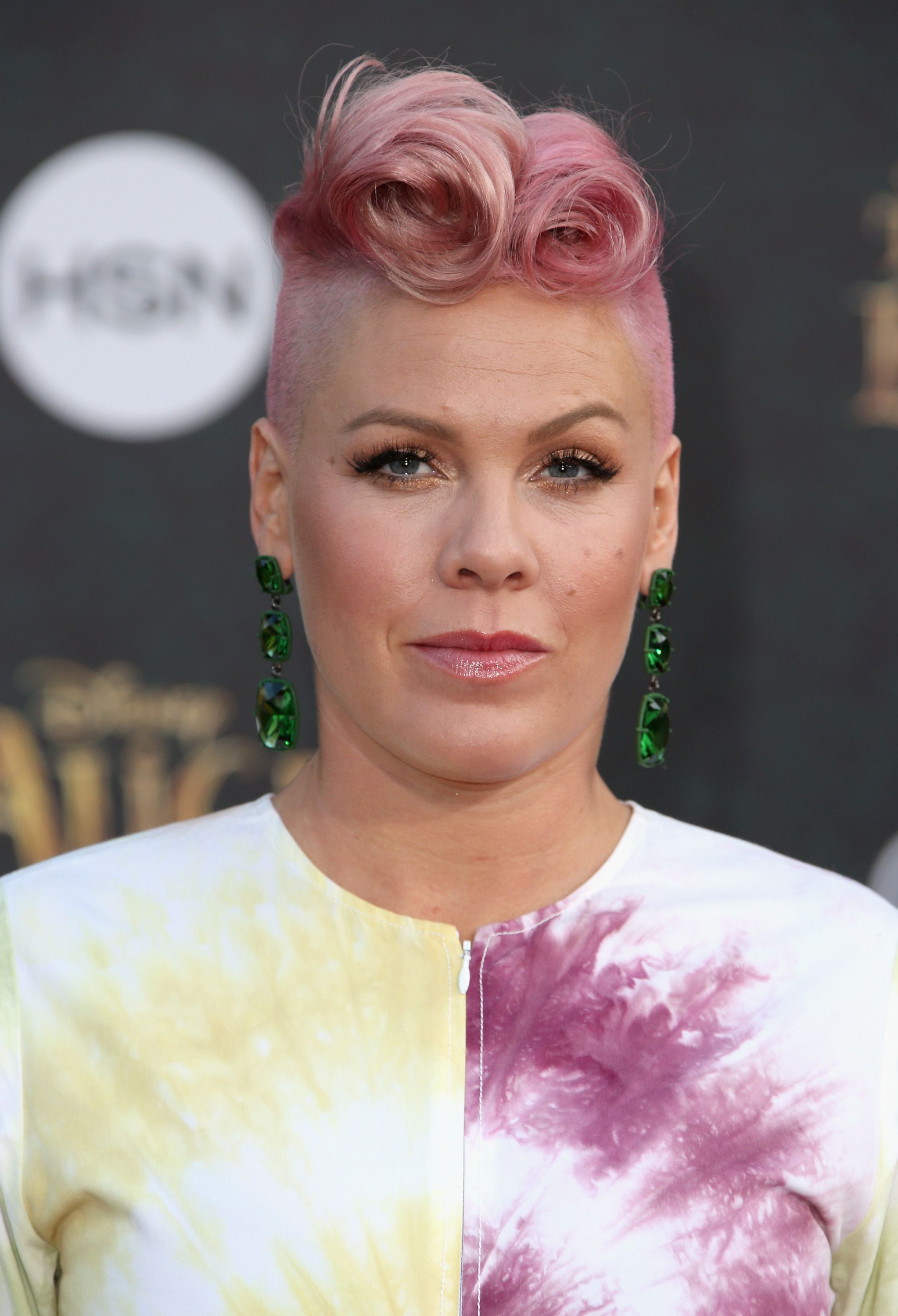 P!nk at the premiere of Disney's "Alice Through The Looking Glass at the El Capitan Theatre on May 23, 2016 in Hollywood, California | Photo: Getty Images
Pink diverted her attention to her fans and decided to use her big day to spread some self-love in the world. Explaining the inspiring challenge, the singer said:
"So here's what I want you to do. However old you are, I want you to write down that many things that you love about yourself."
Pink then encouraged her fans to do the exercise whenever they had time, as she would also "figure out 41 things" that she loves about herself.
The mother-of-two didn't fail to show off her humorous side as she joked about the world sliding "into the apocalypse," urging people to join in the challenge now before going ahead to list something she loves about her self. She joked:
"Thirty-three: I have good hair. And I married the same person three times, which means I'm relentless!"
Other things on her list include her generosity, which she attributed to the fact that she gave five sourdough starters. Pink also highlighted her sonorous voice and her love for rescuing animals.
Pink's husband, Carey Hart, with whom she shares Willow, 9, and Jameson, 3, didn't fail to give his woman a birthday shoutout on social media. He described his wife of 14 years as his "much better half" and showered praises on how much she has grown over the years.
The three-time Grammy Award winner has been in the business of spreading body positivity on her Instagram page. Last month, she proudly celebrated her "thunder thighs" in an Instagram post where she showed off her impressive surfing skills during a family vacation.
The family hangout came months after the "What About Us" singer, and her son Jameson recovered from COVID-19. Despite the many accolades under her belt, Pink has remained relatable to her fans worldwide.
From time to time, she updates her 8 million followers on her daily challenges with parenting. Such was the case on September 1 when she shared a photo of Jameson on the computer as she opened up about homeschooling challenges.
Fans may recall that Pink and Carey welcomed their first child Willow, five years after their wedding in 2006. Their son came along another five years later, and ever since, the clan has been giving fans major family goals.
Please fill in your e-mail so we can share with you our top stories!