Vanessa Bryant Reveals the Names behind the Special Jewelry She Wears to Honor Her Family
Late NBA star Kobe Bryant's wife Vanessa took to her Instagram stories to share some snapshots of her jewelry and revealed the meaning behind some of the pieces.
Vanessa Bryant keeps her loved ones close in a pretty special way. The wife of late basketball legend, Kobe Bryant, has a precious collection of meaningful jewelry that goes to show how much she loves her family. 
According to Vanessa, she often gets asked what her jewelry pieces say so she decided to reveal the meaning behind some of the most sentimental pieces of jewelry that she owns in her Instagram stories.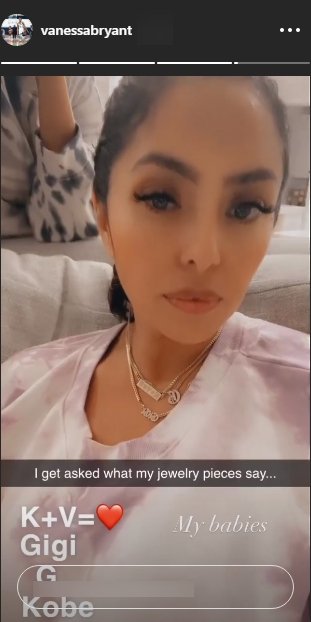 IN MEMORY OF KOBE AND GIANNA
Wearing three of her precious chains with pendants around her neck, Vanessa went on to share that the one with the diamond-encrusted initial "G" is for her late daughter, Gianna. 
Another chain with a locket that had "K + V" and a heart engraved on it was a no-brainer. Those are the initials of Vanessa and Kobe and the jewelry simply represented their love for each other.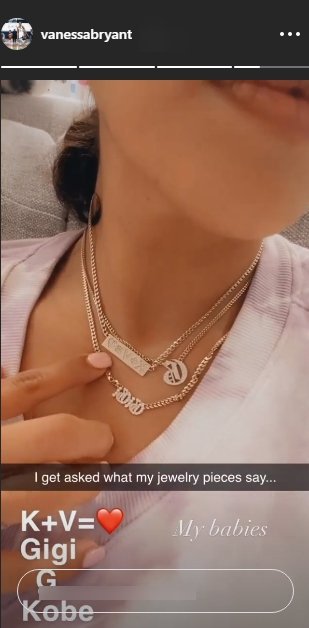 The third one was a name chain dedicated to Gigi. She also showed off her diamond ring that spelled her husband's name. All of the pieces looked beautiful and seem more so because of the deep meanings they hold. "My babies," Vanessa wrote. 
Kobe, along with his daughter Gianna and several others, died during a helicopter crash outside Los Angeles...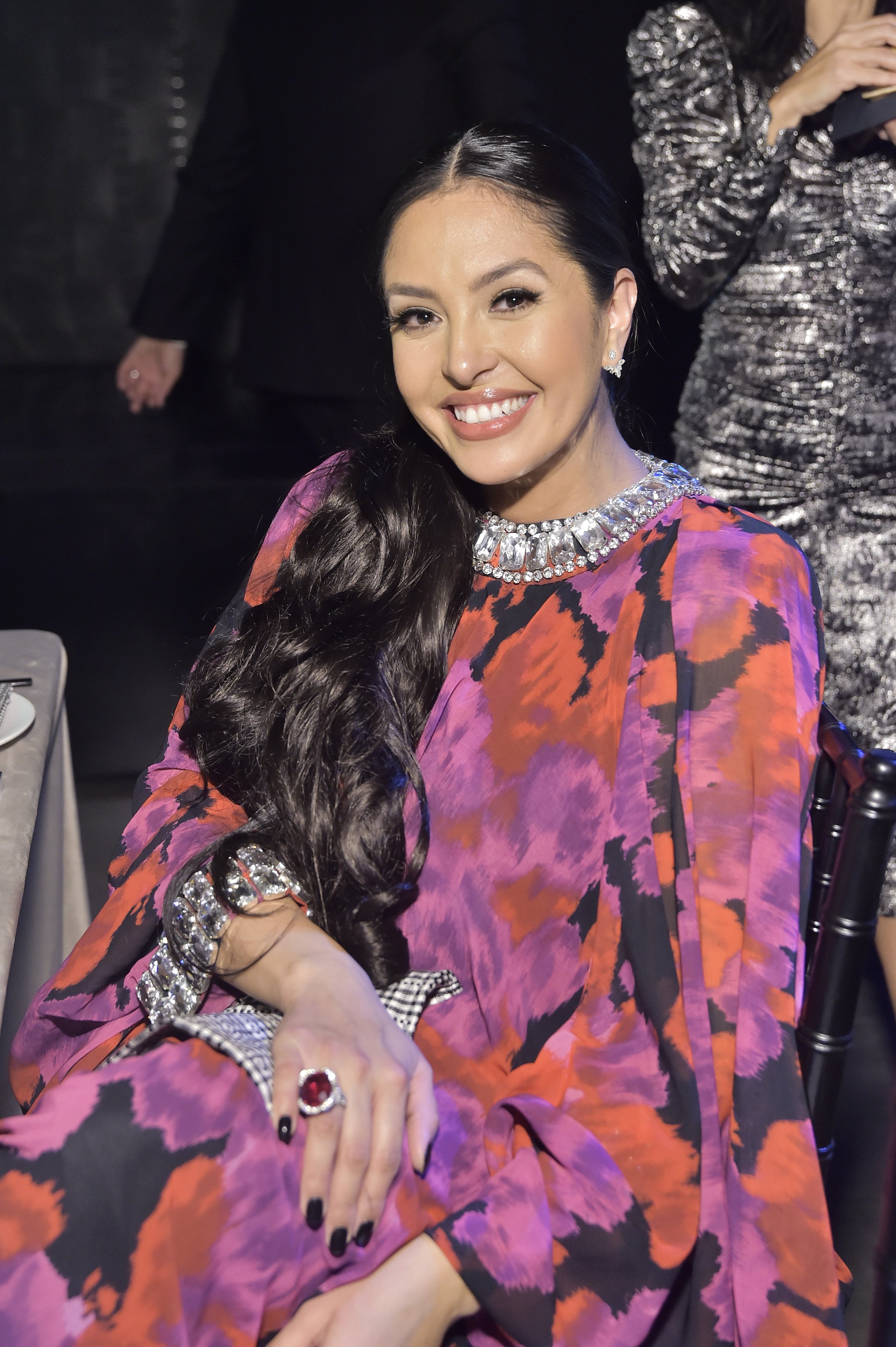 KOBE'S EXTRAVAGANT GIFT
When he was still alive, Kobe loved to surprise his wife with thoughtful gifts. He once gifted her the dress that "Sex and the City" character Carrie Bradshaw wore during the series finale of the show.
Back in July, Vanessa found the dress that her late husband gifted her many years ago and got emotional. She shared that the basketball star was romantic and he is still showing love to her from heaven. 
Kobe never looked at the price tag when it came to giving gifts. In 2003, he gifted her a beautiful 8-carat purple diamond ring that came with a hefty price tag of a whopping $4 million. 
Although many thought it was an apology gift that Kobe bought following his 2003 sexual assault case, People reported that it was not the case. In fact, the basketballer had commissioned jeweler Raffi of an exclusive jewelry boutique in Santa Monica two weeks before the scandal broke out. 
KOBE AND VANESSA LOOKED HAPPY
The jeweler, who also designed the couple's wedding rings, said the couple looked pretty happy together and even held hands when they walked out of the boutique after picking up the sparkler. 
Kobe, along with his daughter Gianna and several others, died during a helicopter crash outside Los Angeles while on his way to a youth basketball tournament on January 26, 2020.