Debbie Allen Celebrates Grandparents Day with a Kiss from Her Granddaughter in a Floral Dress
Actress Debbie Allen looks breathtaking and radiant in a recent photo with her 1-year-old granddaughter, Shiloh, as she celebrates Grandparents Day.
Actress Debbie Allen is having a fabulous time doing her grandma duties. For Grandparents' Day, the 70-year-old actress recently took to her Instagram page and shared a sneak peek of her on grandma duty with her adorable toddler granddaughter. She wrote:
"Happy #GrandparentsDay from me and Shiloh! ?"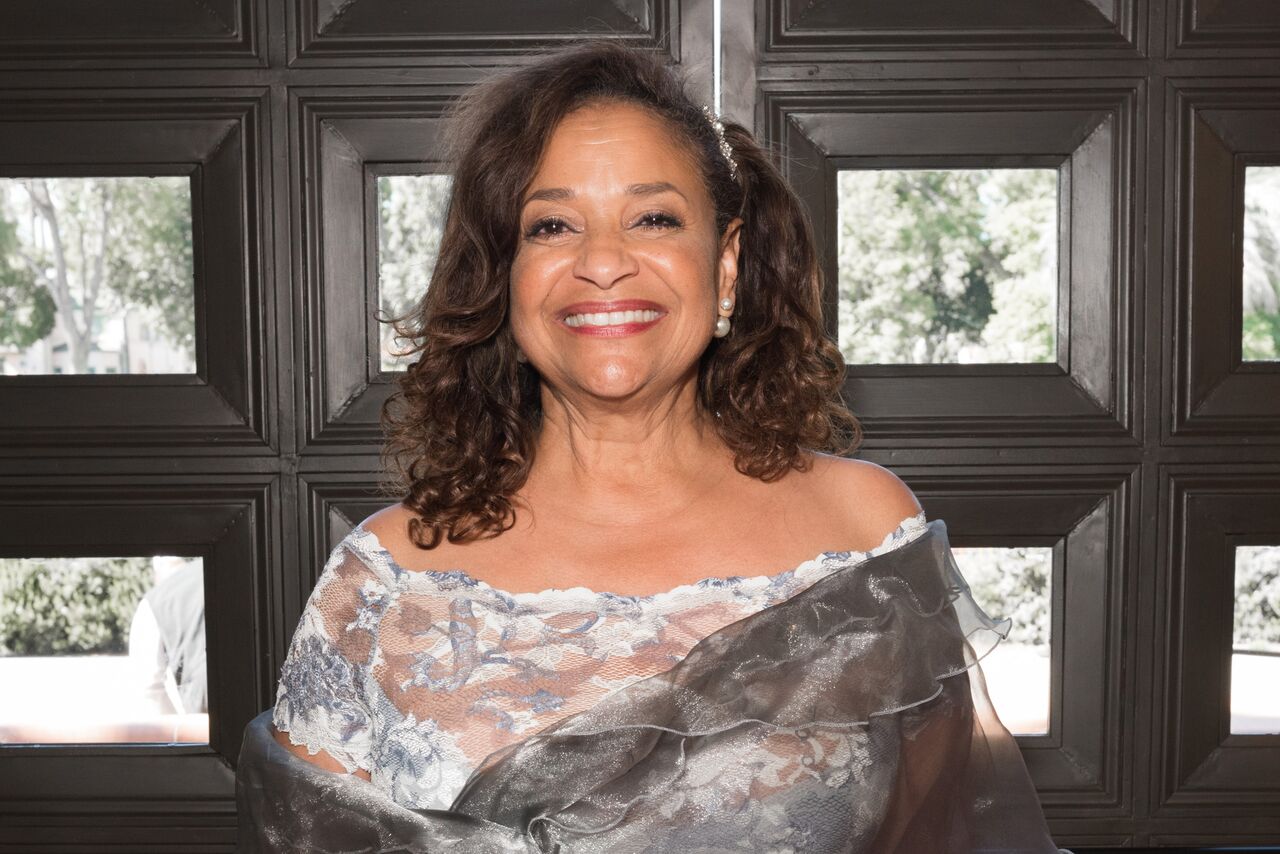 Allen and her granddaughter, Shiloh, looked adorable as the little one reached to give her kneeling grandma a big sweet kiss on the cheek.
Both grandma and granddaughter seemed to be matching in their coordinated colors. Allen wore a bright pink shirt with a matching scarf around her hair and pristine white pants and sneakers. 
Little Shiloh was decked out in a pastel pink floral dress and a pastel pink headband. Her little toddler feet were encased in white shoes just like her grandma's. She completed her look with small dark glasses that sat above her tiny nose.
The snap of the adorable duo had the actress' fans and followers gushing about the immense cuteness as they joined in wishing her a happy Grandparents Day.
Interestingly enough, Allen's partnership with Aspercreme came right around the anticipated arrival of her second grandchild through Vivian.
The multi-hyphenate actress and dancer extraordinaire that is, Debbie Allen, first added the term grandma to her long list in February 2019 when her only daughter, Vivian Nixon gave birth to Shiloh.
Excited beyond belief to assume the role of a doting grandma, Allen sat to chat with Closer Weekly about what the promising future held for her as a new grandmother. The actress and dancer gushed:
"I love it! I'm enjoying it, I can't wait to get back to her. She is everything!"
Allen's daughter, Vivian and her partner, Jazzton Williams welcomed Shiloh on February 7 and Williams took to Instagram to announce the wonderful news to the world.
Besides Vivian, Allen has two sons, DeVaughn Nixon, the oldest, and Norman Nixon Jr., the youngest. Vivian is the actress' second-oldest child out of her three kids with her husband, former professional basketball player, Norm Nixon. 
Recently, Allen partnered with Aspercreme for its campaign, "#LoveIsGrand" to celebrate grandparents everywhere. All grandparents were to post a photo on social media to raise a dollar for every photo for donations to an organization that supported aging adults.
Interestingly enough, Allen's partnership with Aspercreme came right around the anticipated arrival of her second grandchild by Vivian. For Allen, being a grandmother at her age is one thing she would not exchange for anything in the world. 
The ever-beautiful 70-year-old told Oprah Magazine that she believed it was important for women to embrace their age and the experiences that came with it. Surrounded by love, years of fulfillment, and her grandchild (soon to be grandchildren), Debbie Allen is loving where she is right now.