New Edition's Ronnie DeVoe's Twin Sons Melt Hearts with Their Adorable Facial Expressions
Ronne DeVoe's twin sons were a picture-perfect duo in the new snapshots shared during their media update. The boys were all shades of handsome as they made faces for the camera.
Ronnie DeVoe's bundles of joy, Ronald and Roman, had their Instagram fans fawning over them following a recent update on their page. The boys looked nothing less than flawless as they posed during playtime.
DeVoe's boys were photographed at what looked like a park as they sat in toddler swings. They rocked similar outfits which included black vests, jean shorts, and swanky kicks.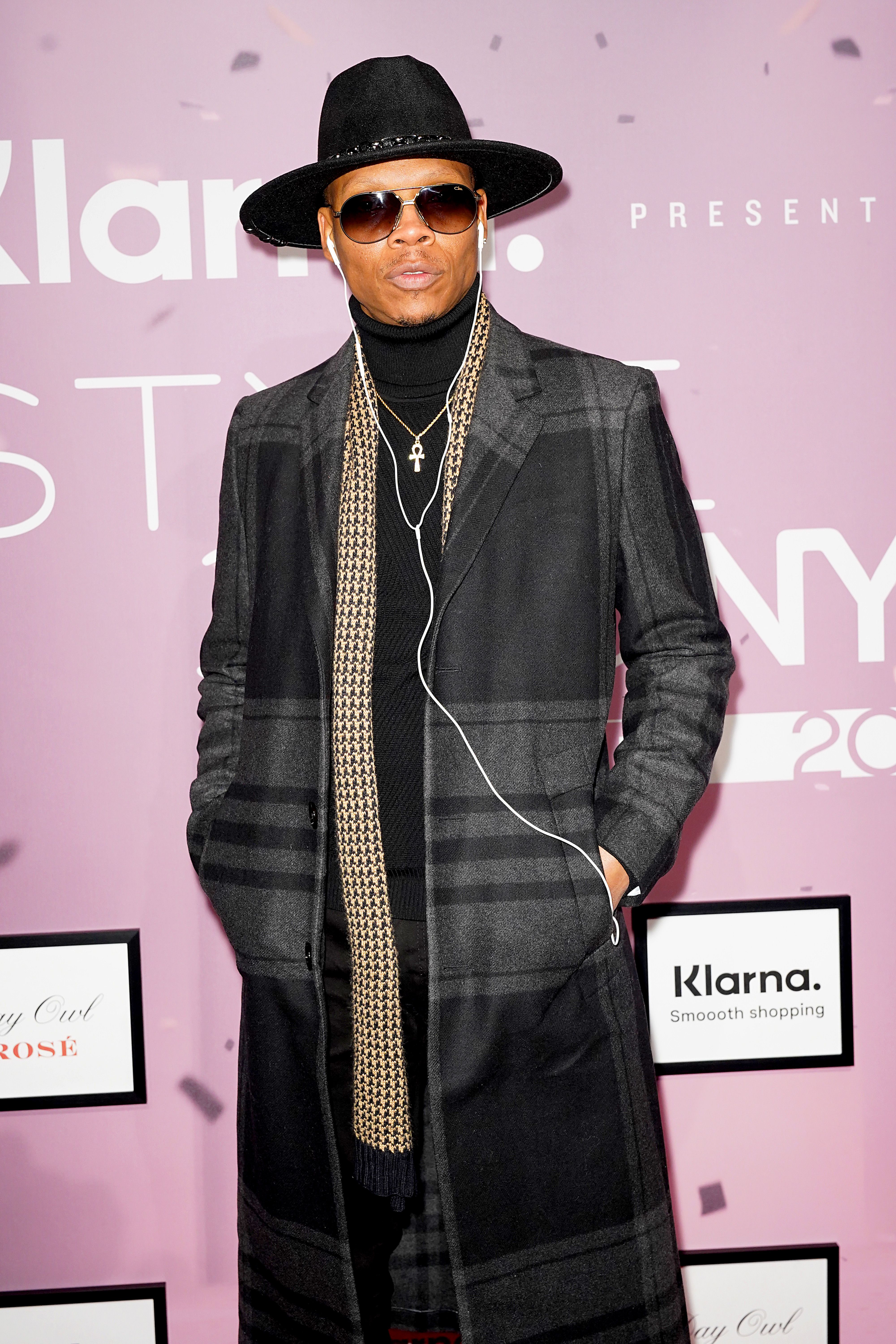 Roman and Ronald were an absolute delight as they displayed several expressions causing followers to drool in the comments. Many fans showed that they were love-struck while some admirers shared sweet words in the comments.
Shamari kept it real as she let fans and her fellow cast members know that she and her husband operated an open marriage for a while.
One fan could not stop gushing as they mentioned how grown the boys were. A follower thought the toddlers were super cute while a third person shared the same sentiment.
In 2017, the "New Edition" alum informed his fans that he and his wife, Shamari Fears, were expecting their first child. On his Instagram page, DeVoe, 52, shared a snapshot of his wife's maternity shoot.

The lovebirds rocked white outfits as they posed for the camera. Fears looked gorgeous while showing off her baby bump. The couple who later welcomed the adorable twin boys went all out for their babies' first birthdays.
DeVoe and Fears organized a blue-and-gold themed party fit for little princes. To show that their babies were royalty, the star couple made sure to adorn the boys' heads with little golden crowns.

On Instagram, Fears chronicled the twins' big day while well-wishers joined in celebrating with the sweet family.
Over the years, the "Candy Girl" crooner and his star wife have been able to keep their family together despite weathering some tumultuous times.
During her stint on the "Real Housewives of Atlanta," Fears kept it real as she let fans and her fellow cast members know that she and her husband operated an open marriage for a while.
Although DeVoe later showed disapproval about sharing their private matters, Fears insisted that she did not regret talking about it.
The star mom told her fellow RHOA stars that keeping an open marriage was not an easy feat, but it eventually brought her and her spouse closer.