Artem Chigvintsev & Nikki Bella's 1-Month-Old Son Wears Glittery Outfit for DWTS Premiere
The couple shared a photo of their babywearing the outfit. In the Instagram publication, they thanked for the beautiful garment. It was the first gala of the new member of the family.
Artem Chigvintsev, 38, had his first challenge on the show "Dancing With The Stars" and couldn't have more fans supporting that day. His fiancee and former DWTS partner Nikki Bella and their son Mateo watching the important event.
This is the first episode of season 29 of the show, where the professional dancer has returned to participate with Kaitlyn Bristowe. The dancer revealed in the post that the beautiful onesie his son wears was a gift from Good Morning America.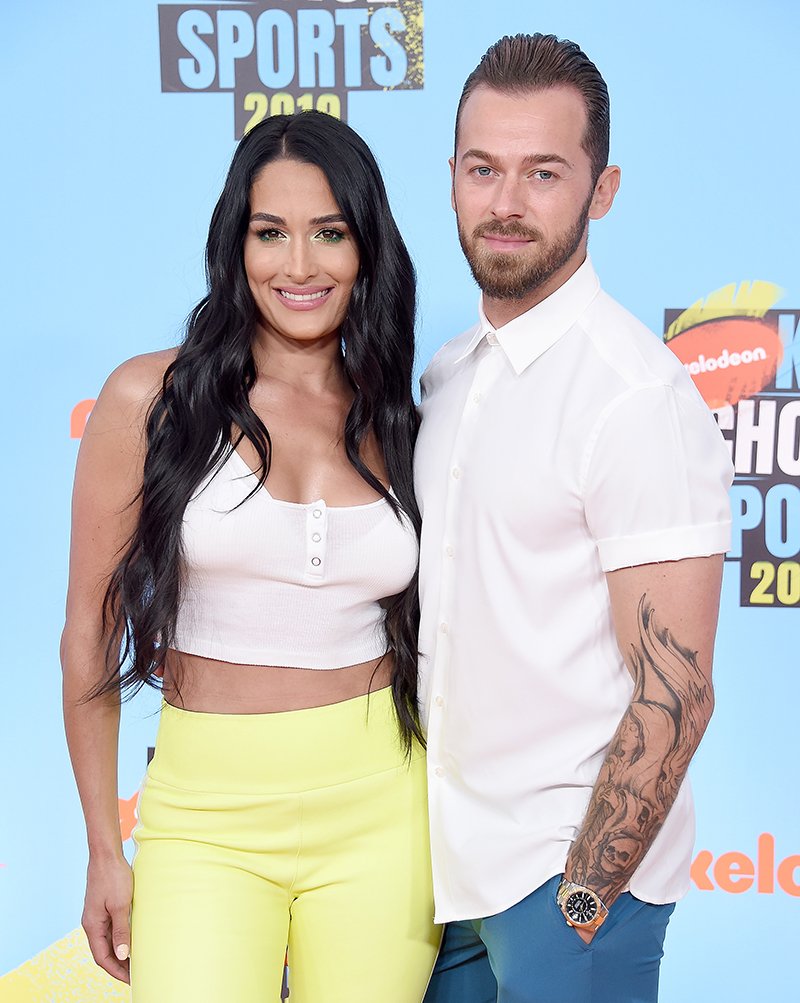 He wrote: "My number one supporter (praise hands emoji) I love you, Teo, with all my heart (heart emonji) @goodmorningamerica thank you for this glittery outfit for the premiere of DWTS"
TOGETHER BUT SEPARATE
At this moment Chigvintsev is not living with his fiancee and their young son. The dancer is in quarantine, complying with the strict security protocols that the producers of the program have developed to protect the participants.
However, although they are not together every day, the couple keeps in touch and share the day to day of their little boy. In addition, both the mother and the children will be encouraging the participation of the dancer and his partner in each episode.
GREAT BLESSING
Chigvintsev and Bella got engaged late last year during a trip to Paris, France. And on July 31 of this year, they welcomed their first child together.
The former "DWTS" contestant gave birth to her baby just one day before her sister, Brie Bella, had their second child. The couple took to Instagram to share the wonderful news of their baby's arrival.
Both Bella and Chigvintsev wrote compliments and showed their happiness for the newborn, proudly showing the love they have their family.
GOOD BEGINNINGS
The 29th season of "DWTS" got off to a great start for professional dancer Chigvintsev and competitor Kaitlyn Bristowe. For Bristowe, her participation in the contest is a dream come true.
The couple danced to Lady Gaga's "Stupid Love" cha cha with amazing choreography and excellent performance. From the costumes to the choreography they were carefully presented, as Bristowe wore a beautiful yellow dress with a hairstyle that left her hair half up, half down.
Their presentation received praise from the judges, giving the couple a good start to the season, although there is still a long way to go to have the winning couple.