Maren Morris Thinks Mom-Shaming Comes from a Deep Insecurity — inside the Singer's Motherhood
Grammy-award winning singer Maren Morris, who has a child with country musician Ryan Hurd, shared her opinion on online mom-shamers after being criticized for an Instagram post.
Maren and Ryan met each other while working on Tim McGraw's song "My Last Turn Home" in 2013. As Country Living reported, they spent most of the time writing, but would then go to different bars or restaurants in Music City.
My kid was not unsafe.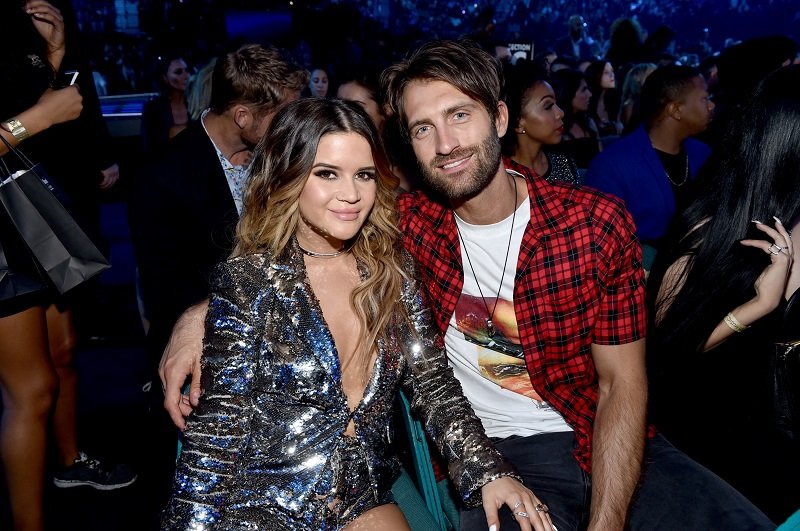 MAREN MORRIS AND RYAN HURD'S RELATIONSHIP
What started as a working relationship developed into a beautiful friendship and, of course, a romance. The first time they exchanged "I love yous" was at a bar in Music City, and Ryan included that moment in one of his songs, "Love in a Bar," released in 2017.
The second song about Maren that Ryan recorded was "Diamonds or Twine," and he played it for her the very same night he proposed in July 2017.
On March 24, 2018, Ryan Hurd and Maren Morris tied the knot in a beautiful ceremony held in Nashville, Tennessee. For almost exactly two years, the couple lived in Nashville with their two dogs, June and Pancake.
However, on March 23, 2020, only one day before their wedding anniversary, they welcomed their first child to the world, a boy named Hayes Andrew Hurd.
MAREN BEING MOM-SHAMED
As most parents do, Ryan and Maren have been sharing photos of their kid online, but on June 30, she uploaded one that was heavily criticized by many people.
It showed her sitting on a big float while holding a drink in her hand. Hayes, who was wearing an outfit that matched his mother's bathing suit, was comfortably resting on Maren's lap.
Netizens complained about the fact that Hayes was not wearing a life jacket and that a gust of wind could have turned their seemingly inoffensive outing into tragedy.
Shortly after that, Maren revealed online that, given all the criticism that she had been getting on her parenting skills, she would stop posting photos of Hayes.
RYAN HURD AND MAREN MORRIS' DEFENDING THEMSELVES
Maren Morris' husband defended her online, as well. After pointing out that his wife didn't need him to protect her, he said she was a good mother. Ryan also added that moms sometimes have a drink and that Maren deserved it. He wrote:
"My kid was not unsafe on a float in 1 feet of water being held by an adult with 5 people watching so she could get a picture [sic]."
In late July, Maren made headlines again after sharing her thoughts on online mom-shamers during an interview with Andy Cohen.
The singer pointed out that she would stop sharing the face of her son online and directly addressed moms who mom-shame other mothers by saying that those negative opinions probably came from their own motherhood insecurities.
She added that, in the beginning, most moms feel like they all "suck" anyway, especially if they are first-time parents, so she would be more private about her boy.
Maren admitted that she could process people criticizing her music, but things are different when it comes to her parenting skills as she just can't "emotionally handle [it] right now."
MAREN MORRIS' POSTPARTUM DEPRESSION
Finally, the country music artist remarked that Hayes was completely safe, but she would still try to protect herself and her baby from online trolls.
In September 2020, Maren Morris and her baby made headlines again after she opened up on dealing with postpartum depression five months after the birth of her son.
She confessed that she was trying to be a good parent and do everything right, but kept feeling that she "sucked" at every level. The fact that she has not been able to make music due to the pandemic also took a toll on her.
Fortunately, Maren Morris is "coming through the tunnel" now and is feeling back to normal. She leaned on the people who love her and also did phone therapy to get better.