'Forrest Gump' Creator Winston Groom Dies at 77 — Remembering His Legacy
Author Winston Groom, the creator of the iconic "Forrest Gump" story, has passed away at the age of 77, after years of contributing immensely to American history.
In 1986, novelist Winston Groom published his iconic best-selling book, "Forrest Gump." Sadly, that brilliant author passed away on September 16 at the age of 77. Karin Wilson, the mayor of his hometown of Fairhope, Alabama, announced on Facebook:
"It is with great sadness that I share the passing of our dear friend Winston Groom. The City of Fairhope has lost an iconic author today."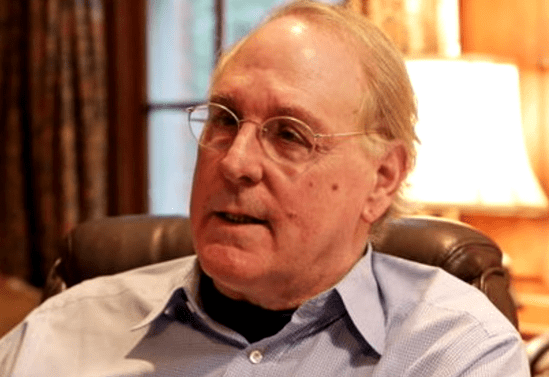 The mayor encouraged other people to keep the late iconic author's friends and family in their thoughts and prayers as they mourned his death.
Wilson told CNN that the author's family informed her of the sad news in her office, but she did not get any details concerning his death except the time he died.
Winston Groom, the American novelist and author of "Forrest Gump," has died https://t.co/hZFFkOG7xR

— CNN (@CNN) September 18, 2020
Groom reportedly grew up in Alabama's Mobile county and went to the University of Alabama where he graduated from in 1965. After university, the novelist served in the Army for four years, and his service included a Vietnam tour. That experience would go on to be handy in his setting for "Forrest Gump."
Upon his return stateside, he became a reporter for the Washington Star before he finally decided to take novel-writing seriously. That decision led him to write 16 books, fiction and otherwise, according to the University.
We are saddened to learn of the passing of one of our Legends, Winston Groom. A 1965 UA graduate, Groom authored 16 books, including Forrest Gump. Our thoughts and prayers are with his family during this time. Bio: https://t.co/KoyJD7alVy #WhereLegendsAreMade pic.twitter.com/8B1V1BmOn3

— The Univ. of Alabama (@UofAlabama) September 17, 2020
"Forrest Gump" became his most successful book. It chronicled the incredible tale of a slow-witted man who was a mathematical genius. With his low IQ and stellar mathematical abilities, the idiot savant led Gump into all sorts of incredible adventures.
The book was so successful that it has sold over 1.7 million copies since its initial publication. The success became even more massive when the book was adapted to a film of the same name in 1994.
Winston Groom, whose novel 'Forrest Gump' was made into a six-Oscar winning 1994 movie that became a soaring pop cultural phenomenon, has died at age 77 https://t.co/KEaOTp7jyk pic.twitter.com/hWUgsWnUEB

— The Hollywood Reporter (@THR) September 18, 2020
The 1994 movie adaptation starred famous actor Tom Hanks as Forrest Gump and actress Robin Wright. Actors Gary Sinise, Mykelti Williamson, and actress Sally Field, were also featured in the movie.
"Forrest Gump" the movie went on to embed itself into the American psyche and became a television and cultural staple in those times. It snagged six Oscar awards, including best actor for Hanks, best director for Robert Zemeckis, and best picture.
The movie was also the no. 2 grossing film at the box office, coming right behind "The Lion King," with incredible profits for those involved in the movie, and Groom himself.
Groom was a wonderful author. He reportedly hated chocolate but loved to write and loved to be with his family. He will be remembered for his stellar work and mark in history.