Check Out Kaavia Wade's Reaction as Mom Gabrielle Union Goes down a Slide in This Cute Video
Actress Gabrielle Union and her toddler daughter, Kaavia James looked adorable together while going down a kiddie slide in a cute video recently posted on Instagram.
Gabrielle Union and her toddler daughter, Kaavia James, have proven that they are the ultimate fun duo. In a recent video shared on Kaavia's IG page, they looked adorable while having fun on a slide. The caption read:
"The way her feet flew up... I had to do it. ???????????????"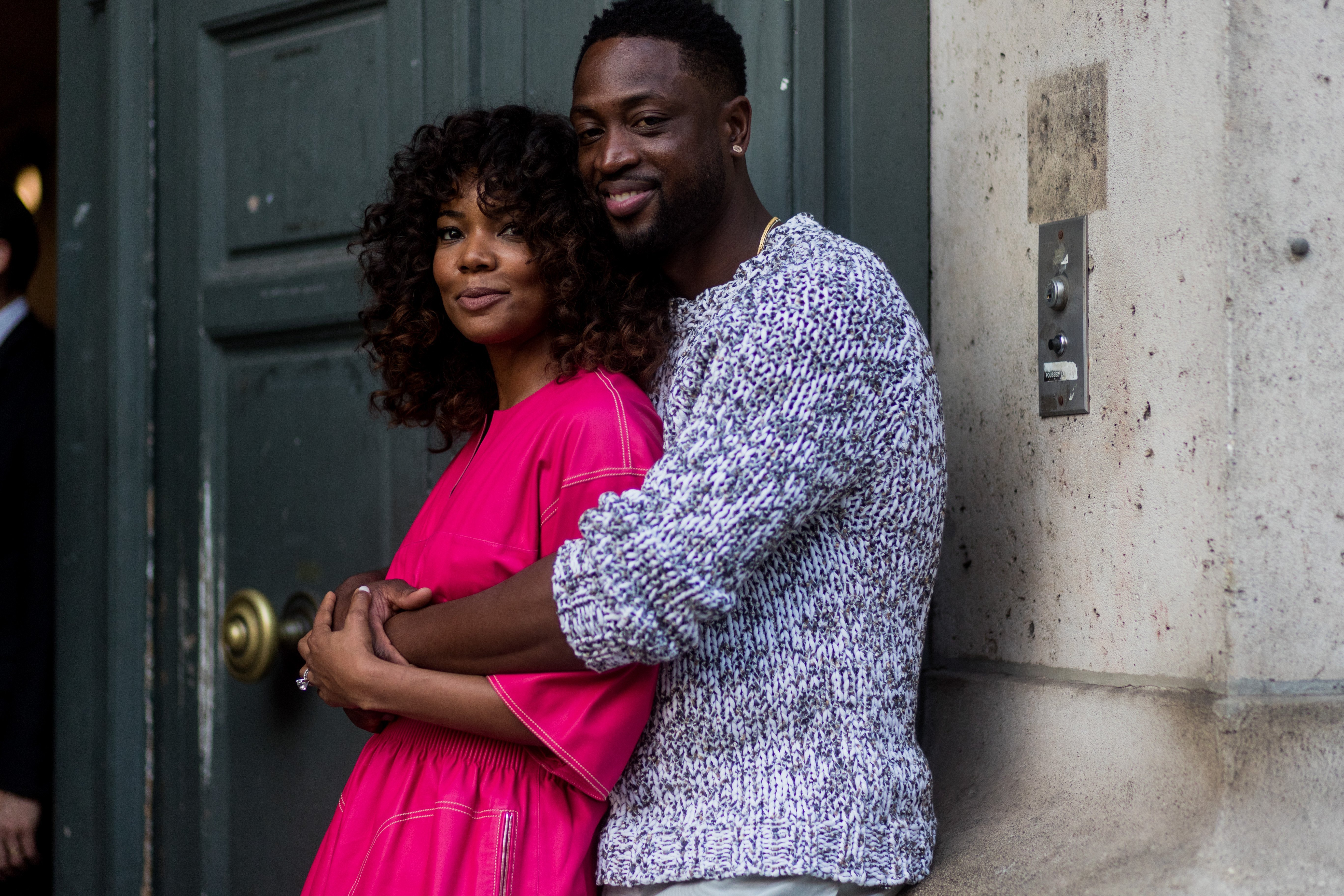 Union and Kaavia were having the best time going down a small children's slide. The beaming mom went down head-first and hilariously found herself stuck at the bottom of the slide.
Squealing in excitement, Kaavia jumped right in with her mom still stuck at the bottom. Like the ever-competent mom that she is, Union was ready to catch her little one just as she reached the bottom.
Union lifted Kaavia high in the air, which only thrilled the adorable tot to no end. The video of the giggling, squealing, and happy duo was more than enough to melt the hearts of Kaavia's followers.
Everyone wanted to know what the shady baby was up to.
It is not a strange occurrence to find Union and her adorable daughter making several people smile with their cute videos and photos. In fact, the duo is known for precisely that, as many people have come to appreciate Kaavia's unique personality.
Late in August, Union and her daughter went all out to enjoy the last days of summer in matching swimwear. The actress posted a series of photos of both of them twinning in matching blue swimsuits and captioned:
"My Ride or Die ??"
The cute Sunday photos featured Union in a blue two-piece swimsuit with classy cut-out details that showed off her toned figure. Her mini-me was dressed in a fabulous matching blue one-piece swimsuit with yellow and pink frills at the top.
The first photos showed both mother and daughter standing in a pool for their cool shots, while the last sprinkled a little humor on the post with Kaavia sitting on Union's back like a stylish cowgirl on a horse.
In April, the dynamic duo gave fans yet another reason to love them. Union shared several photos of her and Kaavia rocking their beautiful natural curls together.
Although fans now get to see Kaavia smile a lot more and be a giggly, squealing bundle of joy while playing, that was not always the case. 
The toddler, who earned the nickname "shady baby" from her mom, is known for always being so straight-faced and unamused in photos, which made her fanbase even larger. Everyone wanted to know what the shady baby was up to.
Union admitted that Kaavia's spectacular personality and ability to always look so unbothered and unimpressed was as hilarious as it was confusing. 
After so long, fans now get to see the shady baby having fun and smiling, and Union could not be any happier to share her bundle of joy with the world.