Melissa Etheridge Says She Doesn't Blame Genetics for Her Son's Addiction Leading to His Death
Singer-songwriter Melissa Etheridge recently featured on the "Tamron Hall Show" where she candidly revealed that she didn't blame genetics for her son's death.
Melissa Etheridge, 59, was remotely interviewed by Tamron Hall where she spoke about the death of her son Beckett Cypher, 21. The young man passed away in May 2020 after struggling with an addiction.
Beckett died after he overdosed on opioids. While discussing the child's death, Etheridge and Hall also discussed Beckett and his sister, Bailey Cypher's father David Crosby.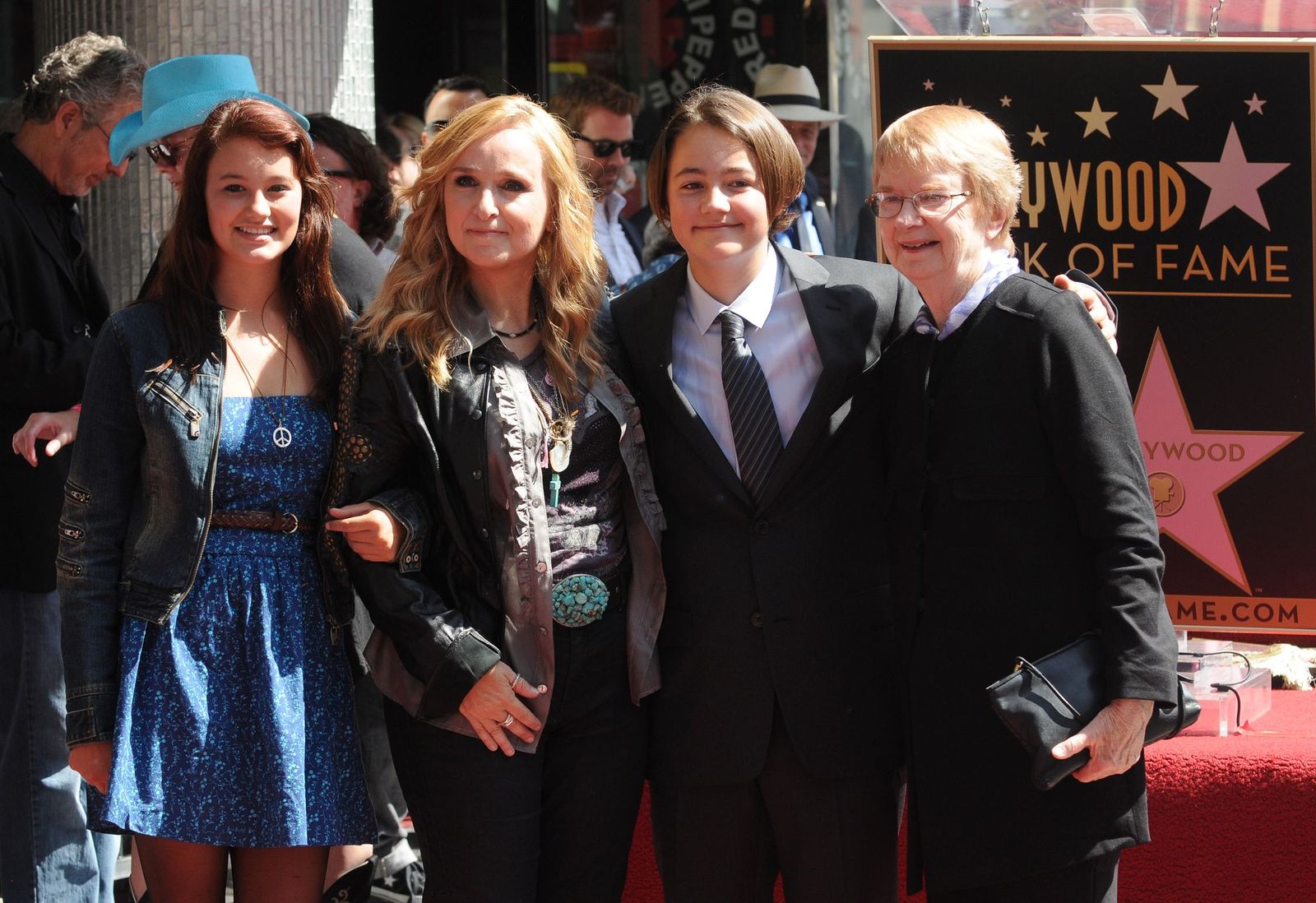 WHO IS BECKETT'S FATHER
Crosby donated sperm for Etheridge's children. Hall wanted to know if the musician thought Crosby's own past alcohol and drug addiction may have contributed to the young man's death.
The singer responded: "I didn't want to blame genetics. I know we have predispositions." She explained how Bailey had made a success of her life by graduating from Columbia University and getting her master's at the London School of Economics.
TAKING RESPONSIBILITY FOR ONE'S LIFE
Etheridge acknowledged that genes did play a part but "the choices then are the individual's to make." She noted how her late son had made choices that made it harder for him in life.
In June 2020, the "I'm the Only One" vocalist started The Etheridge Foundation. The purpose of the organization is to help with research into the causes and effects of opioid addiction.
May 14, 2020
MELISSA ANNOUNCES SON'S DEATH
Etheridge, who shares Beckett and Bailey with her former partner Julie Cypher, was the one who announced her son's death on May 14, 2020. She took to social media to reveal that he'd fatally succumbed to his opioid addiction.
WANTING TO HELP OTHERS
The star shared her son's struggles with the aim of helping others who have family members that are battling addiction. She explained why she hadn't spoken about her son's addition all along because she didn't want to draw attention to him.
HOW MELISSA IS COPING
Earlier in the month, the musician was featured on "Today with Hoda & Jenna" where she confessed how she was working through her son's unexpected death. She shared that she was taking each day at a time as she mourns the death of her son.