Gabrielle Union's Daughter Is a Boss Baby as She Poses in a Blue Bodysuit & Sunglasses (Photo)
Kaavia James has been in the business of churning out adorable photos for a while now, so it came as no surprise to see her slay in her new Instagram post.
Kaavia James' Instagram feed is boasting a new photo of the expression queen. The account which is managed by her parents, Gabrielle Union and Dwyane Wade, is home to interesting photos and videos of the nearly 2-year-old.
The latest photo showed Kaavia in a blue frilled bodysuit with her cute kinky hair packed in a ponytail while a cute star clip held it in place.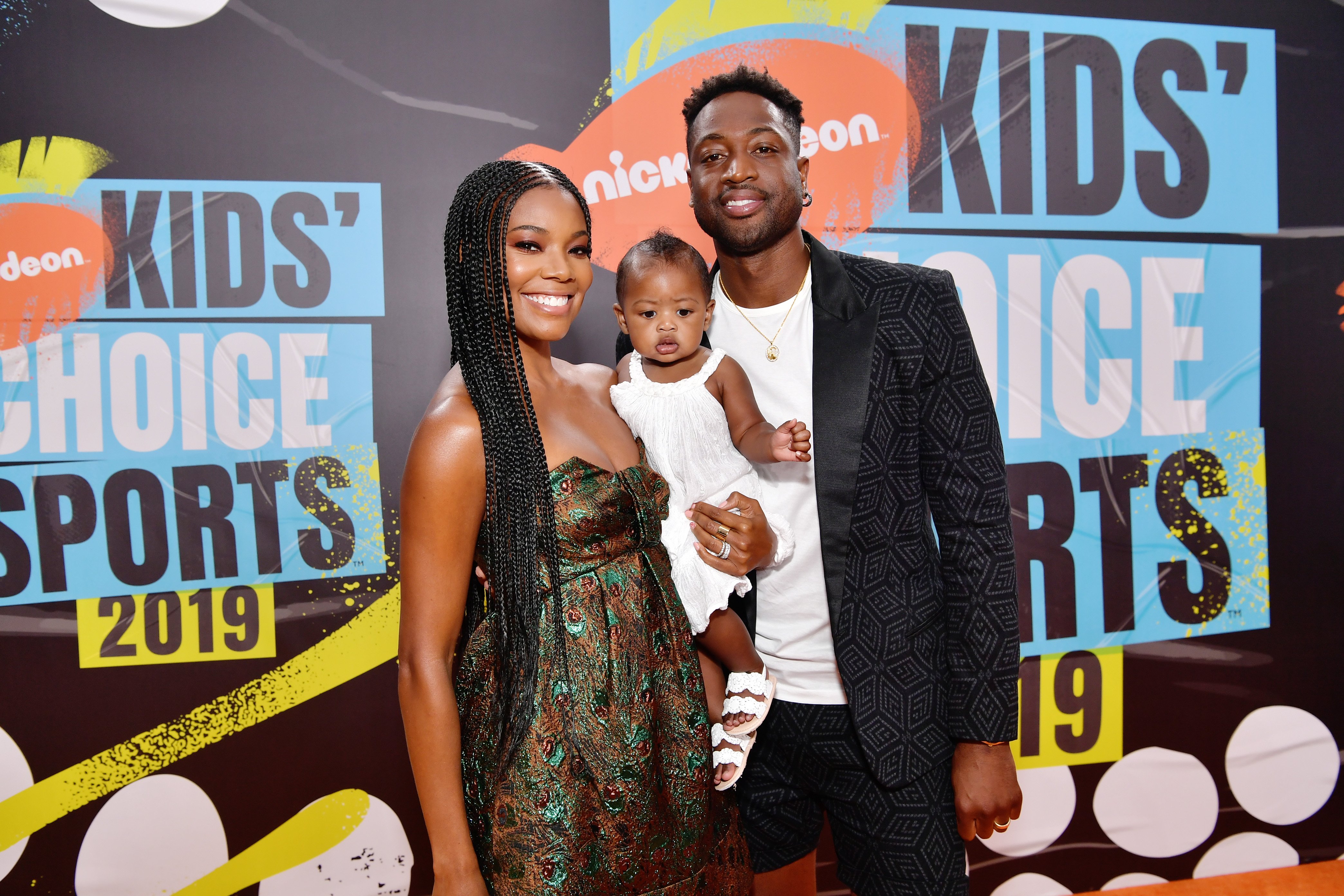 She wore a pair of adorable multicolored Crocs with pink shades perched on her nose as she reclined in a classy black stroller held by an unseen person.
The little girl looked nothing short of a boss as she had her legs spread in a casual yet assertive way with her entire look screaming chic. The caption simply read:
"Same gurl, same."
The comments section was loaded with lots of amazing compliments as fans picked their favorite parts of the look with the ponytail in the lead.
A certain person challenged her being in a stroller at her age and height, while several fans defended the normalcy of a child being in a stroller from various angles.
It was reported that the "Welcome To The Party" author was ready to give up on having a child.
It appears that Kaavia gained her fans from the moment her parents announced her birth in November 2018 after suffering conception issues for 5 years.
It has been said that the love from her parents and the public at large could be tied to the backstory of her birth as Union had gone through several unsuccessful IVF treatments and miscarriages before she was born.
The little girl is definitely her parents' pride as they constantly find ways to share the bundle of intrigue with the world. Kaavia's account has about 1.2 million followers who constantly look forward to her interesting expressions in her photos and videos.
The "shady baby" as she is often called has not failed to provide quarantine entertainment for her family and fans with her reaction to various family activities and social media challenges.
The "Bring It On" star shared that she had a competent helper in her husband as he was very involved in their daughter's upbringing. She added that he took a two-week paternity leave when they had the baby.
It was reported that the "Welcome To The Party" author was ready to give up on having a child as she wasn't willing to deal with the emotional trauma again. She added that she was glad to have Kaavia as she represents hope to a lot of people.