Jennifer Hudson Poses near a Black & White Mural of Aretha Franklin — Do They Look Similar?
In a new Instagram post shared by singer Jennifer Hudson, she bore a striking resemblance to the late singer Aretha Franklin while posing next to her black and white framed picture.
Over the years, singer Jennifer Hudson has described music legend, Aretha Franklin, as her idol. Apart from their love for music and powerful vocal cords, the two share something else in common.
Hudson recently took to her Instagram page to share a picture of herself standing beside a black-and-white framed photo of the late singer. Fans could not help but notice the striking resemblance between the two.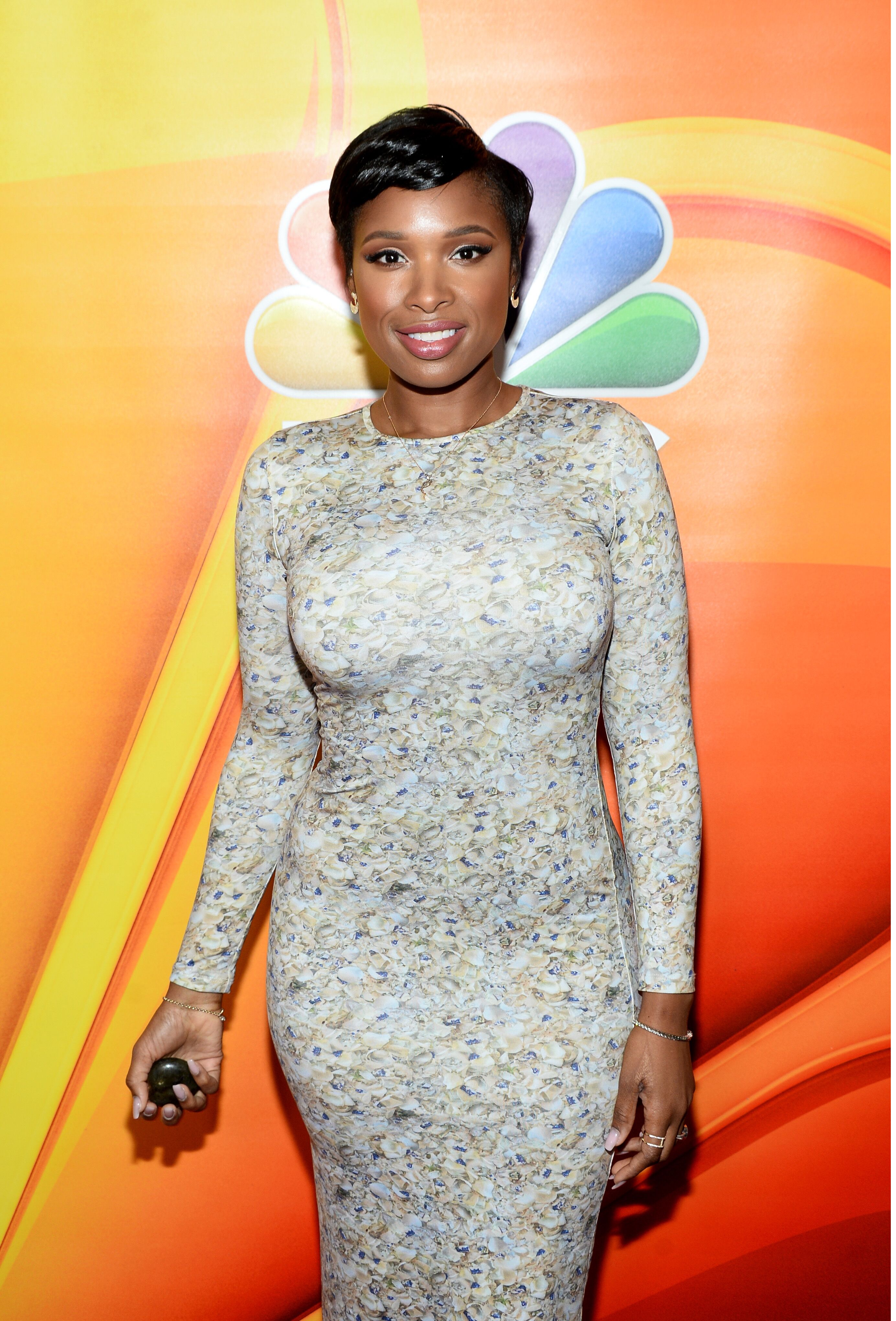 In the photo, the "Remember Me" singer wore a pink outfit with a purple faux fur scarf hanging on her shoulder. She had a light touch of makeup and accessorized the look with crystal earrings and a beautiful necklace. 
Meanwhile, a black and white picture of Franklin in a frame is hanging on a wall behind Hudson. While sharing the photo, she wrote in the caption:
"I just had too [sic] ! #ArethaFranklin."
Hudson gained national recognition in 2004 as a contestant on the third season of "American Idol." She was eliminated during the Top 7 show, despite pulling the highest votes from the previous round.
Following her elimination from "American Idol," Hudson made her acting debut portraying Effie White in the 2006 film, "Dreamgirls." The movie was a great success and further launched her into stardom.
The legendary singer initially picked Halle Berry.
She has also enjoyed a successful music career which has seen her win two Grammy Awards. In 2018, it was revealed that Hudson had been handpicked by Aretha Franklin to portray her in the 2021 film "Respect."
Franklin died that same year on August 16 after battling with pancreatic cancer and her health for several years. On the second anniversary of her death, Hudson shared a picture of the late singer alongside a touching tribute. She wrote:
"Something tells me that you are walking around heaven singing all day...Singing in the heavenly choir."
Earlier in the year, Hudson revealed that filming had ended on the Aretha Franklin biographical film and it is scheduled to hit cinemas in the first quarter of 2021.
Much has been said about how Hudson was handpicked for the role by Franklin. However, she was not the first choice for the role. The legendary singer initially picked Halle Berry, but the actress did not feel comfortable taking the role since she could not sing.
Hudson was eventually chosen by Franklin and is seen by many as a much better fit for the role. More importantly, her riveting performance in "Dreamgirls" is more than enough reason to believe in her acting capacity.
She received numerous awards for her performance in the movie, including an Academy Award, a Golden Globe Award, a BAFTA Award, and a Screen Actors Guild Award for Best Supporting Actress.