Serena Williams Poses in Blue Sweatshirt & Striped Tutu as She Takes an Ice Bath in New Photos
Serena Williams recently took to social media to share an update that featured her posing in a blue sweatshirt and striped tutu while taking an ice bath. 
Serena Williams is back with another Instagram update, and this time, the talented tennis player was captured taking an ice bath, fully clothed in a black sweatshirt and striped tutu. Williams captioned the post:
"Ice bath and smile."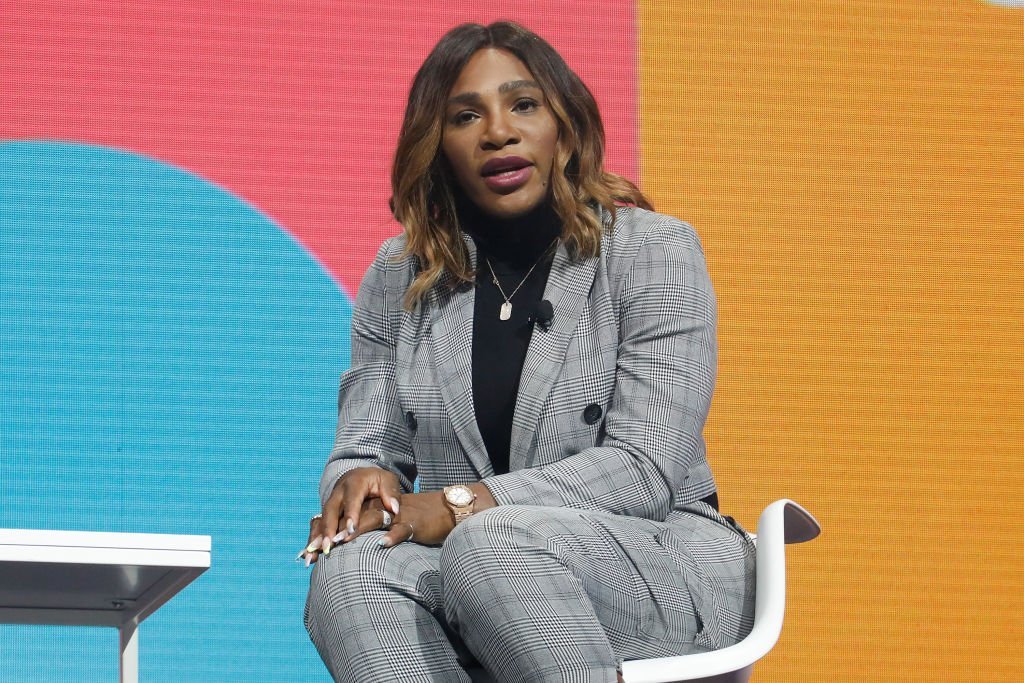 In the comments section, Williams' fans had nothing but sweet words for the post. Some stated that she looked very young while others chose to ascribe different hilarious meanings to the smile she sported in the photos.
Williams experienced a good start at this year's US Open. However, it was one of her famous enemies, Victoria Azarenka, who came out the stronger opponent to stop Williams' quest for a 24th grand slam title. 
In the first set the two tennis giants played, Azarenka was dominated by Williams' serves and accurate drives. However, in the end, Azarenka bagged a 1-6 6-3 6-3 victory in the women's semifinals which was held in New York.
In footage from the game, Olympia could be seen waving to her mom on the court. 
During the second set of the deciding match, Williams injured her left heel, prompting a rare mid-game medical timeout.  However, she said the injury did not bother her afterward and did not affect her overall performance. 
Fans could not watch the game physically, as part of the safety bubble during the COVID-19 pandemic, and it has been speculated that had they been present, Williams may have had the fortitude to make another comeback. 
This loss is Williams' ninth time of trying and failing to match Margaret Court's all-time record of grand slam titles. Speaking about the game, Williams expressed her disappointment but admitted that she gave her best. 
Williams had been so determined to make her 24th grand slam that she had a tennis court with the same surface built at her home in Florida.
When the US Open started, Williams' family came out to cheer her on. Her husband, Reddit co-founder, Alexis Ohanian, and her daughter, Olympia, were available at the stands to support her when she played against Sloane Stephens.  
In footage from the game, Olympia could be seen waving to her mom on the court as she exclaimed, "Mama!" Her mom responded by taking a drink and excitedly waving back. 
Olympia has expressed a love for tennis and earlier this month showed off her impressive tennis backhand in an Instagram post. The toddler modeled her form after her mother and the resemblance was uncanny. 
Olympia's love for the game of tennis has prompted her mom to consider "getting a racket in her hands" — something she can't wait to do. When she does, the little toddler might, one day, grow to fill her mother's large shoes.