Mike Epps & Wife Kyra Take Adorable Selfie — See What She Said about Their Kids Viewing the Pic
Mike's Epps wife, Kyra had a moment of reflection in her new social media share as she posted a romantic picture of her and her hubby. Kyra noted that their photos would one day become throwbacks for the kids.
Comic icon Mike Epps' wife, Kyra Robinson, looked beautiful in the latest media show-off on her Instagram page. Kyra and her partner were locked in a romantic embrace as they posed for a selfie.
Robinson, a TV producer, rocked flawless makeup while her hair was pulled up in a ponytail. She wore a beautiful yet subtle smile on her face as she took the image.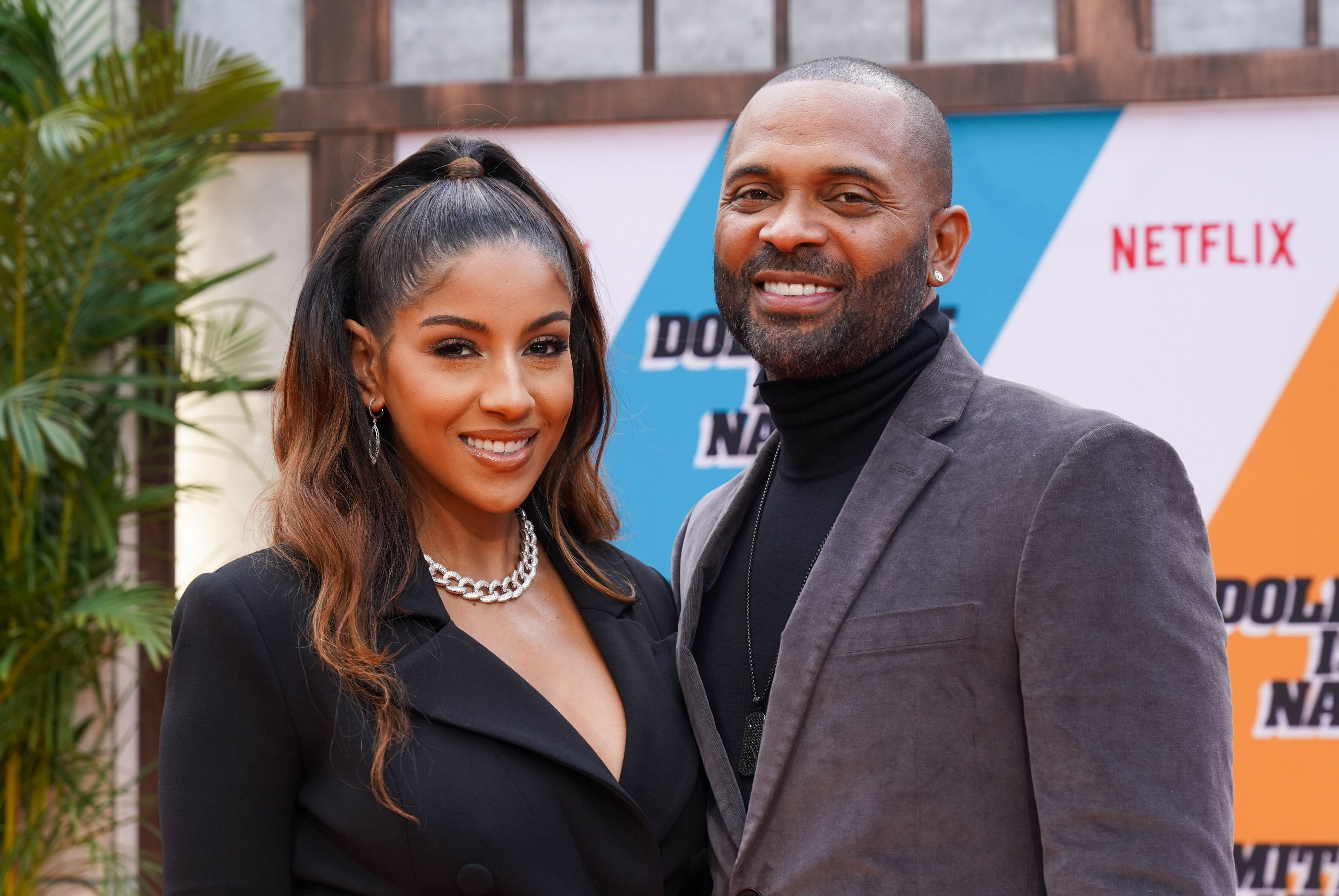 Epps looked equally handsome as he showed off his glowing skin while sporting a jean jacket and a face cap. Robinson's caption was a reflective one:
"Thinking- Wow, these are the pics our kids will be looking at years from now."
Although their first child together, Indiana Rose, is only a toddler, Robinson could not help foreshadowing and thinking about what the future holds for the Epps family.
WELCOMING THEIR TODDLER
In March last year, Epps and his wife welcomed their baby daughter and debuted her on Instagram. Epps, who was overwhelmed with joy, shared an up-close video of their gorgeous infant who was wrapped in a pink shawl. 
The star actor stated that he had to change his listening choices due to some of the contents he found degrading to women.
Robinson also had a post of her own which showed her holding the baby girl close to her bosom while she pouted for their mom-daughter selfie. In her caption, the OWN producer shared the baby girl's moniker and details of her birth.
While Epps wields an impressive Hollywood resume, he considers fatherhood to be one of his utmost priorities. In a chat with People, he gushed about four of his girls. At the time, Indiana was yet to be born.
Epps fathered his girls from different relationships, but to him, they held a special place in his heart. He told the news site:
"They're all No. 1 in my eyes. They're all really good girls and really, really smart. I've been blessed."
Epps admitted that being a girl-dad changed some of his perspectives about life. One was his choice of music. The star actor stated that he had to change his listening choices due to some of the contents he found degrading to women.
Last year, the award-winning comedian and the love of his life made headlines after tying the knot in a lavish ceremony at Pelican Hill.
It is safe to say that Epps and Robinson share a love for the media. However, while the standup star prefers to be on TV, his wife makes magic behind the scenes.