See Behind-The-Scenes of Serena Williams' Previous Fashion Show as She Prepares New Collection
Tennis star Serena Williams took to her Instagram page on Thursday to share a video showing moments from her clothing collection's fashion show during last year's New York Fashion Week. 
Female tennis player Serena Williams recalled the moment her clothing brand showcased its collections at the New York Fashion Week last year. 
The mother of one shared a video showing some of the happenings behind the scenes and on the walkway. The footage showed the tennis star moving from place to place to ensure everything went well.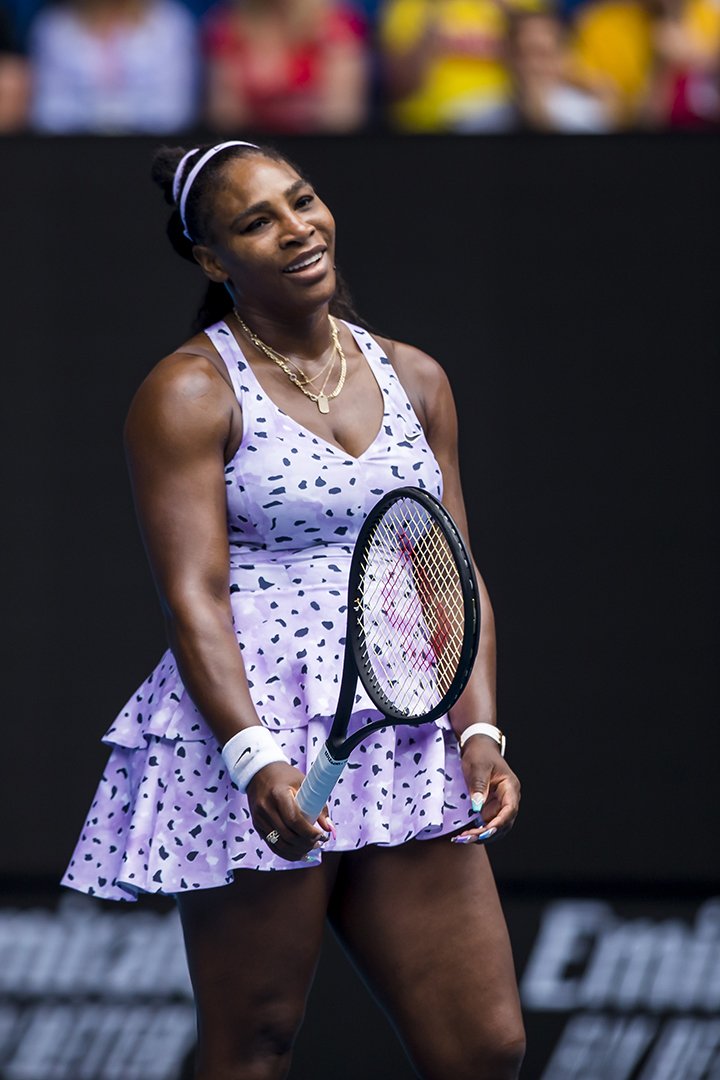 The video title read, "Making of S by Serena NYFW 2019." It showed makeup artists putting the finishing touches to the models' beautiful faces. 
Williams looked gorgeous in a sheer black dress which she matched with a grey pattern-printed skirt. The video also showed the beautiful faces of some of the models. Williams captioned the post: 
"Designing @serena collections for you is one of my favorite things. Thinking back to last year, I love seeing how you all have styled our collection from NYFW."
Williams also whetted her eager fans' appetite by revealing she had been dreaming up new styles and designs and could not wait to show it to them. 
The video showed just how passionate Williams is about fashion and style and her fans must be eager to see what she will serve up when she finally reveals her new designs. 
Another of Williams' best tennis outfits of all time include the Puma top and tie-dye skirt she wore when she competeed at the US Open in 2000.
The 23-time Grand Slam champion's "Serena" clothing line is a collection that looks good on everyone regardless of their body type. 
Williams showed evidence of this when she shared a video on Instagram last year of a dress from her clothing line for women with different body types. She captioned the image: 
"We're having a red hot summer over @serena. I designed the Twist Front Dress for everybody and every ✨BODY✨."
The tennis icon has served up winning fashion moments on the tennis court throughout her career, aside from the remarkable victories that have seen her remain dominant in the game after so many years. 
Some of the soon-to-be 39-year-old's iconic fashion statements include her graphic dress in the 2006 US Open, her white Nike Blazer at Wimbledon in 2013, and her all-black Nike catsuit at the 2018 French Open. 
Another of Williams' best tennis outfits of all time include the Puma top and tie-dye skirt she wore when she competed at the US Open in 2000, wowing fans with her impressive skills and fashion sense. 
Williams also stunned in a remarkable tennis outfit during the 2004 US Open when she wore a black Nike tank top and denim skirt for Kids' Day, which she revealed was inspired by James Dean.