Bank Manager Finds 9-Carat Diamond He Initially Thought Was Glass in Arkansas State Park
A bank manager, Kevin Kinard, made a glorious discovery when he found a 9-carat diamond during a visit to the Arkansas State Park. The 33-year-old initially mistook the brown diamond for glass and was shocked when the park staff told him it was a precious jewel.
A 33-year-old bank manager named Kevin Kinard has broken record and made an unbelievable discovery of a whopping 9-carat diamond.
When Kinard visited the Arkansas State Park with his friends on Labor Day, he thought it would be like every regular trip he had made to the park since second grade. However, he was in for a big surprise.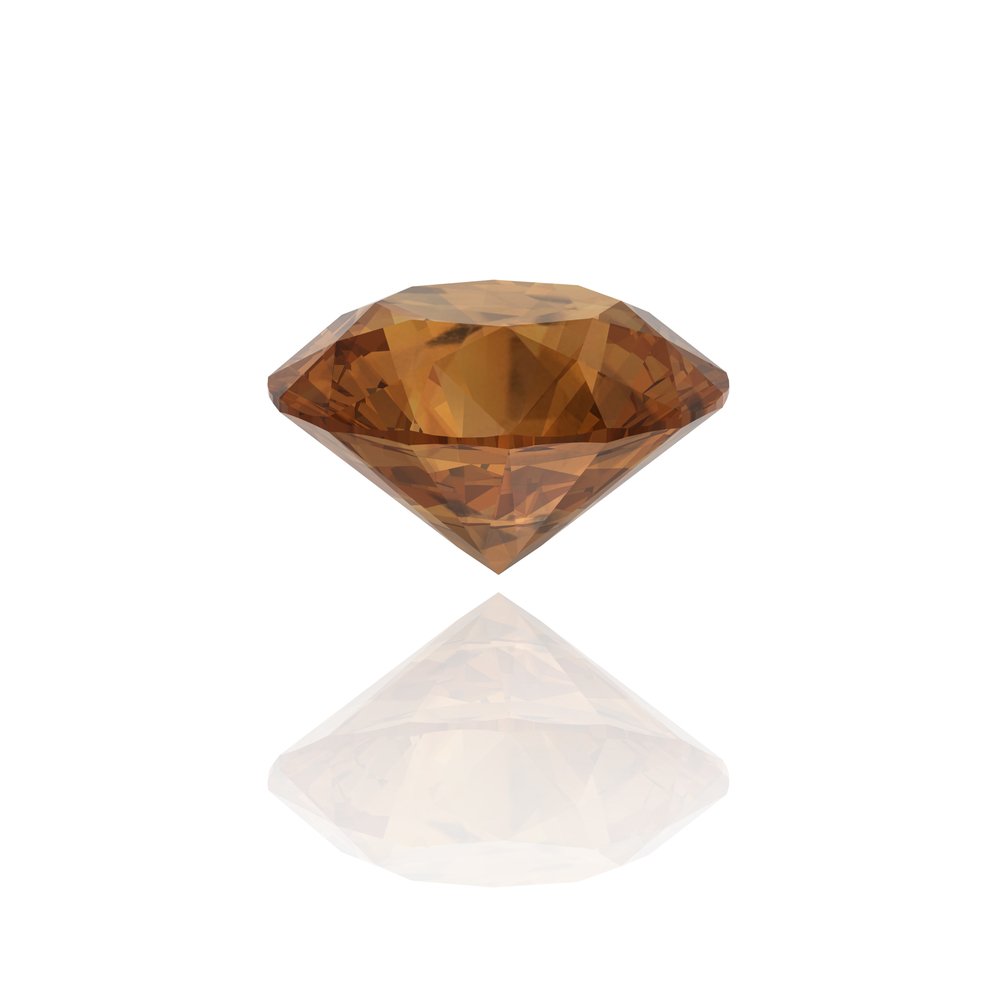 According to a press release from the park, Kinard and his friends brought equipment to wet sift, but he chose to do a 10-minute surface sift instead, picking up whatever looked like a crystal and putting it in his bag.
Kinard recalled that he didn't want to submit his things for registering, as he didn't think they were substantial.
#ICYMI: Kevin Kinard of Maumelle found the second-largest diamond in the 48-year history of Crater of Diamonds State Park on Labor Day,https://t.co/BniU8cCNDh

— KOIN News (@KOINNews) September 27, 2020
While searching through the southeast portion of the 37.5-acre diamond area, Kinard stumbled on a crystal the size of a marble with a rounded shape. Speaking about the object, he said:
"It kind of looked interesting and shiny, so I put it in my bag and kept searching. I just thought it might've been glass."
When our moms told us to stop playing in the dirt as kids, maybe we shouldn't have listened -- that's exactly how 33-year-old Kevin Kinard found a 9-carat diamond at an Arkansas state park. https://t.co/sJxGQQQDPz

— ABC News (@ABC) September 25, 2020
After hours of searching, the bank manager and his friends eventually called it a day. They proceeded to the Diamond Discovery Center, where the park staff checks what visitors find and register the diamonds found.
Kinard recalled that he didn't want to submit his things for registering, as he didn't think they were substantial. However, when his friend checked hers, he presented his findings.
"I honestly teared up when they told me," Kevin Kinard said. "I was in complete shock!"

Bank manager finds 9.07-carat diamond in Arkansas state park: https://t.co/BwCgFglxp8 pic.twitter.com/lTcBh5mTnY

— Local 12/WKRC-TV (@Local12) September 27, 2020
To his surprise, upon inspection, the employees informed Kinard that he discovered a diamond, and not just any diamond, but the second largest in the park's history.
According to the assistant superintendent Dru Edmonds, the large brandy brown diamond with a dewdrop shape might be worth thousands of dollars.
Kevin Kinard, a 33-year-old bank branch manager, found a 9.07-carat diamond at Arkansas's Crater of Diamonds State Park, the second-largest in history discovered at the site.https://t.co/8UAMjtKXzc

— New York Daily News (@NYDailyNews) September 25, 2020
As noted, a 3.03-carat diamond which was cut into 1.09 carats was sold for $34,700 in 1998. The secretary of the park congratulated Kinard in a statement that read:
"Congratulations to Mr. Kinard on finding this impressive diamond – the second largest found at the park since 1972. A find like this is always thrilling for the park guest..." 
Kinard, who was utterly shocked by the discovery, named the jewel the "Kinard Friendship Diamond." He also advised other park visitors always to check their discoveries.
Earlier this year, two strangers also walked home with diamonds of their own after a lucky discovery at the park. Dr. Mindy Pomtree first found a 6.38-carat diamond during her visit in June. 
Mindy Pomtree found a 6.39 carat diamond while walking near Beatty Hill in Crater of Diamonds State Park. It's the 12th largest diamond found at the park.
GONNA START HIKING there. --- @TheLindaV https://t.co/KRh18w3ZVM pic.twitter.com/wtkY7J8Nws

— The New 93Q (@TheNew93Q) July 19, 2020
The Arkansas native put the jewel in her pocket, not aware of what she found, and took it home. She then took a jeweler who informed her that it was an actual diamond. 
A month later, Williams Dempsey his own diamond while sifting through the park with his daughter. In July 2019, there was a similar story of a 36-year-old teacher who found a 2.12 carat.
Josh Lanik, a 36-year-old school teacher from Hebron, Nebraska, recently visited the Crater of Diamonds State Park on a family vacation and found a brandy-colored gem weighing just over two carats. Here's what he plans to do with it: https://t.co/MvwXOJMklO pic.twitter.com/9aZX6dcCbH

— ABC 7 News - WJLA (@ABC7News) July 30, 2019
Josh Lanik, who was on a family vacation, discovered the jewel on the surface after the rain washed it. His discovery broke the record as the largest diamond found in the Arkansas state park that year.