Expensive Cars, Designer Clothing, Diamonds — Inside Cardi B's Daughter Kulture's Lavish Life
Cardi B is known for her extravagance and unconventional taste which has extended to her daughter, Kulture. Over the years, the rapper has caused several stirs with her parenting choices.
Cardi B has continuously shared beautiful moments before and after her baby girl, Kulture's birth, with her fans. The star holds nothing back as she lavishes the little girl with the best of everything.
The rapper expressed this sentiment in a photo of her carrying her baby girl in what seemed to be a private jet and her caption read:
"I gotta fly I need a jet yea I need room for my legs, I got a baby[sic]."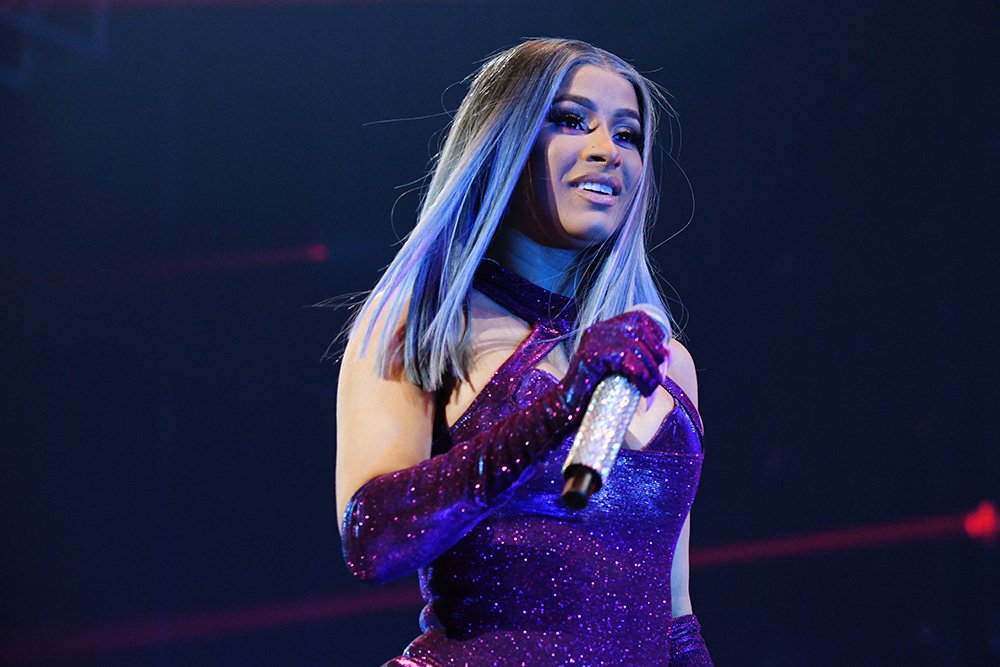 The lavish way of life started with Kulture's crib, which was custom made by PreMadonna. It was rimmed with gold, while white was the primary color. The cradle was topped off with a grand crown.
Another post showed the little girl in a cute pink truck as she held on to her matching glasses. She wore a straw hat and a lilac dress as she shuffled forward. She also received a $3000 mini Rolls Royce luxury kids car from her aunt, Hennesy Carolina.
A glittering custom made diamond bracelet was the highlight of another post as a bracelet that spelled "Kulture" made by Shyne Jewel rested on her cute wrist. Cardi also had a diamond rimmed "Word Party" necklace made for the little girl as it was her favorite.
Cardi took it to the next phase with a diamond crusted red-soled baby shoes. An Instagram post showed the shoes glinting in the light as she flashed them to her music.
Kulture could pass for a fashion icon as a recent post showed her sporting a chic look wearing a customized fur jacket over a rainbow print dress. She was fully accessorized in gold with a big yellow bow on her head while she nailed the look with designer kicks.
The little girl is learning how to make a statement as one of the photos showed the mother-daughter duo rocking similar designer bags with stylish shades and pink-themed outfits.
The duo also went on a matching outfits spree — they were spotted on a rooftop in matching Burberry outfits of white blouses and cute plaid skirts with fabric caps in a cute photo.
The "Hustlers" star also ordered a pair of matching custom-made Reebok sneakers for her and Kulture. The shoes were laid with various stones as they shone brightly in the lights.
The matching outfit theme continued on Kulture's 2nd birthday party as the entire family sported Chanel-inspired outfits. The party was another testament to the 27-year-old's readiness to be lavish with her daughter.
The two-year-old recently got her own Instagram page, which reached over 700,000 followers in two days with a video that showed her working her page. Now that Kulture has a personal page, fans can look forward to more glimpses into her lavish life.