See Look of Surprise on Gabrielle Union & Dwyane Wade's Faces as Their Daughter Digs into Cake
Kaavia James is an Instagram sensation as the 22-month-old has perfected the art of wearing intriguing facial expressions while jumping on various activities with her parents.
Gabrielle Union and Dwyane Wade definitely have their hands full with their daughter, Kaavia James, as shown by the recent post to her Instagram page. 
The post had three photos that showed the entire family captured in a moment by photographer, Ayanna McKnight. The caption asked a question, presumably from the couple's daughter Kaavia. 
"Soooo ALL cakes are smash cakes, right?!"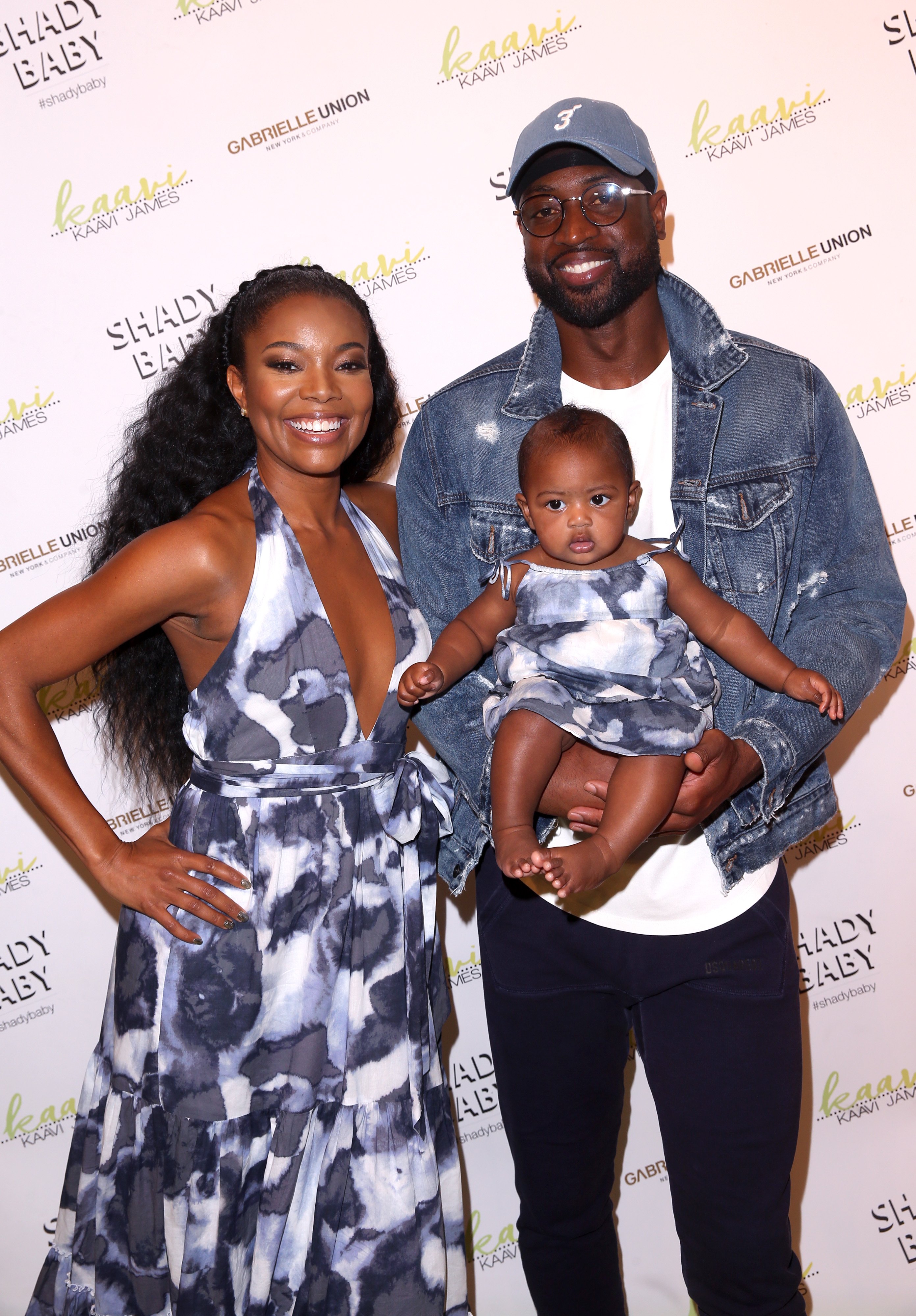 The first slide showed the family in a simple living room with two gorgeous cakes sitting on the table. There was also a gold and silver bottle of wine, a bottle of water, and a coffee cup on the table.
The couple sat together while their little girl stood in front of the table as she seemed to examine the cake with her left hand raised.
Her parents had shocked looks on their faces as the crown, which was seen on her cute kinky curls in the second slide, seemed to have fallen off in the first slide while she was bent over the cake in a way that screamed smash.
The shady baby might need to learn some patience from her counterpart, Stormi Webster.
The family seemed to be more relaxed in the last photo as Union was smiling while Wade seemed to be doing something on the floor. Kaavia's mouth which was stained with cake crumbs was open as she was caught mid-speech.
The post had fans rolling as several laughing emojis were sent in. Fans encouraged the little girl to smash the cake thinking it was her birthday while a few tried to correct the others.
A certain fan said her father was going to let her do it while another said she would adopt her as her niece. She added that she was grateful to the parents for sharing the little girl with the fans for about a year already. Another said Kaavia only gave mood uplifting content.
One of such content was her fruit snack challenge with her mother. The challenge involved placing a nice treat in front of a child and instructing them not to touch it until you come back.
The shady baby might need to learn some patience from her counterpart, Stormi Webster, as she went for the treat the moment the "Bring It On" actress turned her back.
The couple who welcomed the 22-month-old via surrogate said they just want to love and celebrate her like all other children. The family spent the last couple of months quarantined together while engaging in several fun activities.