Ammika Harris Poses for Mirror Selfie in Dress with a Deep Neckline, Revealing Her Chest Tattoo
Chris Brown's baby mama, Ammika Harris, presented a fab look in one of her latest media updates as she rocked upscale fashion items while flaunting her sense of style and revealing her chest ink.
Ammika Harris' recent Instagram share was all about her sultry glam that she is usually known for as she rocked an all-black revealing look in a captivating selfie.
The snapshot, a mirror selfie, showed Harris, the mother of Chris Brown's little son, displaying her spotless skin in a black silk dress with a plunging neckline.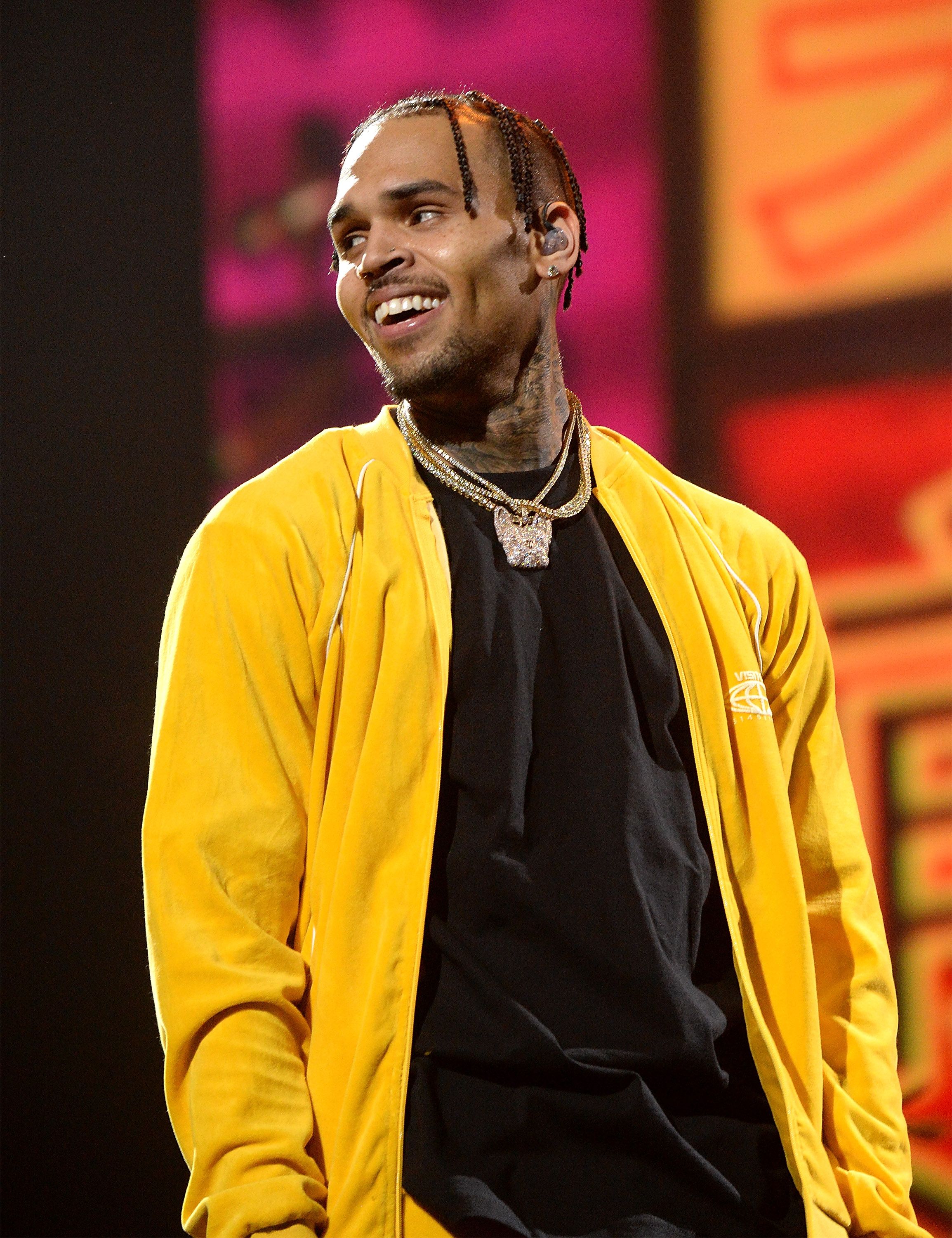 Harris's show-off included a single necklace and a matching bracelet on one wrist. The low-cut neckline of her outfit teased her cleavage and a trendy heart-shaped tattoo on her chest.
Last month, Brown's blast from the past video resurfaced, which revealed a decade-old Rihanna interview.
The mom-of-one also sported a horizontal tattoo on her shoulder blade. The star model styled her luminous black hair slicked back while she completed her look with smokey makeup.
In September, Harris set her Instagram page abuzz with a hot look that had her brandishing her toned post-baby body. Harris rocked a nude two-piece outfit with two color tones.
Her light-toned nude top stopped midriff to reveal some skin while her skimpy bottoms were a darker shade of nude. In the first photo, the social media personality sat perched on a comfy chair as she reclined and pushed her head backward in a teasing pose.
The next slides had her showing off her attractive features while her curly mass of hair tumbled down. The striking post comes in the wake of rumors that she and Chris Brown might have some hitches in their on-and-off relationship.
For a while now, the fashion connoisseur has been showing off her son, Aeko Catori's growth progress. One of the recent updates on her Instagram story showed the baby boy gradually learning to talk.
In the sweet video, the 10-month-old boy looked adorable in a printed onesie as he imitated the sounds from a toy. More of Harris's updates also let fans know that the baby boy was growing fast and learning to walk.
Last month, Brown's blast from the past video resurfaced, which revealed a decade-old Rihanna interview. The chat had to do with the tumultuous old-time relationship between the singer and Brown.
In the interview with Oprah, Rihanna was seen admitting that she would always love the "Deuces" rapper despite their rocky love life. However, it seems Harris is unbothered about the development and only cares about her bundle of joy.