Rebel Wilson Stuns in Glittery Green Dress as She Poses with Her Rarely Seen Sister Annachi
Australian comedian and actress Rebel Wilson is one gorgeous woman. She recently looked adorable in a glittering green dress she shared on her Instagram page. Rebel was with her rarely seen sister Annachi.
Rebel Wilson, Australian actress, and comedian looked stunning in a glittery green dress as she posed alongside her sister Annachi in a recent post on her Instagram feed. 
Annachi was clad in a simple bright blue round-necked t-shirt and jeans. She had her wavy brown hair stylishly parted to the side and wore a simple pair of earrings as she smiled beautifully at the camera.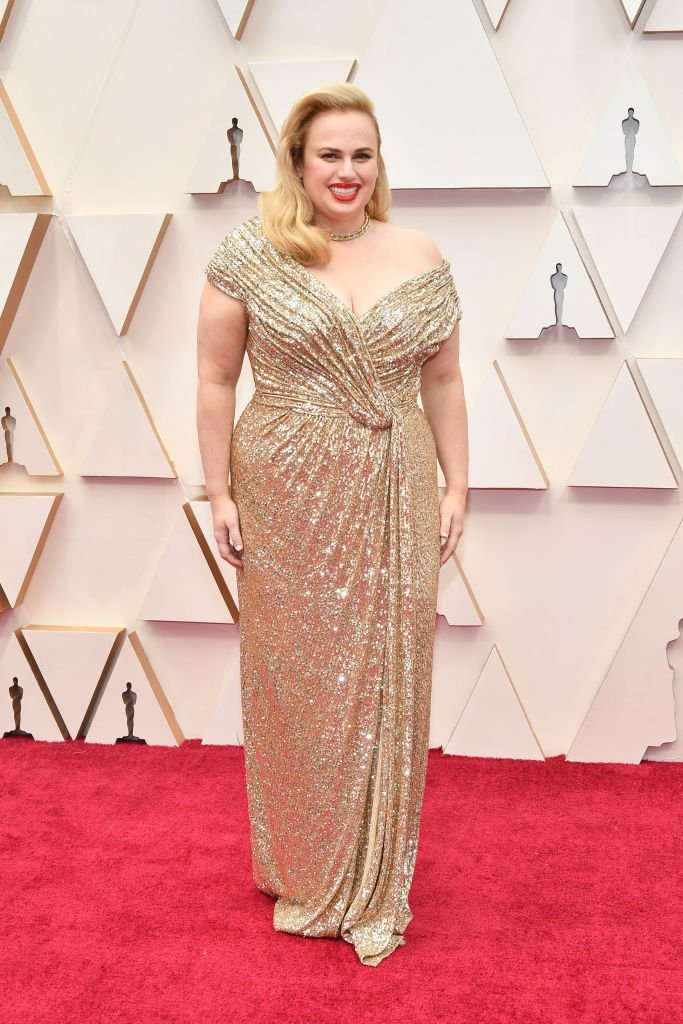 A CLASSY GREEN DRESS
Wilson, on the other hand, posed in a classy glittery green dress as she pouted for the camera. The dress had massive puffy shoulders, a V-shaped neckline, and a belt tied around the waist.
With simple makeup on, her beautiful blonde hair was styled into bangs as it cascaded down her shoulders in waves. She did not have accessories as the dress already had enough on. Beneath the photo, she captioned:
"Wilson sisters crushing it on set! Can you guess who's 11 years older?? Our second commercial together ##portalfromfacebook."
This is not the first time the star has shared rare pictures of her family during the past months. Last September, she posted a throwback family picture on her Instagram story.
In the photo, Wilson, her mother Sue Bownds, her sisters Liberty and Annachi, were smiling happily into the camera. The star also has a presumably estranged brother named Ryot. 
Busch is the first guy Wilson has met who is a match for her humor and personality. 
Though Annachi is the youngest and the closest to the actress, the family share a very tight bond. Liberty once opened up about what it was like growing up in the Wilson family. 
She revealed that they are a very outspoken lot. She explained that their parents always encouraged plenty of debate, opinions, and laughter around the dinner table. This, no doubt, had its influence on the humorous woman Rebel grew up to be. 
WEIGHT LOSS JOURNEY
In other news, the actress has had quite an eventful year. Earlier this year, she announced that she was undergoing an intense weight loss diet plan. In an interview earlier this month, a source revealed that the star was getting close to her goal. 
It was disclosed that she had just over a dozen pounds to go. The source divulged that Wilson had been working harder than ever at reaching her goal and only had 6 to 8 kg to work off. 
The star has, over the months, kept her followers up to date on her transformation process as she continually posts progress reports on her Instagram feed. She has also kept them posted on her blooming love life with entrepreneur Jacob Busch. 
According to sources, Busch is the first guy Wilson has met who is a match for her humor and personality. Since he has his own life and is equally as successful, he is not intimidated by the actress. It is then safe to say the pair are a perfect match.