Tia Mowry Shows Major Leg in Leather Wrap Dress with Slit and White High-Heeled Boots in a Photo
Actress and one half of "Sister, Sister," Tia Mowry looked gorgeous in a recent picture she shared with her fans on Instagram which showed her in a black wrap dress with a slit and white boots. 
Tia Mowry demanded for the night in her recent Instagram post and if her appearance in the picture accompanying the post was anything to go by, she got her wish. 
The beautiful actress looked gorgeous in a black wrap dress that showed her leg through the leather ensemble's thigh-high slit. She matched it with white boots that reached her knees.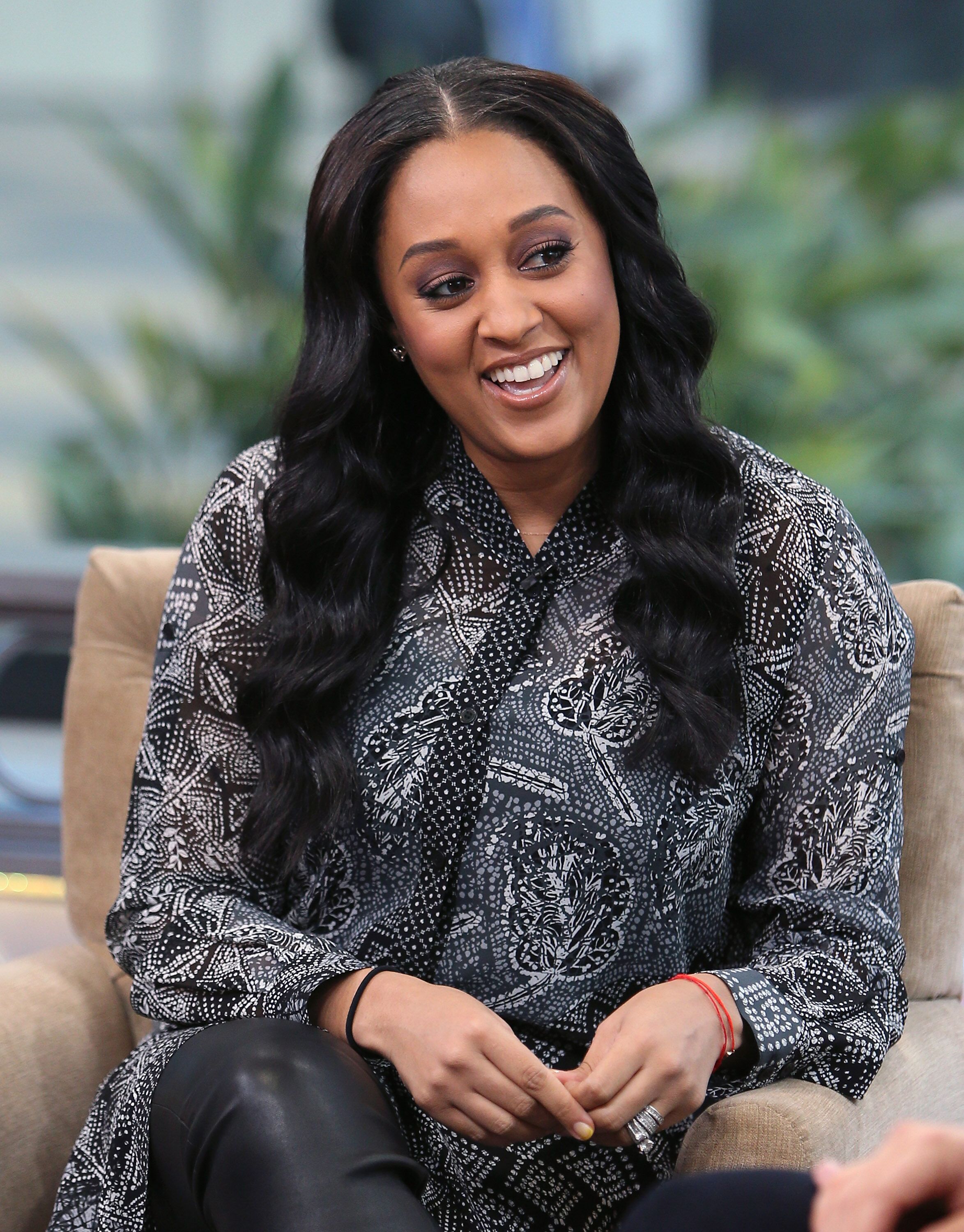 Mowry posed with her left hand perched on her waist while her right hand stayed in its normal position. She opened up the slit to show her right leg which she placed forward while her left leg remained behind. 
The actress posed in front of a white wall. She wore a bangle on her left wrist and rocked long black tresses. In the caption to the post, she wrote: 
"Give me the night ?."
Mowry's fans loved her look and those who commented made their feelings known, giving their seals of approval for their favorite's stunning look. 
One fan said Mowry looked stunning and beautiful, asking that God should bless her. A second fan said the actress could have the night while a third person said she was ageless. 
Mowry revealed she and Tamera wanted to be on the cover of a popular teenage magazine.
Mowry is a mother of two children, her 9-year-old son, Cree, and her daughter Cairo, 2, whom she shares with her husband, Cory Hardrict. The couple tied the knot in 2008. 
Mowry is a doting mother. In May, she shared a picture that showed her twinning with Cree, with the actress showing off her natural hairstyle which matched her son's hair. She captioned the post: 
"#pool #hair with my #twin ❤️ #cree It's gonna be a #HOT week in #losangeles ?How is everyone doing? #week #9 #quarantine."
Despite being a mom to two growing kids, Mowry has found a way to ensure she balances her time taking care of them while keeping up to her tight work schedule and a workout routine that has seen her lose 68 pounds since giving birth to Cairo in 2018. 
The actress did it by herself and showed fans her commitment to eating healthy, exercising, and maintaining a balanced lifestyle. She once said women usually felt the need to snap back right away after giving birth. 
However, that was not the goal for Mowry, who documented her postpartum journey to show there's power in being vulnerable and that it was okay for people to love themselves despite where they were. 
She also noted that it was important for one to move at their own speed when it came to working out, adding that women should do whatever made them proud and in their own time. 
Mowry and her twin sister Tamera found fame in the television sitcom of the 90s, "Sister, Sister." Despite the fame their roles provided them, the sisters were still subjected to racial prejudice. 
Mowry revealed she and Tamera wanted to be on the cover of a popular teenage magazine at the time but were told they could not be because they were Black and would not sell. 
Despite those issues, the twins went on to have successful careers, marriages, and families. The twins come from a closely-knit family and share loving relationships with their parents and siblings. 
Their younger brother, Tavior Mowry, recently announced that he married his fiancée, Zandy Fitzgerald, sharing a gorgeous black and white picture of them exchanging their marital vows.