DWTS Fans Called Tyra Banks' Wardrobe Change Hideous and Suggested She Get a New Stylist
Fans of the hit show "Dancing With The Stars" called out the show's host, Tyra Banks on her fashion choices with some harsh criticisms on Twitter.
Tyra Banks is famously known in the entertainment industry for her appearances on TV shows like "America's Next Top Model." The model was recently attacked by DWTS fans who were appalled by her wardrobe change on the fourth episode of the show which aired on Monday, October 5.
Fans were not afraid to call out the 46-year-old on Twitter and many harshly criticized her choice to wear a strapless silk dress which was designed with a corset and two hip enhancers.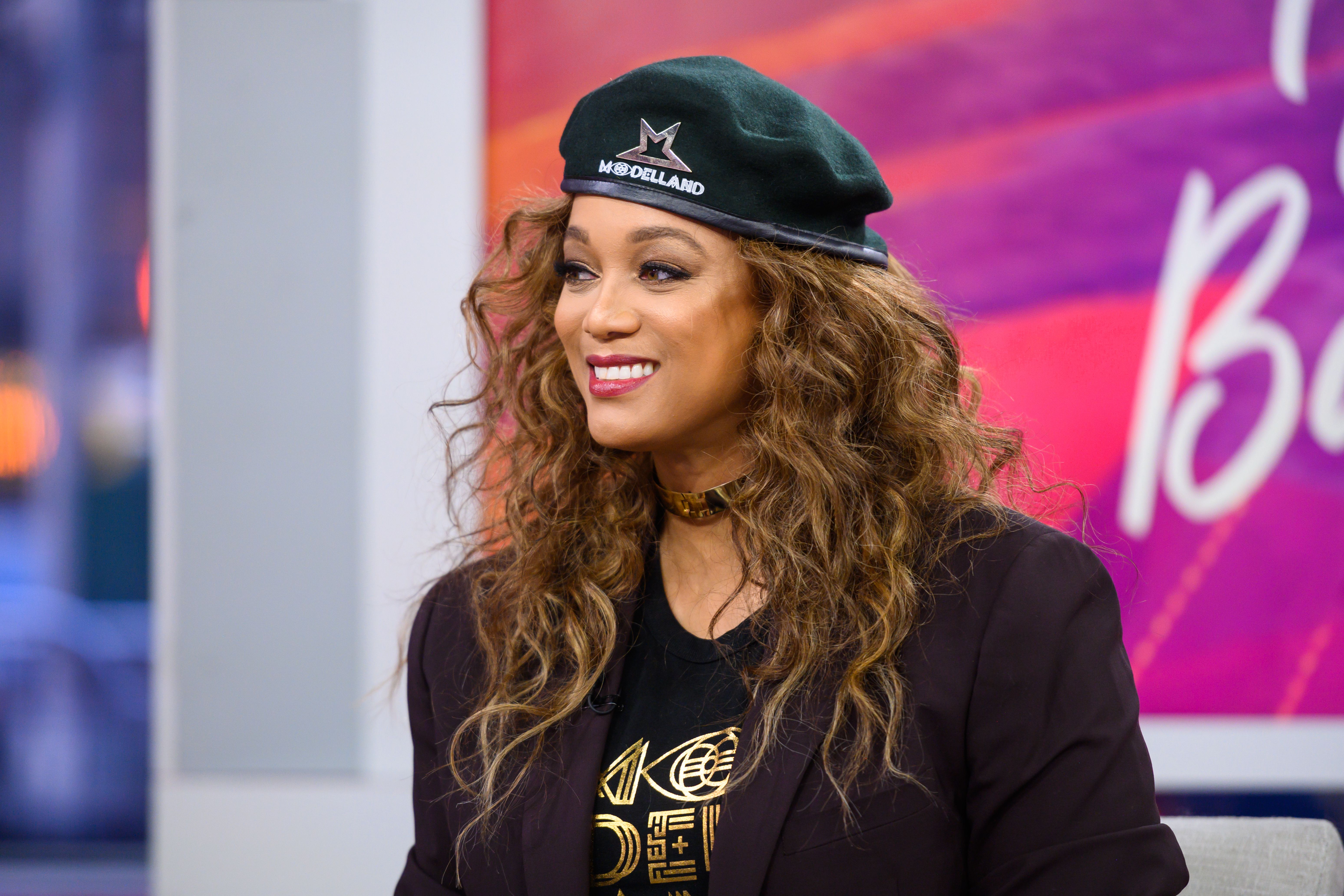 One fan left a comment where he/she advised the TV personality to stop paying attention to her mother or anyone else who told Banks the outfit was a good choice.
Another fan implied that the outfit was not only horrifying but it also made the DWTS host appear plus-sized. The same fan also suspected that the star's stylists were conspiring against her as they were friends of the show's former hosts, Tom Bergeron and Erin Andrews.
@tyrabanks quit listening to your mother or any stylist (that includes yourself) who allowed you to walk out in this horrible getup. THIS does NOT look good on you. Whatever fair ground mirror you have in your closet, lose it FAST pic.twitter.com/3u0vPo6yVy

— Denise Dial (@denise_dial) October 6, 2020
A different Twitter user agreed with the conspiracy theory and suggested that Banks got new stylists. While a fourth fan declared the dress was the most grotesque thing a person could wear.
As for her elimination blunder, [Banks] accepted responsibility for what she described as a "technical error."
#DWTS Oh my gosh, Tyra Banks just appeared with some ghastly, corseted, hip-bustled get-up that put 50 more lbs. on her! I think the stylists and costumers are friends of Tom and Erin who are trying to express their angst at their firing by sabotaging Tyra. Good going guys!

— vmh (@vmh3111) October 6, 2020
However, her poor wardrobe choice wasn't the only thing that got the "Coyote Ugly" actress trending on social media. During Monday's episode, the "DWTS" host made a grave error by announcing the wrong dance team for elimination.
The 46-year-old initially declared that Monica Aldama and her partner, Val Chmerkovskiy were spared before confirming moments later that the announcement was wrong and the pair were actually likely to be eliminated.
Naturally, fans were not pleased with Banks and they took to Twitter to voice out their concerns. A few even asked for the return of the show's former hosts.
The author of "Modelland" did not take the hits laying down but defended herself on Twitter. The TV star addressed the issue of her bad wardrobe choice with a tweet where she explained that she had a wardrobe mishap and was forced to hold her outfit up while she was hosting the live show.
OMG! When I changed outfits, I wasn't zipped up and had to hold my outfit up while introducing the next act. Live TV, y'all! @DancingABC

— Tyra Banks (@tyrabanks) October 6, 2020
As for her elimination blunder, the mother-of-one accepted responsibility for what she described as a "technical error." The host understood that fans needed to blame someone for the mishap and she was the perfect scapegoat.
The "Love Stinks" actress also told her team that she would accept the criticisms on their behalf. Banks made a similar statement back in September when she made mistakes during the show's second episode.
But despite her best efforts as a host, fans have been biased since the start of the show as many were not pleased that Banks replaced the show's longtime hosts, Bergeron and Andrews.
Nonetheless, the former judge on "America's Got Talent" has accepted to bear the weight that comes with being the host of the popular show and continues to work hard to fill the shoes of the former hosts.