See Snoop Dogg's Ancestors' Rarely-Seen Early 1900's Photo That Proves He Has Strong Genes
Rapper Snoop Dogg's second son, Cordell Broadus took to his Instagram page with a breathtaking photo of his ancestors, showing how strong his family's genes are.
Rapper Snoop Dogg's son, Cordell Broadus, recently took a trip down memory lane to remember his ancestors. The rapper's son shared a photo of them on his Instagram page and wrote:
"My Great Great Great GrandParents in Mississippi early 1900's #SonofKings."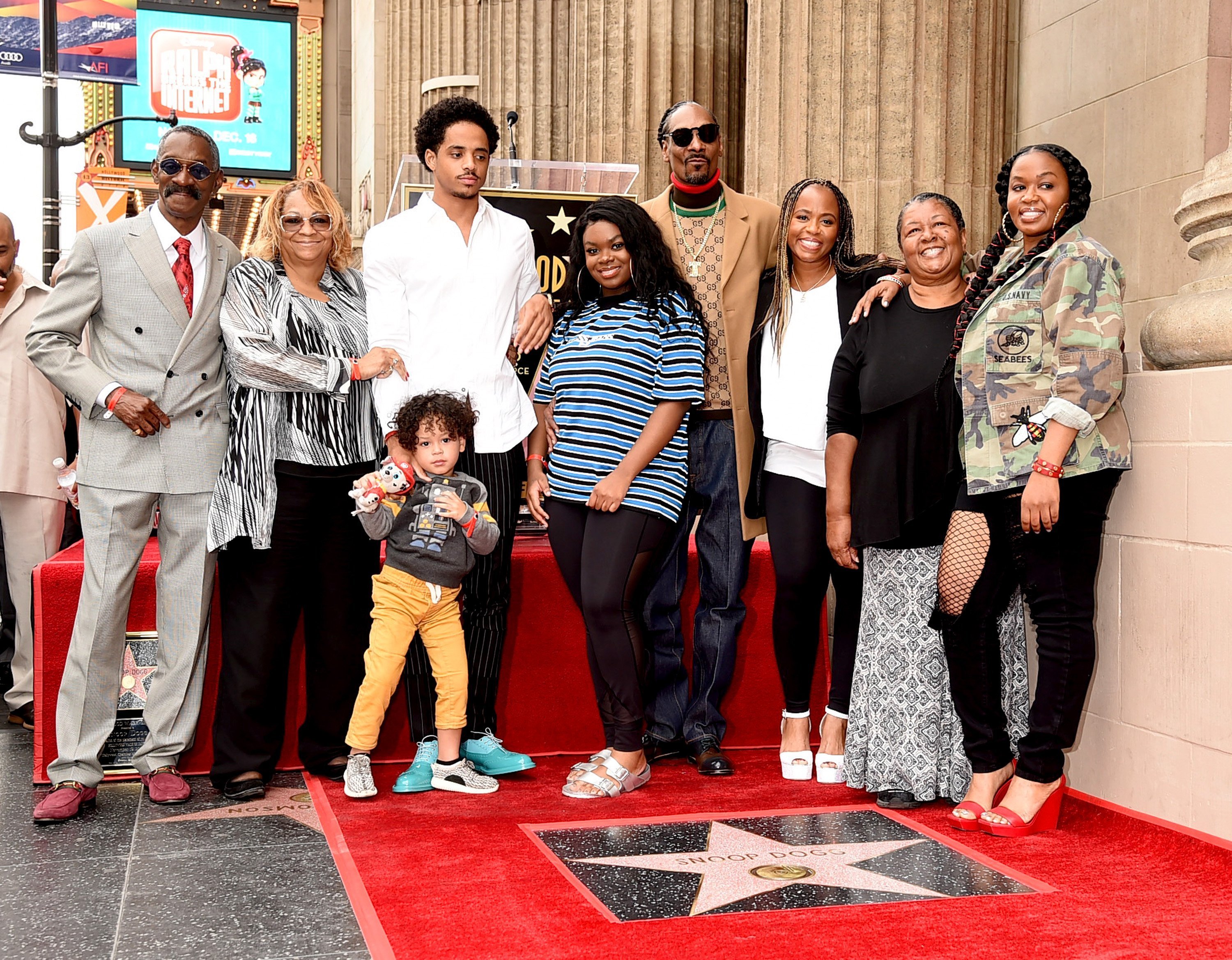 The old black and white shot featured a man and three women standing side by side to pose for the photo that went on to pass through generations after them.
It was clear to see the strong genes that still prevailed from the photographed ancestors in Snoop Dogg and his present-day family.
Cordell's followers noticed the striking resemblance that he and his family share with their ancestors and revealed their thoughts in the comments section.
It was his mom who led him to realize that he was wrong and to publicly apologize to King.
The comments also noted how striking and incredible the age-old photo was with the history and story that it seemed to tell. It was a trip to the past worth having.
From Cordell's post, it was clear to see that he and his father come from a lineage of very striking people with very strong genes that remained through each generation.
Through Cordell and his brother, Snoop's family tree had grown as they have their own kids. Snoop first became a grandfather through Cordell's older brother, Corde's first child, Zion who was born in 2015. The proud granddad announced on Instagram:
"Proud grandad. My son spank n grandson Zion !! Jah bless."
The legendary rapper's caption accompanied a heartwarming video of his son, Corde, cradling his first grandchild in his arms. Zion's arrival was a special moment in all their lives.
Though Corde, Snoop also had another grandchild, a beautiful little girl named Elleven Love. Cordell himself welcomed his own daughter, Cordoba Journey, with his girlfriend, Phia Barragan, in 2019.
For Snoop and his family, there is an unbreakable tight-knit relationship among all of them. Even though Cordell likes to tease his dad and his fashion choice of baggy jeans, the rapper and his sons share a great father-son dynamic.
Snoop is not only a great father, but he is also a great son. Early in 2020, when he penned unkind comments about Gayle King, it was his mom who led him to realize that he was wrong and to publicly apologize to King.
Snoop loves his mom dearly just as he loves his kids and just as they love him. It is a family filled with love and, of course, undeniable generation-treading semblance.